"When vote-counting starts after dark jinn, ghosts appear"
Election won't be acceptable without participation of all parties, say former CECs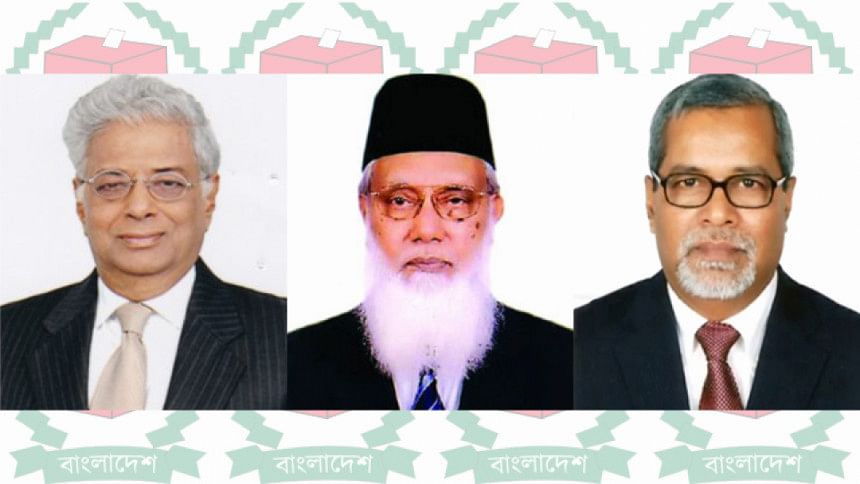 Former chief election commissioners KM Nurul Huda and ATM Shamsul Huda today said participation of all political parties is a must for an "acceptable" election.
They were speaking at a discussion organised by Election Commission where former CECs and election commissioners expressed their views over the upcoming parliamentary election, based on their experience. 
They also discussed the next course of action ahead of the national election.
Former CEC Nurul Huda said, "I believe that participation of all parties is required in the elections.  I'll win, I must win – we have to shed this mentality."
He added: "There is no need to deploy army for the elections."
Former CEC Shamsul Huda said, "If all parties don't participate, election will not be acceptable. How to bring all the parties to the polls depends on your (EC) ability to convince them."
"A political party cannot stay out of elections for long in a democratic country. We have to create that environment," he said.
"Let there be a truly-elected government through fair elections in our country. Let's cancel use of muscle power," he added.
Another former CEC, Justice Abdur Rauf, said, "If you keep things as is and do not dare to make any change, then set up one polling station for every 500 people. This will reduce the voting hours and voting will end between 8am and 12pm. You can complete counting of votes in the day time. The worst thing is that the counting of votes starts in the evening. And then we 'see jinns and ghosts' and everything else."
Nurul Huda discharged his duty as CEC from February 27, 2017 to February 14, 2022; Shamsul Huda from February 5, 2007 to February 5, 2012; and Justice Abdur Rauf from December 25, 1990 to April 18, 1995.