"If India has surplus oil, Dhaka could buy it given favourable prices"
Foreign secy says quoting PM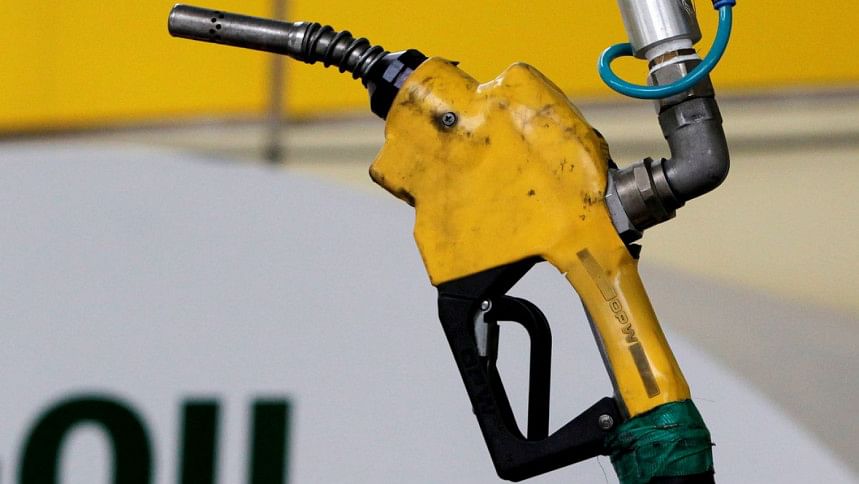 Prime Minister Sheikh Hasina discussed a range of issues, including Myanmar and energy security, with Indian External Affairs Minister S Jaishankar in New Delhi today during her first official engagement on the opening day of her four-day state visit to India.
If India has surplus oil to export to Bangladesh, Dhaka could consider buying that if the terms and conditions and prices are favourable, Bangladesh Foreign Secretary Masud bin Momen told reporters quoting Prime Minister Sheikh Hasina as saying.
Hasina and Jaishankar agreed that Bangladesh and India should work together to overcome the challenges thrown up by Russia-Ukraine conflict to ensuring energy security, reports our New Delhi correspondent. 
"The rising prices of petrol, diesel, and gas have caused problems for many countries. If India has surplus and if we can come to terms with the conditions, are assured supply and a favourable price, we will be able to overcome the present crisis," the PM said during the meeting, adds our New Delhi correspondent. 
The import of Russian oil from India will come up for discussion at the highest-level tomorrow, Masud said.
Replying to a question, Masud said it is not correct that Bangladesh cannot go for direct purchase from Russia and "we are studying the Russian technical specifications and which medium to settle the transaction payment mechanism."
Masud said the PM and the Indian EAM agreed to expedite the revival of all modes of connectivity, including physical and energy, and prioritise them now that air, road and rail links which were disrupted by Covid-19 have been restored.
The Bangladesh FS said the issue of transferring electricity from Bhutan and Nepal to Bangladesh using the Indian power grid is also likely to come up for discussion tomorrow.
The Myanmar issue was raised by Hasina when she pointed out the unrest in Rakhine province saying there are apprehensions on how it cast a shadow over the repatriation of Rohingya refugees.
Jaishankar responded by saying India has also noted some unrest in Rakhine and said it is not good for anyone.