Govt may subsidise diesel for farmers:  Agriculture Minister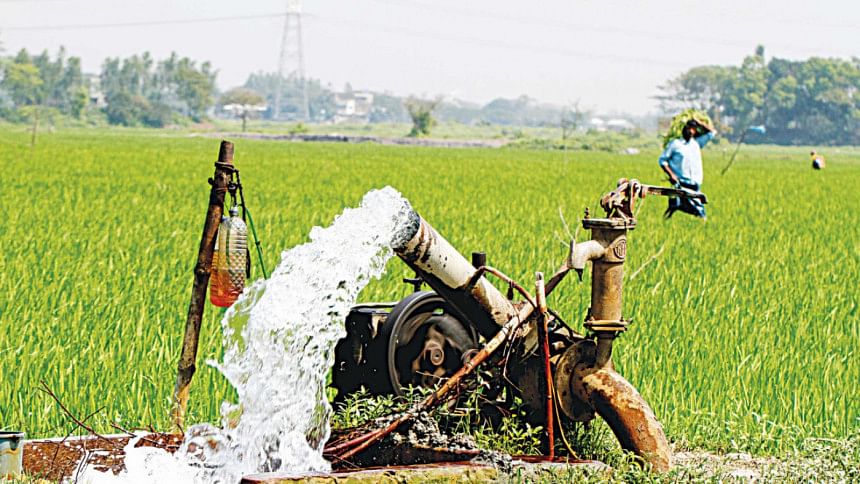 Like fertiliser, the government would consider giving subsidies to farmers for diesel, Agriculture Minister Muhammad Abdur Razzaque said today.
The minister said, "If the fuel price doesn't get reduced due to the Russia-Ukraine war, we would have to do something with the diesel to reduce production costs of farmers -- like fertiliser."
He said this while speaking as the chief guest at a workshop on "Sustaining Groundwater Irrigation for Food Security in the Northwest Region of Bangladesh" held at the BRAC Centre in the capital today (September 1, 2022).
Institute of Water Modelling in collaboration with Bangladesh Agricultural University and Commonwealth Scientific and Industrial Research Organisation of Australia arranged the workshop, financed by the Australian government.
The agriculture minister said, "The price of diesel is very high. If there is no rain, Boro's production costs will go up. The government is seriously considering it."
"Earlier, we used to give TK 8,000 to 10,000 crores subsidies. Even in the last year, the government gave a subsidy of TK 28,000 crore, he added.
About food security he said, "We do not want to depend on anyone for food. We will be self-reliant. There will be no shortage of food in the country. The government has been working to ensure that."
Nadria Simpson, Deputy High Commissioner of Australia High Commission in Bangladesh gave a welcome speech at the event, where CSIRO expert Mohammad Mainuddin presented a summary of the research. IWM Executive Director Abu Saleh Khan presided over the programme.
Emeritus Professor Dr Md Abdus Sattar Mandal; Dr Debashish Sarkar, director General of Bangladesh Agricultural Research Institute; and Abdul Rashid, executive director of Barendra Bohumukhi Unnayan project also spoke at the event among others.