How did 2022 go for Bangladesh?
Bangladesh economy was all set at the beginning of 2022 to get its growth momentum back after recovering from the prolonged Covid-19 pandemic. But, the start of the Ukraine war in February slowed the country's joy run significantly, making it an eventful year to remember. Let's see how 2022 was for Bangladesh.
Padma bridge becomes a reality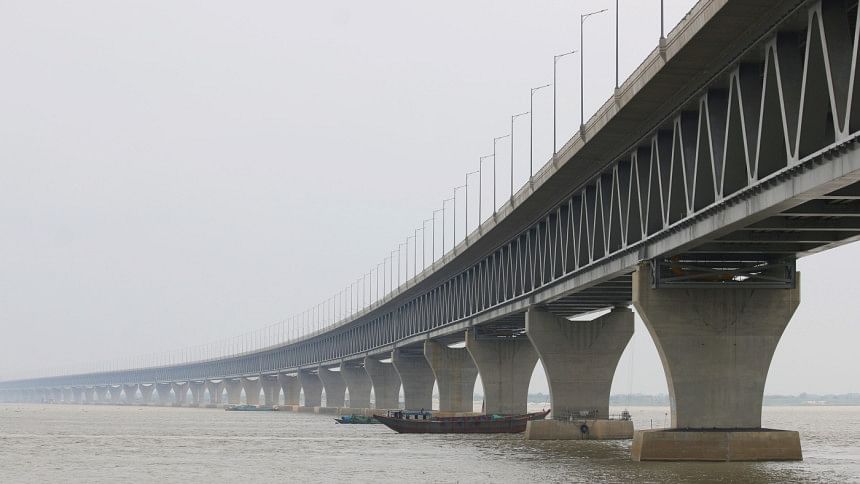 On June 25, Bangladesh opened the long-awaited Padma bridge giving a huge boost to the confidence of the nation that it could do a gigantic project with its own resources.
Built at the cost of nearly Tk 30,200 crore, the 6.15-kilometre bridge connects 21 districts in the south and southwestern region with two seaports, Mongla and Payra, to the rest of Bangladesh.
100% population comes under electricity coverage
Bangladesh in May announced that it brought 100 per cent of its population under electricity coverage.
The achievement put Bangladesh ahead of India and Pakistan, among the countries in South Asia, which have so far achieved 98 per cent and 74 per cent respectively, data from the World Bank showed.
However, the countrymen suffered from severe load shedding for several months since July as the government took austerity measures in the wake of surging import cost of LNG and petroleum.
Forex reserve sinks from historic peak of $48 billion
Bangladesh's foreign exchange reserves began falling after reaching a historic peak of $48 billion in August 2021 as export and remittance fell short of skyrocketing import costs because of the reopening of economies from Covid-19 curbs, which brought down the figure to below $34 billion now.
Dollar spirals past record Tk 100-mark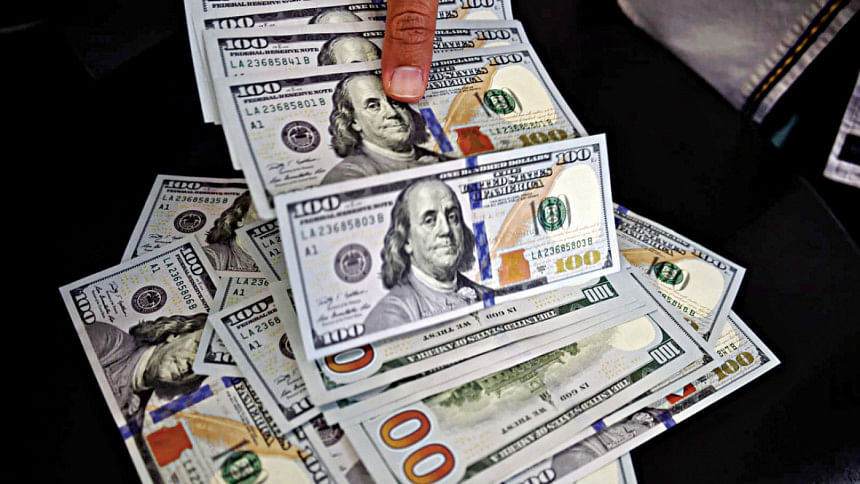 Rising imports started eating up Bangladesh's foreign currency reserves from the beginning of 2022, causing depreciation of the local currency against the US dollar. The inter-bank exchange rate of the US dollar against Bangladeshi taka crossed the Tk 100-mark in September.
Per capita income crosses $2,800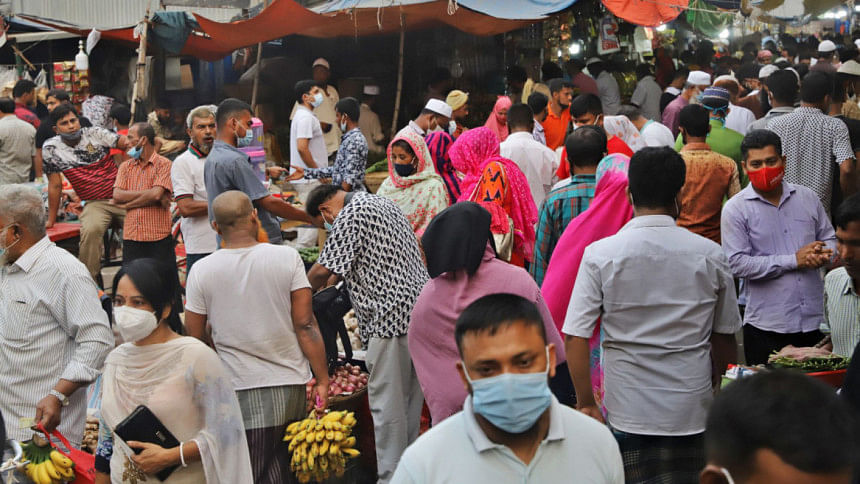 The country's per capita income increased further to reach $2,824 thanks to the rise in economic activities. The pace of growth of Bangladesh's economy rose to 7.25 per cent in 2021-22 fiscal year from 6.94 per cent the previous year.
Default loan hits a record high
Non-performing loans or default loans hit a historic high of Tk 134,396 crore at the end of September, which was 9.36 per cent of the total outstanding loans of Tk 1,436,200 crore.
Bangladesh seeks $4.5 billion from IMF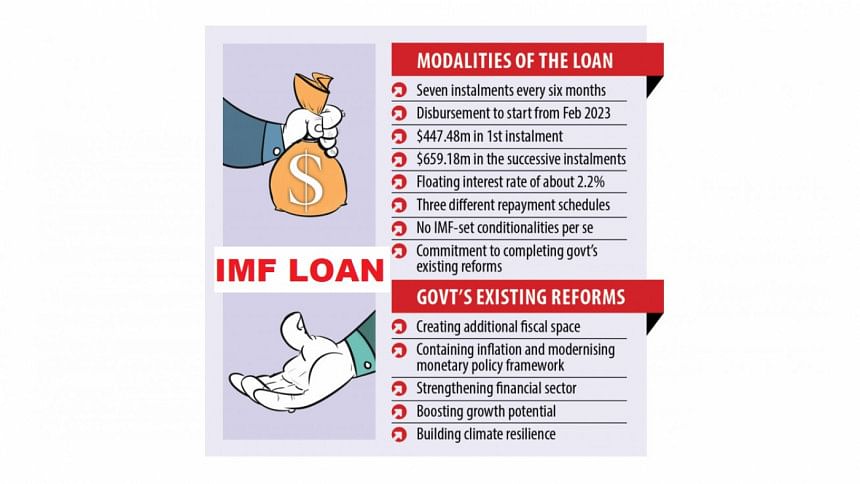 In July, the government sought a $4.5 billion loan from the International Monetary Fund (IMF) as support for budget and balance of payment along with mitigating the effects of climate change.
With this, Bangladesh joined the list of countries namely Sri Lanka and Pakistan seeking support packages from the Washington-based multilateral lender to help their economies navigate the fallout of the Ukraine war that has sparked rampant inflation at home.
In 2012, Bangladesh took the highest amount of loan of $987 million from the IMF. It was given under a three-year extended credit facility.
Year of major development in nuclear energy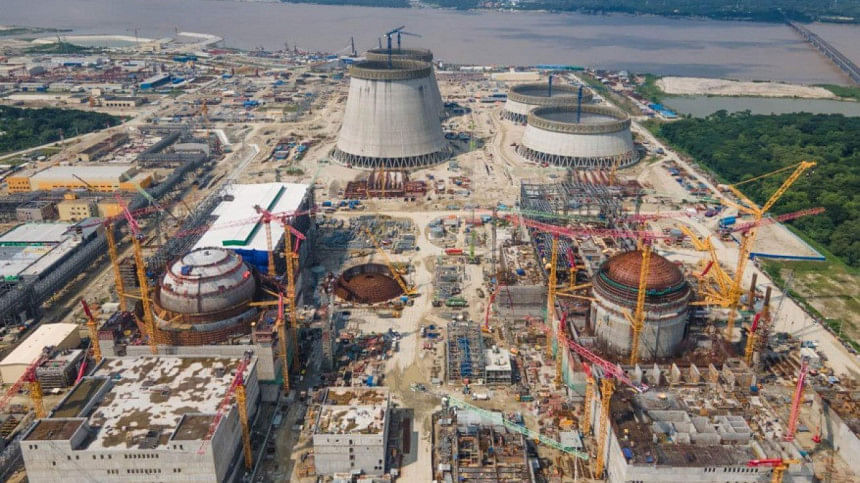 Prime Minister Sheikh Hasina on October 19 inaugurated the second and final reactor of the Rooppur Nuclear Power Plant, marking the most important development in the country's first nuclear power project.
The Tk 113,092-crore plant is expected to produce electricity for a lifetime of a minimum of 60 years and it will help Bangladesh generate electricity without emitting carbon dioxide.
First ever short term-loan for Islamic banks
The outgoing year saw the launch of the country's first ever short-term loan for shariah-based banks under the 'Islamic Bank Liquidity Facility' in December. Bangladesh Bank came up with the loan at a time when a number of shariah-based banks were facing liquidity stress, stemming from deposit withdrawals amidst allegations of irregularities against the lenders.
Urea price hikes first time in 11 years
In August, the government hiked urea fertiliser prices by 37.5 per cent to Tk 22 a kilogramme to reduce pressure on the mounting subsidy payment. The last time the price was hiked was in June 2011, when it was raised to Tk 20 from Tk 12 per kg. Two years later, the rate was reduced to Tk 16 a kg.
Fresh increase in fuel prices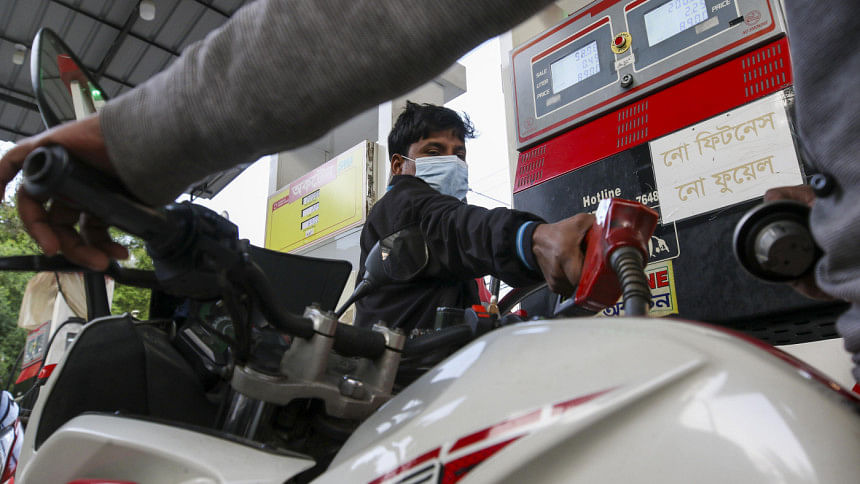 Couple of days after the urea price hike, the government increased petroleum products' prices by up to 51.7 per cent, the highest in the country's history, creating a public outcry as the spike was going to worsen the struggle of the common people who were fighting to cope with the rising living cost. However, the prices were reduced marginally following public demands as import cost declined.
In November 2021, diesel prices were increased by 23 per cent to Tk 80 per litre from Tk 65 earlier.
At present, diesel is sold at Tk 109 per litre, petrol Tk 125 and octane Tk 130.
Phenomenal growth in export earnings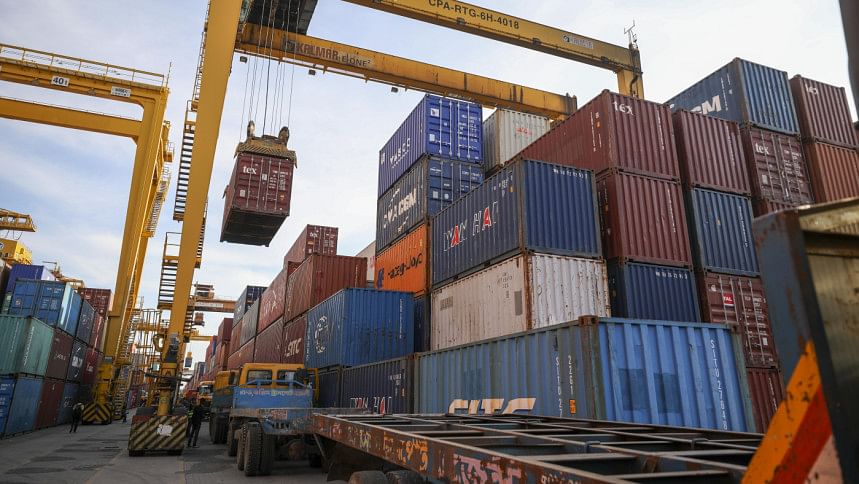 Bangladesh posted outstanding export earnings of $52.08 billion in 2021-22 fiscal year, which was way higher from the target of $43.5 billion.
All vital sectors, including apparel, leather and leather goods, home textile and jute and jute goods, performed well this year.
Even in November, the country booked highest ever single month export earnings of $5.09 billion, where garment contributed $4.37 billion.
Inflation hits 10-year high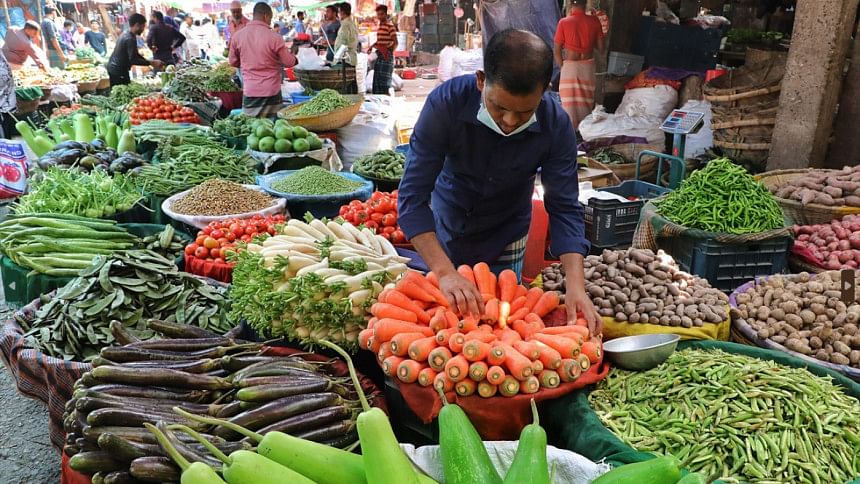 Consumer prices, which was below 6.5 per cent until April this year, crossed the 7 per cent mark in May driven by increased commodity prices globally after Russia's invasion of Ukraine. The spiral continued and inflation touched a 10-year high at 9.52 per cent in August.
The rate of inflation eased in the last three months until November. It still remained close to 9 per cent, which eroded purchasing capacity of the large section of the population particularly the low- and fixed-income families.
Rice prices hit record high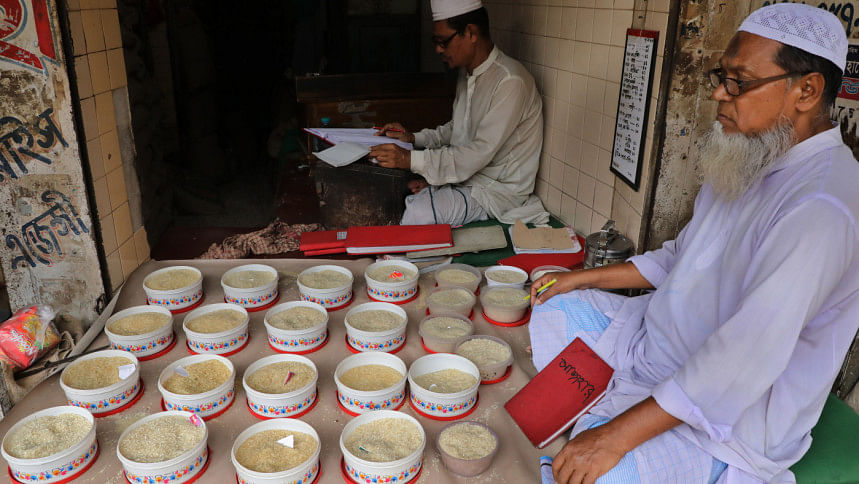 The month of August also saw historic high price of coarse rice—the benchmark variety—due to a supply shortage for less than expected imports, slow release from mills and farmers, as many parts of the country suffered from drought-kike situation raising concern about good harvest of aman paddy.
Retail prices of rice rose to Tk 49.5 per kilogramme in Dhaka in August, the highest on record, according to data from the Food and Agriculture Organisation of the United Nations.
Wheat flour comes to the scene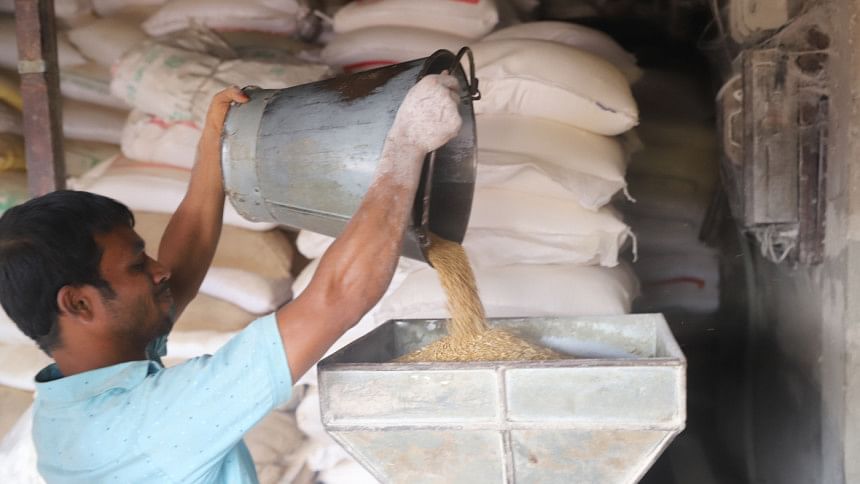 Following suit of rice, wheat flour also hit record levels of Tk 60.11 per kilogramme in November in Dhaka's markets, which was over 80 per cent higher compared to the previous year. A chain effect was held responsible here -- dip in import because of the Ukraine war, a ban on export by India and higher transport cost following fuel price hike.
Sugar lost sweetness, hits Tk 100 for first time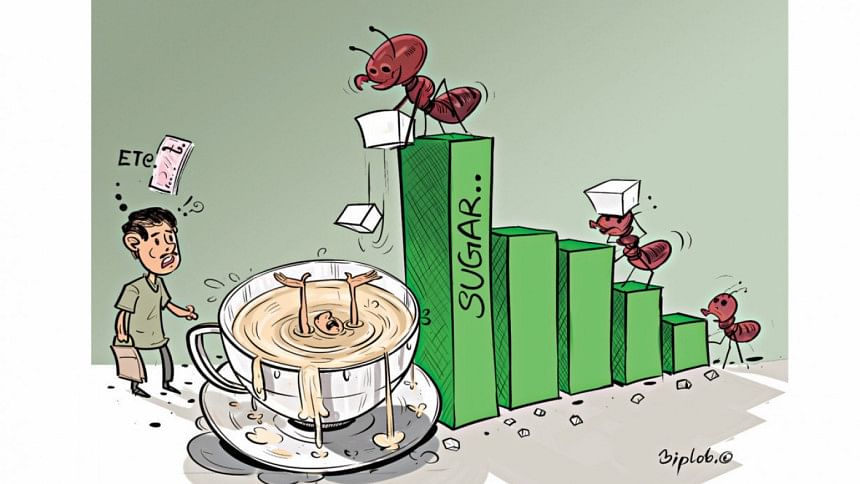 In the outgoing year sugar became costlier than Tk 100 a kilogramme in the second half of October, which was hovering around Tk 80 a kilo until the middle of 2022. The refiners blamed the price hike on squeezed supply of gas to process raw sugar. Later, gas supply improved significantly, but prices of the sweetener rose as high as Tk 115 a kilo in Dhaka.
Amazing apparel comes to the rescue
Despite all odds, garment shipment registered 35.47 per cent year-on-year growth in FY22 and witnessed the highest ever export earnings of $42.61 billion.
Moreover, apparel shipment earnings of some months were spectacular. For instance, in November, garment export figure was $4.37 billion, which was the highest single month receipt in the history of Bangladesh.
The earnings were also extraordinary in January and June, which were $4.04 billion and $4.09 billion respectively.
Metro rail rolls out, a memorable feat for public transport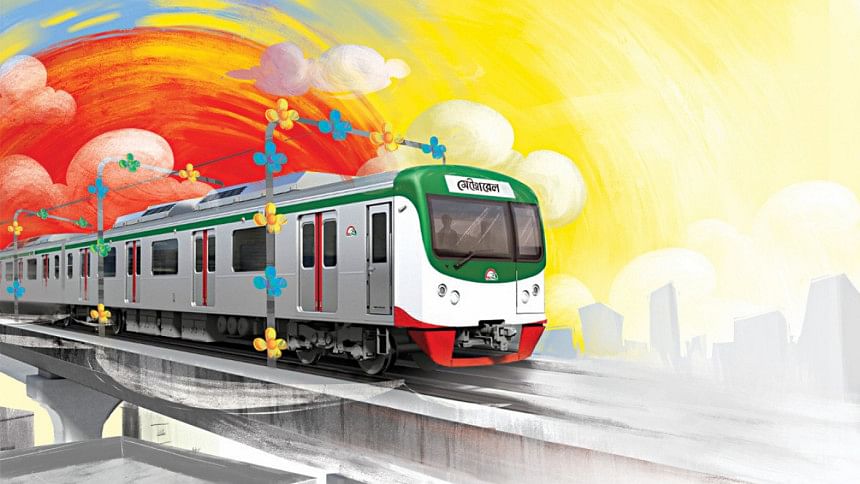 The year 2022 marked the opening of the country's first ever metro rail on December 28 adding a new mode of public transport for Dhaka city which is expected to reduce the traffic congestion.
Built at a cost of nearly Tk 33,500 crore, the Mass Rapid Transit Line-6 will allow many people to commute within scheduled time in the city where traffic jams make time prediction impossible.
With the launch of modern public transport, Bangladesh becomes the third country in South Asia to have metro rail after India and Pakistan.
Sohel Parvez, Refayet Ullah Mirdha, Sukanta Halder also contributed to the story.