Metro Rail: Review meeting to decide today's operating hours
Says MAN Siddique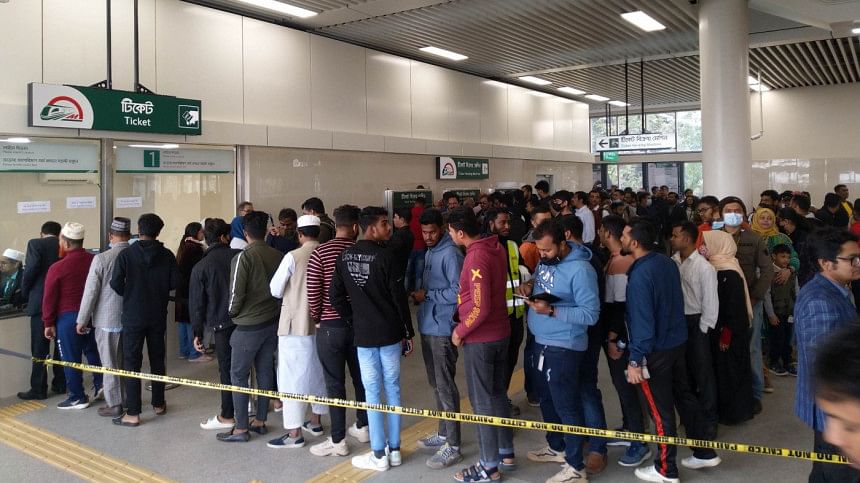 The authorities will hold a review meeting on the overall situation of the first-day operation of the metro rail, said MAN Siddique, managing director of Dhaka Mass Transit Company Limited.
Asked whether the operating hours of metro rail would be extended for today as a huge number of people queued at both Agargaon and Uttara North stations, he told The Daily Star, "We will review the situation at 11:00am and take decision."
He said the first train left from Uttara North Station at 8:00:33am with passengers. After dropping off the passengers at Agargaon station, it returned to Uttara North Station.
Siddique further said they are facing difficulties to maintain the schedule as people are taking time to buy tickets and getting the registration done.
"People's habituation to the new system is the main thing," he said.
To buy tickets from the vending machine, many people are giving notes of Tk 500 and Tk 1,000, which is making the process slow, he added.
MAN Siddique earlier said, the Metro rail services will be operated for four hours daily -- from 8:00am to 12:00pm -- in the beginning and the time will be increased depending on how passengers get habituated to the new mode of public transport.