Mohib Ullah Murder: 3 more now in police remand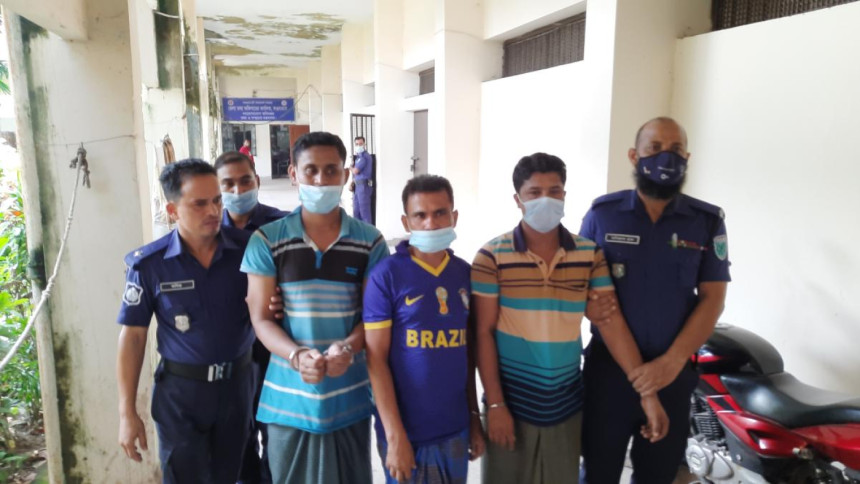 A court in Cox's Bazar yesterday placed three Rohingya men on three-day remand each in connection with the killing of Rohingya leader Mohib Ullah.
Two other Rohingya men, arrested in the case, were placed on remand earlier.
Teknaf Senior Judicial Magistrate Tamanna Farah passed the order after police produced Md Salam, 32, Ziaur Rahman, 30, and Md Elias, 35, before the court yesterday, seeking a seven-day remand for each, Inspector Chandan Kumar Chakrabarty of the court, told The Daily Star.
Armed Police Battalion (APBn) arrested them at different places of the Rohingya camp on Saturday.
Two accused, Md Salim Ullah and Shaokat Ullah, were placed on three-day remand each on Sunday following their arrest in Ukhiya Rohingya camp on Friday.
Mohibullah, who led the Arakan Rohingya Society for Peace and Human Rights, was shot dead at around 8:30pm at Kutupalong camp on September 29.
Habib Ullah, brother of Muhib Ullah, filed the case with Ukhiya Police Station on September 30. The complaint gave details of the murder but did not accuse any individual.