Japanese mother will have custody of children, rules family court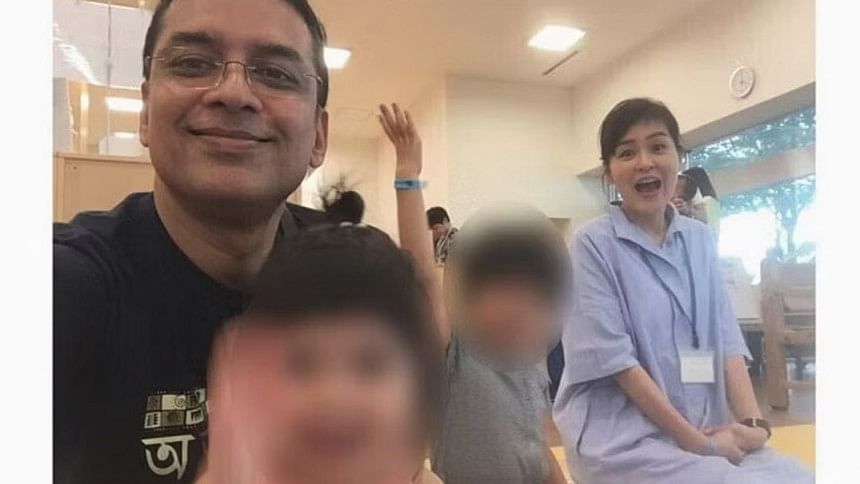 A family court today said Eriko Nakano would have custody of her two children.
Before pronouncement of the judgement, the same court dismissed the case filed by Bangladesh-born US citizen Imran Sharif in February last year, seeking the custody of his daughters Nakano Jasmine Malika, 11, and Nakano Laila Lina, 9.
While delivering the verdict, Judge Durdana Rahman of Dhaka's Second Additional Assistant Judge and Family Court observed that the mother is the only person who looks after her children with care and children are safe under the custody of their mothers.
Moreover, Eriko Nakano is a physician, who practices in Japan, and that's why, the children will be safe in their mother's custody, the judge said.
On the other hand, the plaintiff failed to prove that the children will be safe in his custody. So, the case filed over the custody of the children by Imran Sharif was dismissed, she said.
The High Court on August 31, 2021, ordered Sharif and Nakano to live at a Gulshan flat together for 15 days with their two daughters.
The court had asked the Department of Social Services to look over the matter and the commissioner of Dhaka Metropolitan Police was asked to ensure the safety of the family.
The court finally came up with its order as the estranged couple failed to reach a consensus on where and with whom their two daughters would live, in spite of repeated instructions from the court.
The Supreme Court, however, on February 13, 2022, said, until the disposal of the case by the family court, the two children would remain in the custody of their mother, while their father can visit them in the house.
On January 17 this year, the High Court in the full text of a verdict observed that the children's welfare should be considered first, and law should not be applied in relevant cases without their welfare and wellbeing.