Husband arrested for killing wife in Savar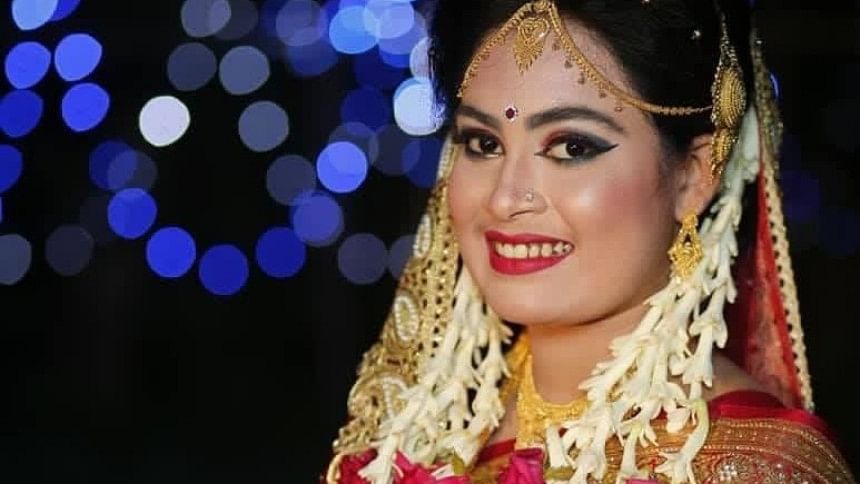 Police last night arrested a 30-year-old man for allegedly killing his wife in Savar.
The arrestee was identified as Shadnam Sakib Hridoy, son of Zakaria Hossen of Savar Bank Colony area.
The deceased was identified as Samiya Akter, 25, daughter of Mizanur Rahman of Manikganj' Shingair area.
Kazi Mainul Islam, Officer-In-Charge of Savar Model Police Station told The Daily Star that, they recovered the body of Samiya from Savar Enam Medical College Hospital last night around 8:00pm and her husband Hridoy was detained at that time after receiving allegations from Samiya's relatives that Hridoy along with his parents killed Samiya by suffocating her.
Samiya's father Mizanur Rahman filed a case against Hridoy, his parents Zakaria Hossen and Jayeda Parvin last night and Hridoy was shown arrested in that case, he added.
Samiya's Uncle Ashikur Rahman told The Daily Star that, Samiya married Hridoy five years ago. They have a two-year-old son. At the time of her marriage, Samiya's father and uncle gave her 25 bhoris of gold ornaments, a motorcycle, and furniture worth Tk three lakhs. Soon after the marriage, Samiya's mother-in-law Jayeda Parveen tactfully took those ornaments in her custody. Samiya used to get into arguments with her parents-in-law and husband over the gold jewellery. She was beaten up several times for inquiring about the jewellery.
Samiya's uncle Ashikur Rahman said, "Yesterday around 3pm Samiya told us over phone that her husband and parents -in-law were beating her up (Samiya). At 3:37pm, Samiya's husband told us over phone that Samiya had a stroke and was taken to Enam Medical College hospital. We went to Enam Medical and found her dead.
"They killed my niece for talking about gold. I want immediate arrest of the culprits and capital punishment to the killers," Ashikur demanded.