Framing man with yaba: ASI, 2 informants get bail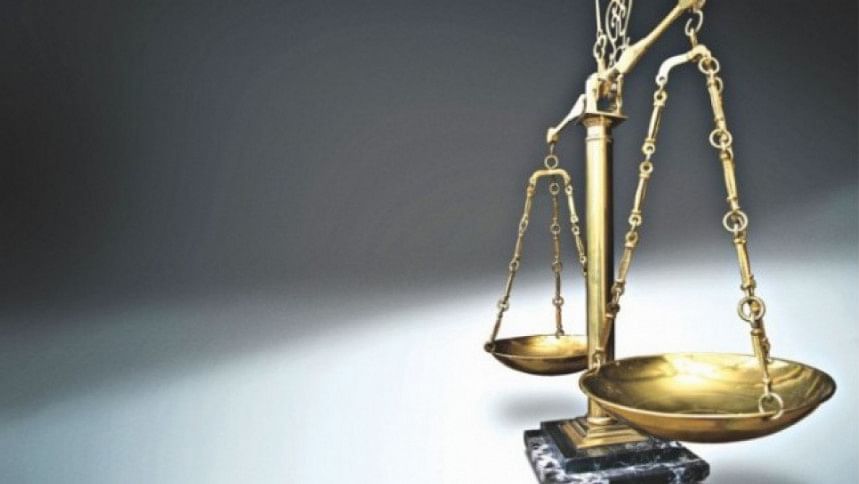 A Dhaka court today granted bail to three people, including a suspended assistant sub-inspector, in a case filed for possessing 100 yaba tablets.
The accused are Mahbub Alam, suspended ASI of Pallabi Police Station, and his informants Mohammad Rubel and Sohel Rana.
Dhaka Metropolitan Magistrate Arafatul Rakib passed the order after Mahbub and two others appeared before it, seeking bail in the case.
The magistrate fixed March 28 for hearing on charge framing against them in the case.
On December 26 last year, investigation officer of the case Anowar Hossain, also a sub-inspector of Cantonment Police Station, submitted the charge sheet to the Chief Metropolitan Magistrate's Court of Dhaka, saying that the three accused illegally carried the yaba pills.
In the charge sheet, the IO said ASI Mahbub Alam, who arrested trader Mohammad Khalil on charge of possessing yaba in September last year, illegally possessed 100 yaba pills.
Two of his informants -- Mohammad Rubel and Sohel Rana -- assisted him commit such offences, said the probe.
The investigator said ASI Mahbub provided false information to Sub-Inspector Kamrul Islam and fabricated the incident of recovering yaba from Khalil to establish the seizure list, based on which SI Kamrul filed a case against Khalil over possession of 100 yaba pills.
The footage of a private TV channel showed ASI Mahbub, in plainclothes, stopping Khalil and scuffling with him near Cantonment Railway Station.
Mahbub took a packet of yaba pills from Rubel and put it into Khalil's pocket. He then claimed to have caught Khalil with yaba pills.
Khalil was sent to jail on September 7 and later in the month, cleared from charges after police found him innocent during the investigation.