DSHE Question Leak: More names surface
5 including govt college teacher, DSHE staff held so far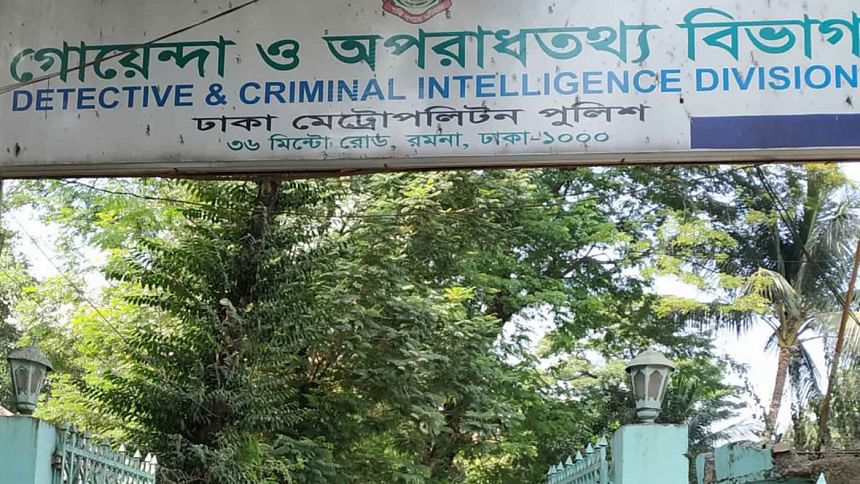 As investigation into the reported question leak of a Directorate of Secondary and Higher Education (DSHE) recruitment exam progresses, more names are coming out.
The list of those allegedly involved include education cadre officials, teachers, college staff and DSHE officials.
Detectives have arrested three people from the capital's Wari and Moghbazar areas on Tuesday and early yesterday.
The arrestees are Md Rashedul Islam (34), teacher of Patuakhali Government College, as well as Md Nowsadul Islam (37) and Ahsanul Habib (45), both office assistants at DSHE.
Earlier, detectives arrested Md Sumon Jomadder from Eden College during the recruitment test, and Saiful Islam, an assistant teacher of mathematics at Khepupara Girls Secondary School.
Investigators said they have found involvement of another BCS education cadre official and two staffers of two different colleges in Dhaka.
But the names have not been disclosed for investigation purposes.
Confirming the development, Shahadat Hossain Sumon, additional deputy commissioner of DB, told The Daily Star yesterday that the gang has around four to five more members.
"We are conducting a drive to arrest them," he said.
ADC Shahadat said they have so far found proof that at least 14 examinees received the test answers from the syndicate via WhatsApp. But the number could increase, as the investigation is still ongoing.
Asked about Saiful's role, Shahadat said he was the ringleader for supplying the answers. "We have come to know that he was involved in previous incidents of question leak, but we will be able to talk about it after the investigation ends."
On May 13, Sumon was arrested during the recruitment test for the post of "office assistant/computer operator", which was held at 61 centres in Dhaka, aiming to fill 513 vacancies.
Around 1.83 lakh people sat for the test.
A case was filed with Lalbagh Police Station centring the incident, and detectives started investigating.
Sumon was found copying answers written behind his admit card. He received the answers on WhatsApp, 42 minutes before the test started, said investigators.
Investigation sources said the syndicate had managed to communicate with at least hundreds of examinees. They made deals of Tk 5 to 7 lakh for providing the answers.
The question leak syndicate members know each other, as they all hail from Patuakhali, they said.
The syndicate worked in three to four layers. First DSHE staff and officials took photos of the question paper on the way to the exam centre and sent them to Saiful on WhatsApp.
Saiful then solved it with help from a group of experts and finally distributed it to examinees, sources said.
Asked about test cancellation, Prof Md Shahedul Khabir Chowdhury, director (college and administration wing) of DSHE, told The Daily Star yesterday that they are holding discussions about the test, but no decision has been taken about cancellation yet.
Asked about carrying out a separate investigation, he said, "We are not conducting any separate investigation, as detectives are already looking into it. We will take our decision after receiving their report."
About the question leak, Prof Shahedul said DSHE has maintained all protocols for the test, including printing the paper at the specified press. "The question did not leak from the press. It either leaked on the way to the exam centre or after the question reached the centre."