DSA was misused
Law minister admits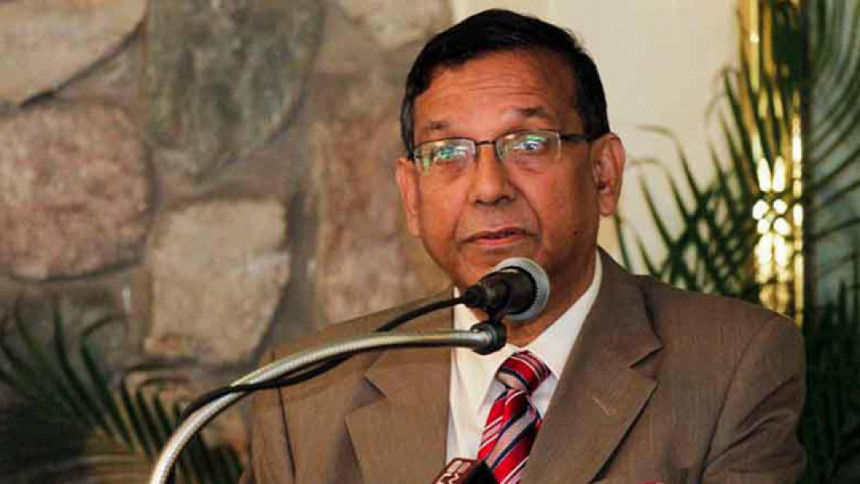 Acknowledging that the Digital Security Act (DSA) was misused and abused, Law Minister Anisul Huq yesterday said steps were taken to stop this practice.  
"Many people said Bangladesh needed the Digital Security Act. I acknowledge that the act was misused and abused. I have taken steps to stop this," he said while addressing the annual general meeting of the Crime Reporters Association of Bangladesh in the capital.
He said the first step was the initiation of a dialogue in December last year with the United Nations Office of the High Commissioner for Human Rights. The move was aimed at doing whatever needed to ensure the best use of the law following the best practices in the world.
Besides, a team, led by the secretary of the legislative division, was formed and it is continuing dialogues in this regard, he said, adding that the best practices will be kept in the rules to be formulated under the act.
Anisul said he also talked to the home minister to stop the law's abuse before the rules are formulated.
The minister then said a cell of the law enforcement agencies now looks into the complaint before any case is registered under the DSA. The case is registered only when it is recommended by the cell.
Also, when a journalist is sued under the act, they are not arrested right away, he said.
"This act has not been enacted to curb freedom of speech and press freedom," he said.
The DSA was passed in parliament on September 19, 2018. The journalist community has since been protesting it and demanding that several of its sections be amended to safeguard freedom of the press.
Between  January and November this year, 68 journalists were accused in 32 DSA cases while  the total number of cases filed under the act is 225, according to data gathered by Article 19, a UK-based human rights body that focuses on freedom of  expression.