Dhaka's Interpol office requests India to return PK Halder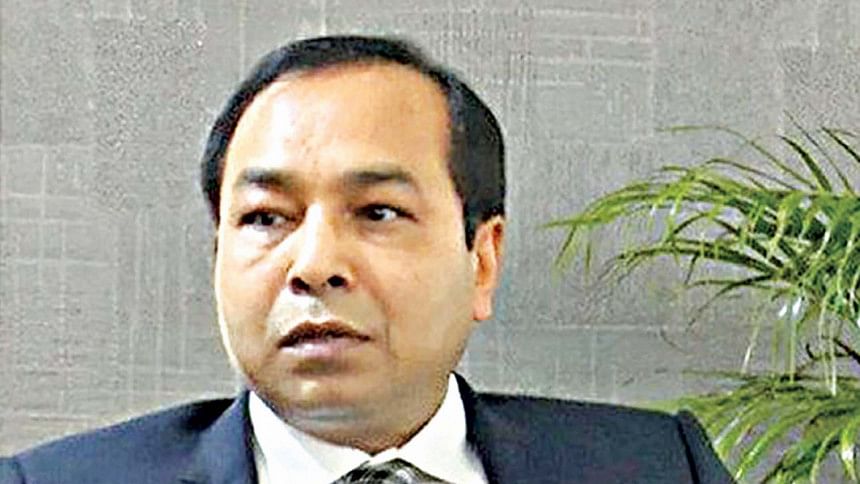 The National Central Bureau (NCB), Interpol's regional office in Dhaka, has requested its Indian counterpart to extradite former NRB Global Bank managing director Prashanta Kumar Halder, better known as PK Halder, and five others who have been arrested by India's Directorate of Enforcement (ED).
"After learning about arrest of six persons including PK Halder, National Central Bureau (NCB) of Bangladesh has sent email to Interpol National Central Bureau of India to extradite them to Bangladesh since a red notice was issued and a case was filed by the Anti-Corruption Commission against PK Halder," said ACC's Secretary Mahbub Hossain.
He said this at a press briefing today (May 16, 2022).
The ACC will also take some other measures to bring the arrested persons to Bangladesh.
"The ACC will communicate with the Bangladesh High Commission in India and sent letter to the Home Ministry for extradition," he said.
On January 8, 2020, the ACC filed the case against PK Halder for amassing about Tk 275 crore beyond the known source of income.
During the investigation, PK Halder fled from Bangladesh. The ACC sought assistance from Interpol through the Home Ministry.
Upon the request of Interpol, a petition was filed before court seeking issuance of arrest warrant. The court later issued the warrant. Along with the thumbprint and important information, the arrest warrant was sent to Interpol in early 2021. In January 2021, the Interpol issued a red notice.
"The ACC maintained regular communication with Interpol to know the whereabouts of PK Halder," said Mahbub.
The anti-graft watchdog once again will give a letter to Bangladesh Financial Intelligence Unit (BFIU) to collect information about the money laundered to India, said ACC's Secretary this afternoon.