Case Under DSA: Journo arrested over FB post on graft allegations against official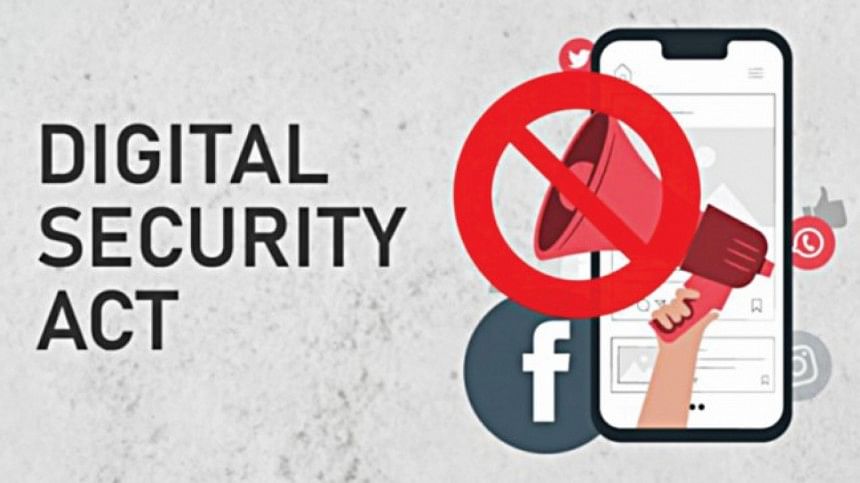 A journalist was arrested in Bogura early yesterday in a case filed under the Digital Security Act over a Facebook post on corruption allegations against a health official and his office assistant.
The arrestee, Md Akhtaruzzaman, is Bogura district correspondent for daily Banijjo Pratidin. He has also been working as a multipurpose health volunteer at a community clinic in Bogura Sadar Upazila since last year.
On Saturday, a Facebook post was uploaded from an ID named Aftab Ahmed, bringing allegations of financial corruption against Bogura Sadar Upazila Health and Family Planning Officer Md Samir Hossain Mishu, and his office's Head Assistant and Accountant Shamima Akter.
It alleged that Mishu and Shamima embezzled money without paying due honorarium to multipurpose health volunteers.
Shamima filed a complaint with Bogura Sadar Police Station on Saturday night over the post. Police carried out an investigation and found that the Facebook ID was operated by Akhtaruzzaman, said Emran Mahmud Tuhin, inspector of Detective Branch (DB) of Police in Bogura.
Asked, Md Selim Raza, officer-in-charge of Bogura Sadar Police Station, said, "A team of DB police arrested Akhtaruzzaman from his house around 3:00am today. Hours later, a case was filed against him under the Digital Security Act.
"In primary interrogation, he [Akhtaruzzaman] admitted that he uploaded the post from a fake ID on provocation from some multipurpose health volunteers."
Contacted, both Mishu and Shamima refuted the corruption allegations and claimed that the volunteers were given proper honorarium as per rules.
Talking to this correspondent, Akhtaruzzaman's father Md Rafiqul Islam said, "A team of police along with Samir Hossain Mishu came to our Sabgram house around 3:00am and took away my son and his electronic devices."