Bodies of ADC, constable found in Magura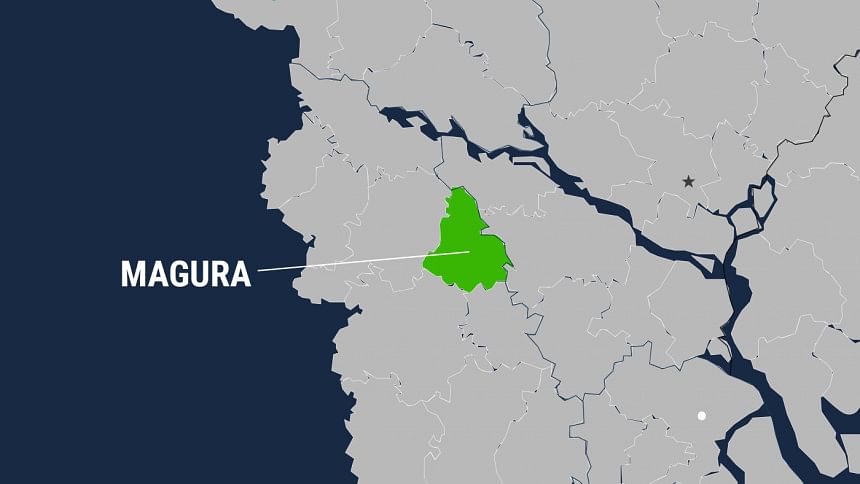 The bodies of an additional deputy commissioner and a constable were recovered from separate places in Magura yesterday.
The deceased are: Khandaker Laboni Akhter, 40, ADC of Khulna Metropolitan Police (KMP), and constable Mahmudul Hasan, 23.
Laboni's body was found hanging from a ceiling fan at her grandfather's home in Sarangdia of Sreepur upazila around 4:00am, police said. 
Mahmudul body was recovered from the roof of Magura Police lines barracks, around 16km away from where Laboni's body was recovered.
Mahmudul, who hailed from Kushtia's Daulatpur upazila, was a bodyguard of Laboni until around one and half months ago.
He had been transferred to Magura, said Kamrul Hasan, Additional Superintendent of Police of Magura.
After his night shift, Mahmudul returned to the barracks and apparently shot himself in the head with his service firearm around 7:30am, he added.
Laboni, who hailed from Baralidah of Sreepur upazila, was on leave and had gone to her grandfather's home two days ago, said SM Fazlul Haque, additional commissioner of police (Crime) of KMP.
She was of 30th BCS batch. It could not be ascertained immediately whether it was a case of suicide or murder, said Fazlul.
Laboni's father Shafiqul Azam, a freedom fighter and a retired school teacher, said, "Laboni's husband is an assistant director of Bangladesh Bank. He is undergoing treatment in India for cancer. The couple has two daughters."
"Laboni and her husband had conjugal feud. They were staying separately. She made suicide attempts twice earlier," he said.