Local admin urges farmers to speed up paddy harvest in haor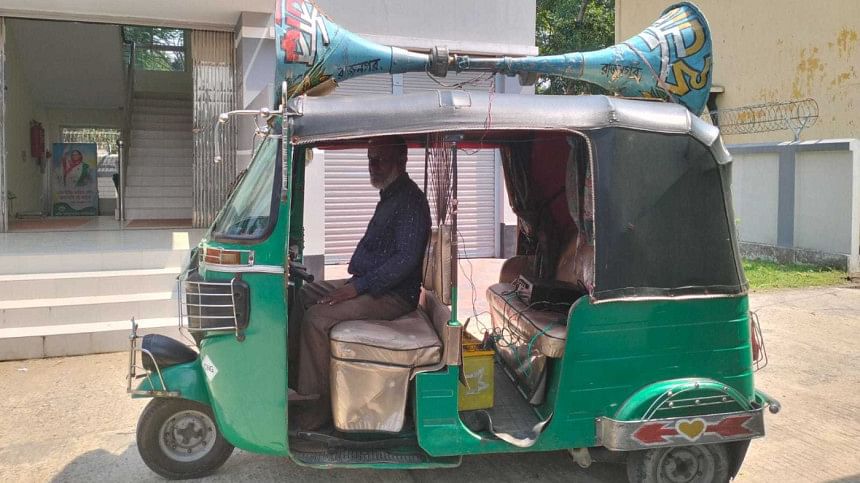 The upazila administration and agriculture department have asked farmers to quickly harvest boro rice in the Kawadighi Haor area of Rajnagar upazila of Moulvibazar as there are possibilities of sudden thunderstorms and hailstorms in the area.
While visiting the haor area, it was seen that the fields are ripe with paddy. In the morning, farmers came to the fields to harvest paddy, reports our Moulvibazar correspondent.
Syed Abder Ali of Munshibazar union said, "We have been harvesting paddy since we heard the announcement this afternoon. But there is a labour shortage. There are not enough harvester machines in Kawadighi Haor."
Syed Jewel Ali of Sonatiki village said, "There is still half of the paddy to be harvested. There are no harvester machines in our area. Paddy harvesting is going slowly due to high labour wages. We're trying to cut fast after listening to the announcement."
Rajnagar Upazila Agriculture Officer Rezaul Karim said, "We have made the announcement based on the instructions of the higher authorities. Four harvester machines are harvesting paddy in Panchgaon, Fatehpur, and Munshibazar unions. Farmers have sped up the work after the announcement.
"We recommend harvesting using workers where the harvesters cannot go. Around 70 percent of the paddy of Kawadighi Haor has been harvested."