Jhalakathi launch fire: Probe committee gets 3 more days to submit report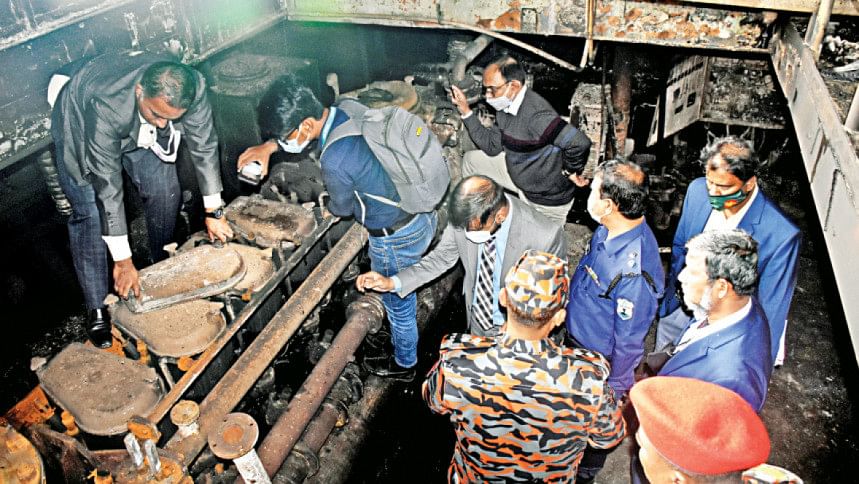 The probe committee formed by the Shipping Ministry has been granted three more working days from Wednesday to finish its investigation over the MV Abhijan-10 launch fire on the Sugandha River in Jhalakathi on Thursday where at least 47 people were killed.
On December 24, the Shipping Ministry formed a seven-member probe committee, asking it to submit its report within three working days. But the deadline was missed.
As per the appeal of the committee, three more working days have been granted, according to a notification issued by the ministry.
Joint secretary of the shipping ministry Tofayel Ahmed is the convener, while deputy secretary Aminur Rahman will act as its member secretary.
The death toll from the MV Abhijan-10 launch fire rose to 47 with the recovery of two more bodies from the Sugandha River while another injured succumbed to her injuries at Sheikh Hasina Institute of Burn and Plastic Surgery yesterday.
The blaze broke out on December 23 on the Barguna-bound launch carrying some 800 passengers from Dhaka and it engulfed the entire vessel within 10 minutes.