Imran Khan called for questioning in Jinnah House attack case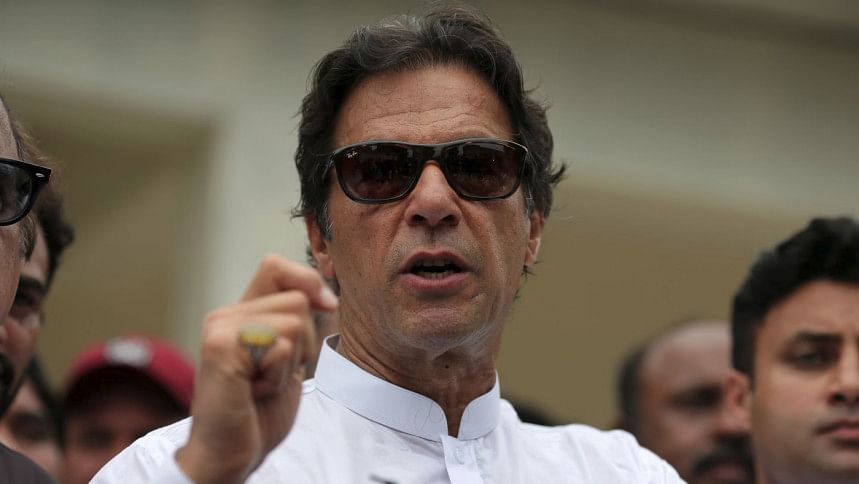 A joint investigation team (JIT) of Pakistan probing the attack on Lahore Corps Commander House (Jinnah House) on May 9 has summoned PTI Chairman Imran Khan today.
Khan has been asked to appear before the JIT at 4:00 pm at the Qilla Gujjar police headquarters.
He has been called for questioning in a case registered with the Sarwar Road police station against the attack.
Khan has been nominated in the case for allegedly abetting the attackers who ransacked and set fire to the Jinnah House when he was in prison.
"Imran Khan is required to attend the office of the DIG Investigation to join the investigation proceedings entrusted to the JTI formed by the Punjab government," reads the summon notice issued by Lahore DIG (investigation) Kamran Adil, who is heading the JIT.
Lahore police chief Bilal Siddique Kamyana confirmed that the PTI chief has been summoned for questioning.
An official source said that the former prime minister will be questioned to determine the scale of his involvement in the attack.
He added that a number of other senior PTI leaders and activists have been nominated in the FIR.
Imran Khan was summoned after Lahore SSP (investigation) Dr Anoosh Masood visited Kot Lakhpat jail on Monday where PTI leader Dr Yasmin Rashid and fashion designer Khadija Shah are being held. They were arrested in connection with the attack.
The SSP's visit came after Imran Khan accused the caretaker Punjab government of "maltreating PTI's women supporters who were in prison".
"I have heard about the rape of PTI women political prisoners," he said on Sunday without providing any evidence.
SSP Anoosh Masood is also heading one of the 53 JITs, notified by the Punjab government comprising police officers, to conduct and finalise investigations into the cases registered in the aftermath of the May 9 attacks across the province.
She will probe the attacks on police, Askari Tower and other sensitive installations.
Copyright: Dawn/ Asia News Network