Not a boycott; it's a non-cooperation movement
Congress spokesperson says about India's opposition alliance's decision not to appear on shows of 14 TV anchors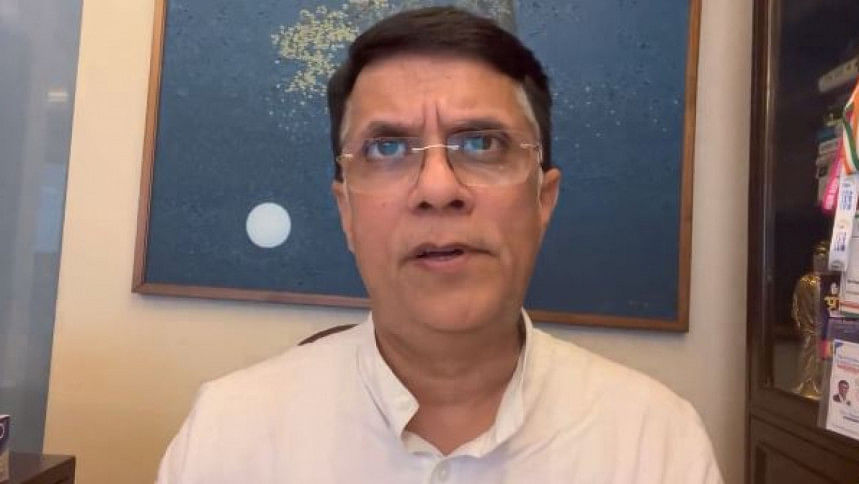 Facing criticism for its decision not to attend the shows of 14 TV news anchors, Congress spokesman Pawan Khera today said there has been no "boycott" of them by the opposition alliance and that "it's a movement of non-cooperation".
"Nothing is permanent and if tomorrow the journalists mentioned on the list published by the Indian National Developmental Inclusive Alliance realise that what they were doing is not good for India, INDIA leaders will again attend their shows," Khera told media, reports our New Delhi correspondent.
"We have not banned, boycotted or blacklisted anyone. It can be called a non-cooperation movement. We will not be cooperating with anybody spreading hatred in the society. We are not stopping them from spreading hatred. If you want to spread hatred, go ahead and do it.
"You have the freedom to do it. We also have the freedom to not be partners in the crime. They are not our enemies. We don't hate any of these friends from the media. They may have their compulsions. And nothing is permanent."
KC Venugopal, another Congress spokesman, said, "The media is the protector of democracy. The role of the media is to correct the mistakes of the government. Similarly, the media used to support the opposition to express their views. But unfortunately, some people in the media are supporting the government and destroying the face of the opposition ... This is sponsored journalism for the PM Modi-led government, that is why the INDIA alliance has taken this decision."
The opposition alliance's coordination committee had decided on Wednesday not to send representatives to the shows of the 14 news anchors.
The opposition alliance was under fire for its "emergency-like" decision from the News Broadcasters and Digital Association (NBDA) and the National Union of Journalists.
Ruling Bharatiya Janata Party (BJP) President JP Nadda said the opposition alliance's list of targets was reminiscent of "Nazi style" action.