India's opposition alliance boycotts 14 TV news anchors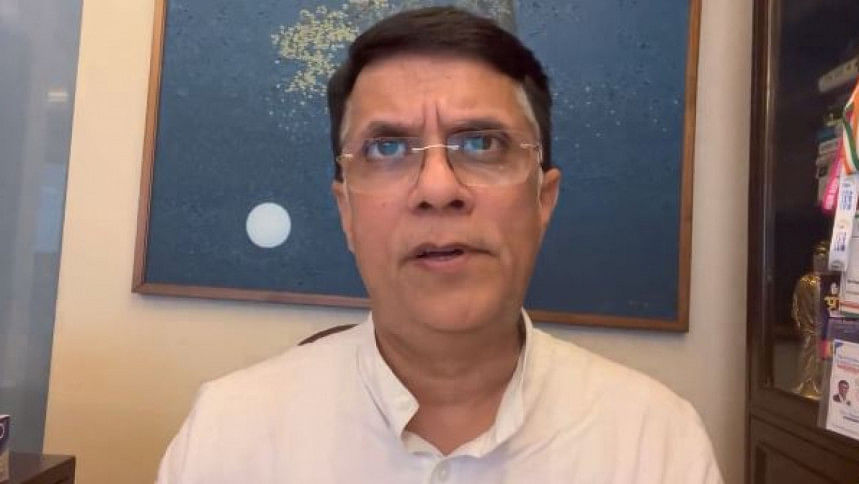 India's opposition alliance has blacklisted 14 TV news anchors, accusing them of spreading "hate-filled" news debates.
The parties in the alliance, which are in power in 11 states, said they will not send representatives on shows featuring the 14 anchors on different news channels, reports our New Delhi correspondent.
The media committee of the bloc took the decision to boycott the programmes of these journalists and not send their representatives to debates hosted by them.
"Pursuant to the decision taken by INDIA Coordination Committee in its meeting on September 13, 2023, the INDIA parties will not send their representatives on the shows and events of the following anchors," a statement from the media committee of the opposition bloc comprising 24 parties said while naming the TV journalists.
While the opposition has routinely accused the mainstream Indian media of "biased" coverage, this was the first time that the country saw the list of accused journalists.
Justifying the action, Congress spokesperson Pawan Khera, who is a part of the committee of opposition parties that took the decision in their virtual meeting, said some channels have put up a "nafrat ka bazaar" (marketing of hatred) for the last nine years.
Leaders of at least two parties in the opposition alliance, who did not wish to be quoted voiced disagreement with the move and maintained they were not consulted.
The News Broadcasters & Digital Association (NBDA) expressed concern over the opposition alliance's decision, saying it sets "a dangerous precedent. The boycott goes against the ethos of democracy".
"It betokens intolerance and imperils press freedom," the association said.
"The boycott of certain journalists/anchors takes the nation back to the Emergency era (under Congress rule in 1975-77) when the press was gagged and independent opinions and voices were crushed," the NBDA said and urged the opposition alliance to withdraw its decision that amounts to "browbeating journalists and stifling freedom of speech and expression".
The National Union of Journalists took strong exception to the opposition parties' boycott of some journalists and condemned the same, alleging that the opposition parties have politicised the media.
Ras Bihari, president of the National Union of Journalists linked to the International Federation of Journalists, said in a statement that this decision of the opposition parties is a "black chapter" of repression on the media in India's democratic history.
India's Information and Broadcasting Minister Anurag Thakur also hit out at the opposition bloc, saying this move shows their desperation.