Former West Bengal CM Buddhadeb declines Padma Bhushan award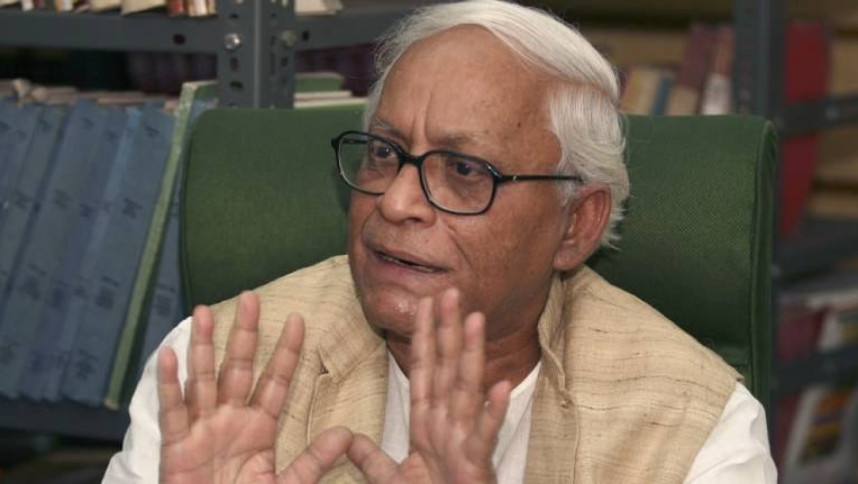 Former West Bengal Chief Minister Buddhadeb Bhattacharjee tonight refused to accept the Indian government's third highest civilian award Padma Bhushan this year, sparking a political row.
Earlier this evening, Bhattacharjee was named by the Indian Home Ministry as one of the Padma Bhushan winners for his contribution to public life.
"I don't know anything about a Padma Bhushan award. No one told me anything about it. If they have given me a Padma Bhushan award, I am rejecting it," 77-year-old ailing Bhattacharjee was quoted as saying in a brief statement in Bangla posted on his party CPI-M's Bengal social media pages.
However, Indian Home Ministry sources in New Delhi said the ministry informs the prospective awardees of their decision beforehand and if anyone objects, he or she is not named.
The sources said a top Home Ministry official called ailing Buddhadeb and his wife received it and she was informed of the Padma Bhushan being awarded to him.
The sources said no one from Bhattacharjee's family got back to the Home Ministry to say that he would not accept the Padma Bhushan after his wife was informed.
CPI-M sources said its leaders do not accept such awards and pointed out how late Marxist leader and Buddhadeb's predecessor as chief minister of West Bengal, Jyoti Basu, and another party stalwart, EMS Namboodiripad, had refused such awards.