New talent hunt for construction workers
"Shah Cement Nirman-er Taroka" launched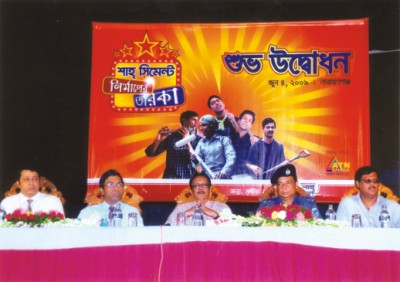 Shah Cement Industries Ltd. has launched an innovative talent hunt for construction workers around the country, says a press release. The event titled "Shah Cement Nirman-er Taroka," aims at promoting talented construction workers, providing them with an opportunity to make a name for themselves.
The programme was launched in Narayanganj recently. At the programme, Mohammad Shamsur Rahman, deputy commissioner (DC) of Narayanganj, was the chief guest. Police superintendent Bishwas Afzal Hossain was present as the special guest. Ferda Usul Kabir Chowdhury, general manager, finance and Dipan Kankan Chakrabarty, marketing manager of Shah Cement Industries Ltd. were also present at the event.
The talent hunt will be judged by Fakir Alamgir, Fakir Shahbuddin, Piaru Khan and Mina Salam.