Exhibition On Pioneering Photographer
Sayeda Khanam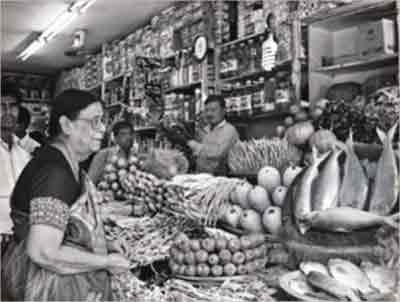 The Bangla word 'Prothoma' means first among women. This word is usually used as a tribute to a woman whose contribution to the society is unparalleled. What would be a better title of an exhibition highlighting the pioneering female photographer Sayeda Khanam?
As homage to Khanam, a solo photography exhibition by Roksana Islam was recently held at the Drik Gallery in Dhanmondi. Titled "Prothoma", the exhibition started on December 29. Featuring nearly 100 photos, the exhibition was a remarkable collection on Khanam.
"When Khanam started her photographic journey, society was not so friendly towards women stepping out of the home. She overcame this bigotry and paved a way for us," wrote Roksana in her exhibition note.
In 1962, Khanam, as a photographer working for the cine-based magazine Chitrali, went to Calcutta (now Kolkata) to interview Satyajit Ray. Observing her passion for photography, Ray praised her and said, "Women of our countries usually do not want to take up this profession." She has won several international awards as recognition of her work.
Khanam also worked as a Press Photographer for the women's magazine, Begum. She did portraits of international history-makers such as Queen Elizabeth, Neil Armstrong, Edwin Aldrin, Michael Collins, Indira Gandhi and Sheikh Mujibur Rahman.
The exhibition is an outcome of Roksana Islam's assignment during her diploma course at Pathshala South Asian Institute of Photography (now Pathshala Media Academy).
All of the photos are in black and white. Roksana's camera tried to capture fragments of Khanam's life. To do so, Rokshana went everywhere with Khanam -- from her living room to the kitchen market; from award giving ceremony to outing for photography.
At home, browsing books at a library, attending formal programmes, receiving bouquets from female photographers, taking photos of prominent personalities, enjoying live music at home -- vignettes of Khanam's life have been captured by Roksana's camera.
The weeklong exhibition ended on January 4.
After completing a one-year diploma from Pathshala, at present Roksana has been working as a photojournalist. Several of her photos have been displayed at different group exhibitions.