Fahmida Nabi Breathes Life into Al Deen's Lyrics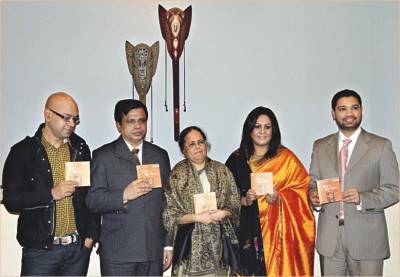 Popular singer Fahmida Nabi released a solo album featuring lyrics penned by playwright Selim Al Deen. The album, titled "Akash O Shamudra Aupar", features 10 songs by the late theatre icon. The formal launching ceremony of the album was held at the National Theatre Hall, Bangladesh Shilpakala Academy, as part of the Selim Al Deen Festival.
The 10 songs on the album are: "Akash O Shamudra Aupar", "Phele Elam", "Megheder Chhutey Chai", "Raater Chander Alo", "Ural Pakhi", "Kichhu Chitro", "Ruddhoshasher Bhalobasha", "Mon Bhalo Nei", "Auchin Thikanae" and "Balu Ghori Din".
Accomplished musician and singer Bappa Majumdar has arranged music for the album. Majumdar, along with Shankar Sawjal, also recites some verses that featured in a couple of tracks.
Prior to the launch of the album, Nabi shared her views on the album on January 11. "'I have sown my dreams into these verses, let them reach the masses', Sir [Al Deen] once told me about these lyrics," said Nabi.
The album has been produced under the label Agniveena, while BRAC Bank is the sponsor.