Indigenous people to get constitutional recognition
Says Suranjit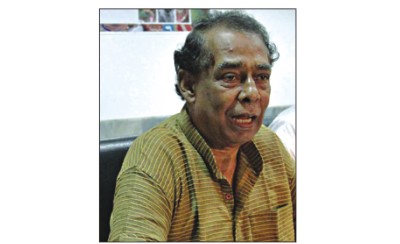 The government will recognise the indigenous people in the constitution of the country, Suranjit Sengupta, co-chairman of parliamentary special committee for constitutional amendment, said yesterday.
''We want to give the constitutional recognition to the indigenous people. The Adivasi people and their well-wishers should place this demand to the special committee. I will take the matter seriously to the committee,'' he said.
Suranjit was speaking as the chief guest at a discussion on Constitutional Recognition of Indigenous People jointly organised by Bangladesh Adivasi Forum and ActionAid at Cirdap auditorium in the city.
The indigenous people have been demanding the recognition of their identities in the constitution for long. Suranjit said, it is a great opportunity to take this issue to discussions, as the government has taken initiative to amend the constitution.
''The indigenous people should go ahead with their demands, and we the main stream political forces are always with them,'' said Suranjit who had been a member of the original constitutional drafting committee.
Hasanul Haque Inu, another member of the JS special committee for constitutional amendment, said, ''I will personally try hard to include the recognition of the indigenous people in the constitution.''
''Many high profile politicians do not want the indigenous people's constitutional recognition,'' he added.
Prof Mesbah Kamal said with the constitutional recognition the spirit of Bangali nationality will not be undermined. ''We have to honour the emotion of the indigenous people who want their own identity, and the best way to honour their spirit is to give them constitutional recognition.''
Columnist Syed Abul Maksud, Information Commissioner Prof Sadeka Halim, Country Director of ActionAid Farah Kabir, among others, addressed the discussion.
Manabendra Narayan Larma (Santu Larma), founder of Parbatya Chattagra Jana Shanghati Samity, who was a member of the parliament in 1972, had opposed the original constitution since there was no mention about the indigenous community.