Our undying love for kebabs in Dhaka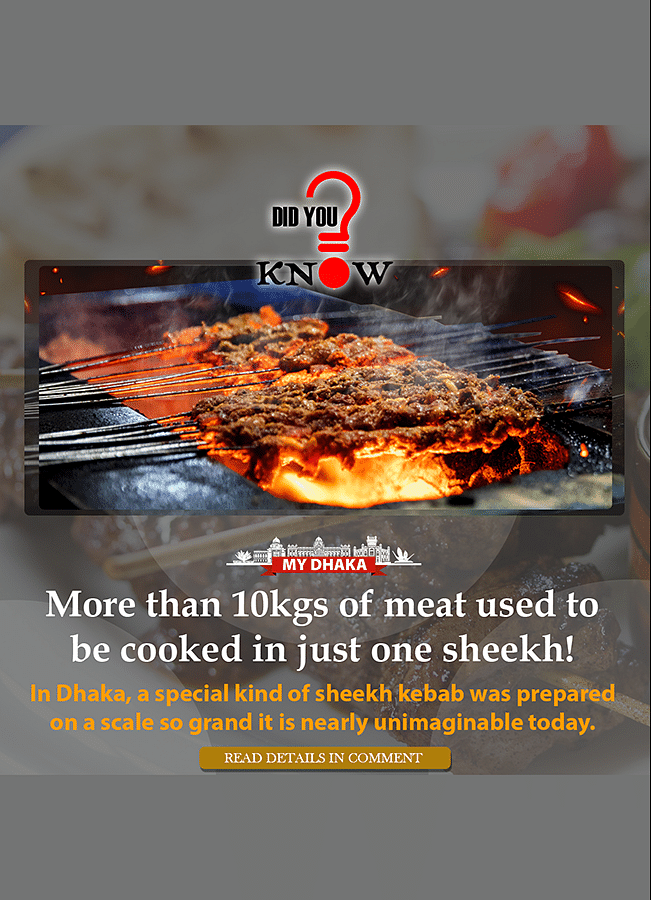 From fancy restaurants to roadside eateries, kebabs of a wide variety are savoured with much gusto in our city. This frenzy is nothing new, though. Dhaka's love affair with kebabs is an old one.  
Case in point: there was a special kind of sheekh kebab which used to hold more than a staggering 10 kgs of meat in just one sheikh! Now that's what we call grand! 
Once upon a time, naan-taftan was a kind of bread that accompanied assorted kebabs — essentially a kebab platter — among which, this sheekh kebab was much-cherished.   
Another example of the grandeur of kebabs back in the day is of skewering as many as 25 chickens in just one skewer, made during bigger events. Hard to imagine these days!
Nevertheless, Dhaka's kebab scene is vibrant, even today, and while the extravagance with size may not be that grand in now, the love for this food lives on.
---
Source: Dhakai Khabar O Khaddo Sangskriti by Sadur Rahman