Durum: Turkish Street Food in Dhaka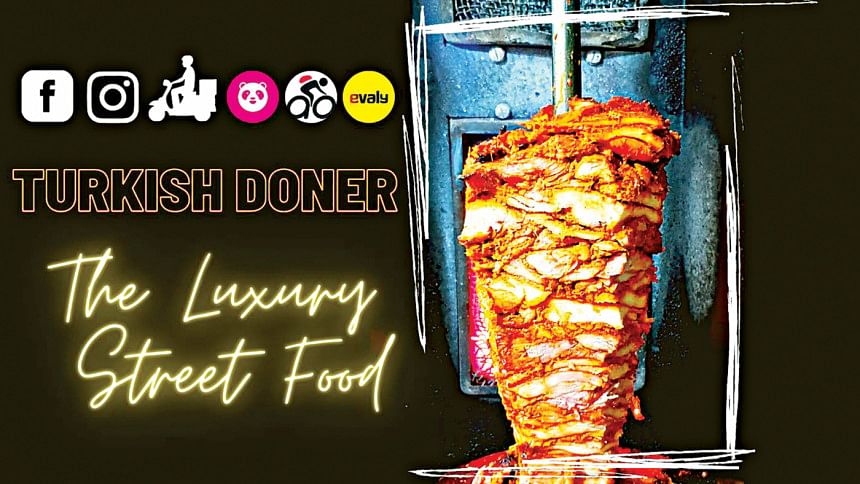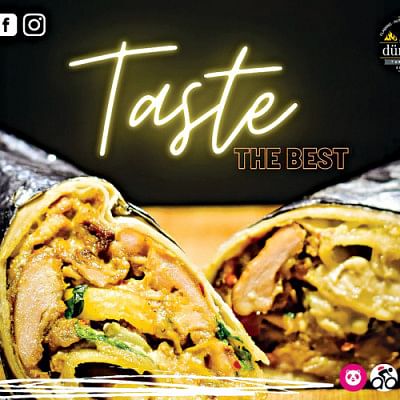 Street food had always been popular all over the world. Maybe it's because they are always ready to eat and within reach, or maybe it's the flavourful punches on the tastebuds. Whatever the reason, trying out new street food is always fun and if you are looking for a new taste, Durum could be the next stop for you.
What is Durum
Durum is a street food joint that serves Turkish street food. The name of this establishment, Durum, is inspired by dürüm which is a Turkish wrap that is filled with döner kebab. Döner is basically a Turkish kebab made on a vertical rotisserie, much like shawarma. Durum brings that Turkish taste to you and offers it in a local theme.
The menu and taste
As a street food joint, Durum serves a limited number of options, mostly Döner. There are seven different kinds of döner wraps for you to choose from. From the traditional Classic Döner to the more popular Peri Peri Döner which plays with sour and savoury tastes in your mouth. Or the Naga Döner for people who prefer a spicy punch and a number of other choices. If you want something other than a wrap, you could choose their signature 'Döner Meat Box' or the 'Döner Salad.'
"Döner is a street food and we want to keep that street food tradition going. So instead of going for heavy dishes, our only focus is döner based street food with a local theme," said Muhammad Abrar, CEO and Founder of Durum.
The ingredients
Currently, Durum only serves chicken döner but there is a plan to serve marine fish döner in the next few months. "Traditionally Döner is made from lamb meat but our local consumers aren't overly excited about lambs so we are going with chicken for now but more options will be added soon," said Muhammad Abrar, adding that beef döner is also a possibility for the menu.
Durum makes the bread needed for the wraps in-house. Both pita and tortilla bread are used for the wraps and as a result, the wraps are deliciously easy to eat. The portion of the kebab and greens in the wraps are proportionate along with salads which makes it a healthier choice for a street food.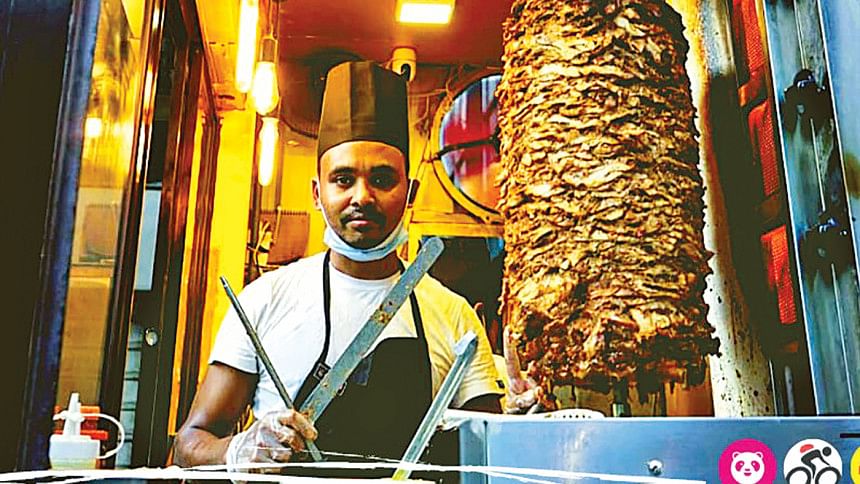 Where can you find Durum?
Presently there are three branches of Durum in Dhaka. The first one is in Banani, Skylark Mark, which started in 2020. Two new branches were opened in March 2022. One is in Khilgaon and the other is in Dhanmondi, Satmasjid Road. Durum hopes to open six more branches across Dhaka in the next year.
Remember that Durum is a street food corner so there is no chair-table set up. Instead, they urge you to opt for takeaways. Durum offers a very interesting and eye-catching takeaway package with black and yellow combination that is uniquely different from others.
One can order from Durum through Foodpanda, Hungrynaki, Pathao Food and even directly from their Facebook page. For more information, or to order, visit their Facebook page at: https://www.facebook.com/DurumBangladesh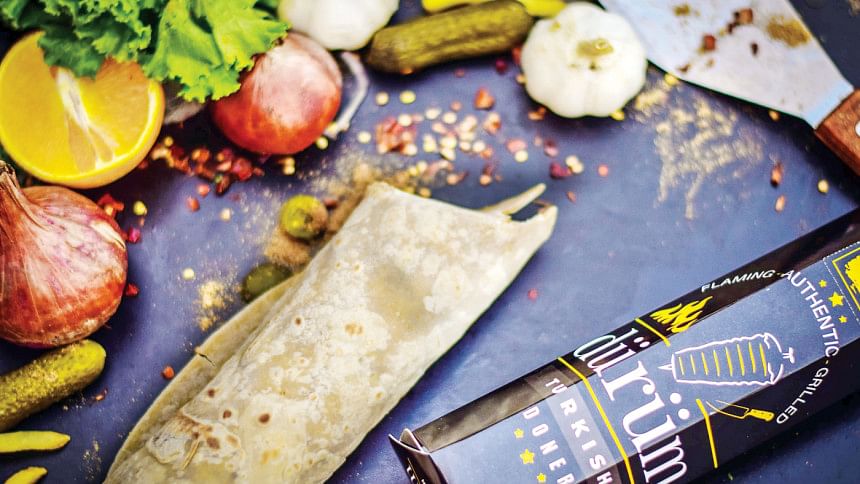 Photo: Durum