For the love of drinks and smoothies
An Iftar filled with delightful drinks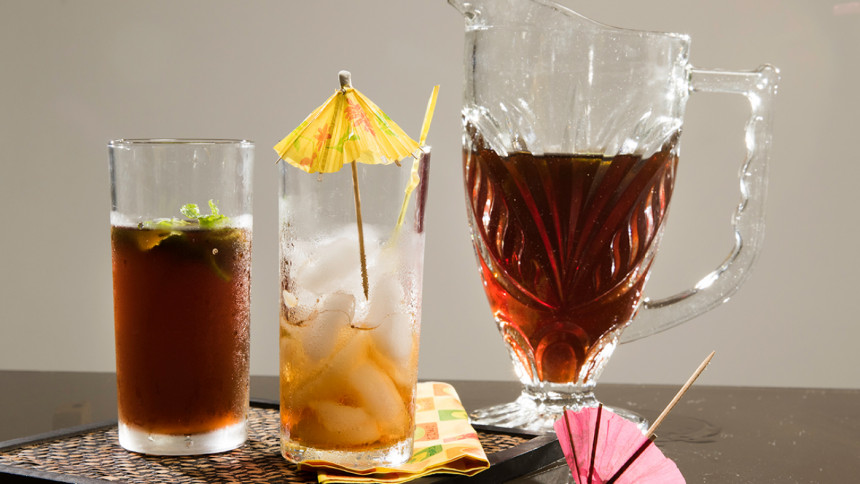 "Whizz up a smoothie. Indulge in the perfection."
Keeping the month of Ramadan in mind, Star Lifestyle will present for its readers one recipe a day that would be an ideal addition to your iftar/sehri dishes. From the secrets of the Mughal kitchen to the charm of Middle Eastern cuisine; from the culinary tricks of your grandma's magical hands, to the fusion cuisine that is all the rage these days, The Food Spread, hopes to be the golden key to Ramadan gastronomy.
Enduring the hottest year yet on record with Ramadan upon us, it's only natural that you find yourself longing for something tall and cold to go in perfect harmony with your iftar meals. Summer has welcomed its blistering heat, and Instragram and Pinterest continue to entice us with mouth-watering frappes, smoothies and even shakes that are heavenly in beating the heat. Food stalls at Shimanto Square or Formosa successfully follow the trend but the goodness of frappes and chilled shakes can be blitzed oh-so-easily at home too!
This nifty list of revitalising recipes will go hand in hand with iftar meals and can be tried out in your very own kitchen.
Rooh Afza
What is iftar without the traditional Rooh Afza? Or better yet, take the humble drink up a notch. For the avid believers of tradition out there, mix up a glass of Rooh Afza, add a dash of Sprite for a kick and top up with a hefty scoop of vanilla ice cream. Perfectly simple and very delicious!
Vanilla-date smoothie
When talking about iftars in Ramadan, how does one leave out dates? Dates are a unifying staple during Ramadan and are eaten, as a tradition, to break a fast at iftar.
Whip up a heavenly date-flavoured smoothie to pair with those iftar meals. How about a vanilla-date smoothie to entice your taste buds?
All you will need are a cup of plain milk, another cup of plain yoghurt, a handful of pitted dates and half a teaspoon of vanilla extract blitzed until pureed. Finish up with a couple of ice cubes for a frothy and frosty serve for two!
Thumb rule: Be sure to soak up the dates in milk for 15 minutes just to soften the fruits!
Coffee-date frappe
As long as we are still on the subject of dates, take the usual fruits to the next level and try a coffee-date frappe. The coffee is ideal for the instant energy boost, which pairs perfectly with the unique sweetness of the dates. However, along with the coffee does come caffeine.
The recipe is fairly simple. Whizz up a cup of strong, freshly made or stale coffee [although the hot coffee could soften the dates when poured over them], with a second cup of milk and four dates, pitted. Blend until fully smooth and throw in a few ice cubes. Top up three cups and garnish with a handful of nuts, as per your choice and you have paved the way for that round of compliments at the iftar table!