In literature
For the blue flower…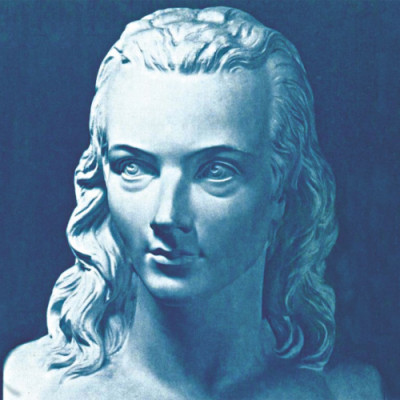 His book is as mystical as his pseudonym, and certainly not for the faint-hearted.
Novalis was born in Germany, at a time when fruits of the Enlightenment had already propelled the industrial revolution, and there was a silent re-birth of an ideology that will forever be remembered amongst artists, painters, and musicians. It was the dawn of Romanticism — not a battle, but a debate on heart over mind.
Novalis was a man of science, as his books written on mining salt still testify. He was a distinguished poet, a novelist, a visionary, and a servant who took upon himself the duty to preach God's message.
Novalis was born in a time when humanity was at the pinnacles of one of its achievements —science, and through Novalis and countless others, it would also emerge as a high point of aesthetics. Georg Philipp Friedrich Freiherr von Hardenberg, better known as Novalis, stood firmly between the two poles. His most important work, Heinrich von Ofterdingen, is now almost forgotten just like his name, but the impact it had can never be erased.
Strangely, it all begins with a blue flower!
Ideas often appear so commonplace that the root become oblivious. It was not until 1802, through the publication of Heinrich von Ofterdingen that the 'blue flower' became the archetype of romance.
Some remarked, "No one really dreams any longer of the Blue Flower. Whoever awakes as Heinrich von Ofterdingen today must have overslept."
In his final work, Novalis writes as the protagonist —
"It's not the treasures I care about," he said to himself "such coveting is miles from my mind, but I long to see the blue flower. I can't get rid of the idea, it haunts me. I never felt like this before, it's as if I dreamed of it years ago, or had a vision of it in another world, for who would be so concerned about a flower in this world? And I've never heard of anyone being in love with a flower… I can't even express the strange state I'm in. Sometimes rapt in delight...but when I forget about the blue flower, a nameless longing takes possession of me, no one can understand this. I'd think I was mad, if it were not for the fact that my thoughts are so clear and connected, and I understand so many new things..."
In the book, young Heinrich meets people while he is travelling to see his grandfather. It is essentially divided into two parts — Expectation, and Fulfilment. Heinrich's travels across the land are a metaphor of our physical journey, and the stories he hears are perhaps our spiritual awakening. Novalis' own life had been one filled with sorrow, often plagued by illness of his own, and sometimes that of his loved ones.
The untimely death of his fiancé, Sophie von Kühnand, and the sorrow of losing his brother stayed with Novalis till his last day. And it is through these vivid experiences of life and death, that Novalis could accomplish works that brought him fame, and immortality!
Heinrich ultimately gets to pluck the elusive blue flower and with it, ends Expectation. What happens next, the writer could never finish and the book has been published since as an unfinished manuscript.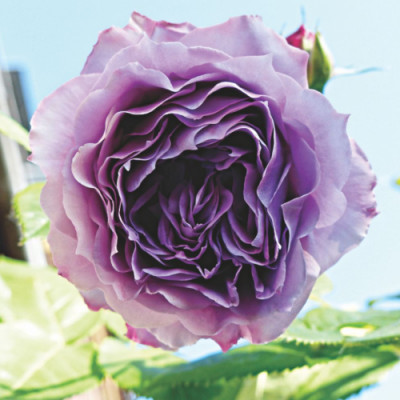 Based on notes he had left behind and correspondences with his friends, we get cursory view of what could have been a possible end.
I, for one, prefer to draw my own conclusions.
If the opening chapters are any indication, undoubtedly the second part of the book too would have been a fascinating medley and equally complex.
Throughout the book, his expressions are connected through strange tales of mediaeval times; the hymns and poems also difficult and somewhat lost in translation, but Novalis' passion flows with ease from the pages of the book to the depths of our soul.
The problem lies within our minds, rather than the profuse use of metaphors and allegories. He, along with his peers, pioneered the notions of romanticism; they were not following as set standards, but creating a path that has led us to understand love till this day.
Since the days of Novalis, we have learned to express our deepest emotions through mourning covers, and Valentine's cards, the end of the nineteenth-century advertisement gimmicks that saw their revival in our generation through Hallmark cards.  
Love and desire expressed by Novalis, is free from capitalism, almost godlike in purity, and childlike in innocence.
Heinrich von Ofterdingen is not a book for the faint-hearted and leaves the reader with questions that remain unanswered in it.
What happens when we finally succeed in our quest for the blue flower? Is that an end of a journey, or just the beginning of a new one entirely?
Europe saw profuse use of blue since the middle ages and at Venice, it became the hue of preference by the nouveau riche and the Church, and the artists they commissioned. It would still take centuries for blue to become a symbol, and Heinrich von Ofterdingen's search for the blue flower to ultimately become a quest of our own.
Photo: Collected