The Mirth of Skirts
Skirts- they come in all shapes, colours and sizes! But what makes skirts so ah-mazing is how they make you look great, while giving you all the comfort in the world! A bit of an exaggeration? Maybe. But skirts really are one of the few fashion pieces that prioritises your comfort, while keeping you trendy! Let's talk about all the hottest skirt-styles we need to have a look at the moment. Trust us, you don't want to miss out!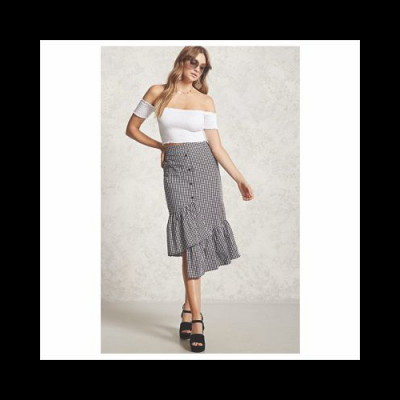 Mind me the midi
Midi skirts are more popular than ever in the world of fashion right now! Starting from celebrities to influencers, no one can get enough of this modish skirt. The length of midi skirts goes a few inches below the knees; making it a bit more conservative and wearable. With midi skirts, you can go super basic with a plain, fitted style, or even go more fab with a layered, patterned piece. Whichever option goes with your personal style; midi skirt will have your back all the way!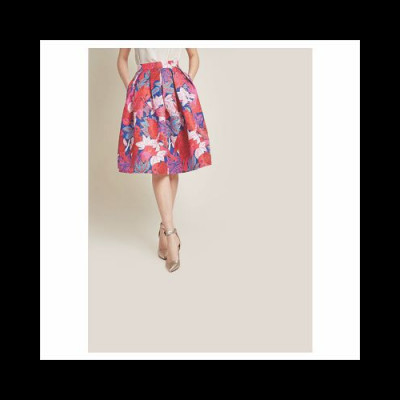 Flared fantasies
Flared skirts are one of the most loved skirt styles of all time! It's very versatile, and can hardly be messed up. A simple monotone piece will look classy. Whereas, one with bold prints in bright colours will look more outgoing and fun. For your moody days, choose the longer ones, and for the jollier days, go for the shorter! The best part of flared skirts is how it accentuates your waist; always giving your body a coherent dimension regardless of what length you may choose!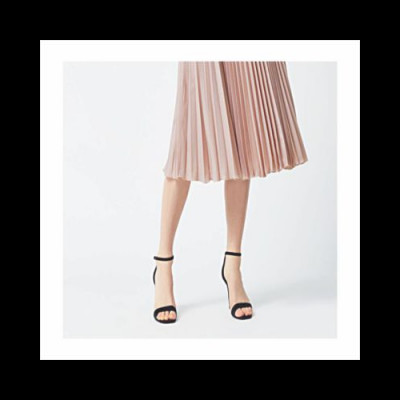 Pleated sass
Pleated skirts are the grown-up-girly! They look sophisticated, while reviving a fun, flirty side. What makes pleated skirts stand-out is the illusion it exudes; the material, along with the pleats, ensure a light, bubbly spirit to everyone else around. Pleated skirts in a knee-length usually looks the most flattering. But you can, of course, go for a longer length if that's what suits your style more. An important heads-up; pleated looks best in plain monotones. Prints and patterns can look overdone; so it would be better to keep those off the radar!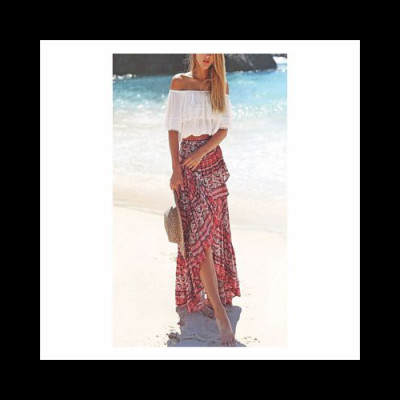 Wavy and beachy
With summer approaching, beach skirts will be irreplaceable! They're more like the sisters of maxi-skirts; only more lightweight, airy and fun! With beach skirts, exotic designs are encouraged. But as always, you may go for whatever floats your boat. Choose the material wisely; georgette or cotton, for example, are great for the beach, as they dry quick. A splash of vivid colours on your skirt by the waves will bring forth the radiance in you.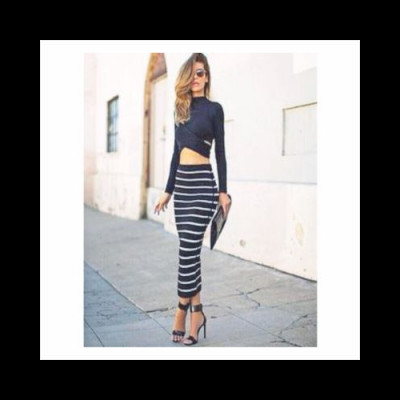 Slender like a pencil
The credit behind the current adoration for pencil skirts has to go to JLo and the Kardashians. Truly, they've changed the scenario for these skirts by flaunting them in some of their hottest looks. Pencil skirts can be long or short, but they all have one thing in common; and that is, how well it can enhance every curve of your body! The simpler the better- flash your bombshell body in your favourite pencil skirt.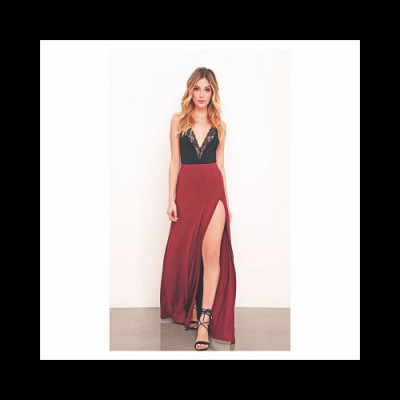 Sexy in maxi
Long and breezy- maxi skirts are always IN! They go all the way down, giving your body an elongated appearance! With maxi skirts, the options are honestly endless. Solids, printed, patterned, layered- opt for the one that's meant for you. If you're feeling bold, you can even go for the ones with cut-outs and slits! Comfy, yet sexy; what more can you ask for?!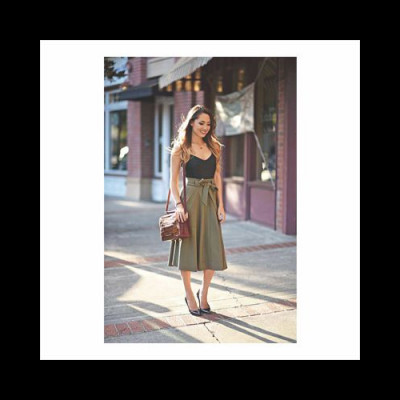 Chic to the paperbag
 The paperbag-trend isn't going anywhere anytime soon. And the reason is simple- they are absolutely elegant! Paperbag skirts can make even the most boring look incredibly stunning. They're chic and can be paired with almost everything. Cute knots are what makes the paperbag style special. So play around with all the different ways you can tie the knot. Go for solids or simple patterns (such as stripes) to get the most out of this style.
Photo: Collected