BOISHAKH ALBUM
Star Lifestyle Boishakhi Ensemble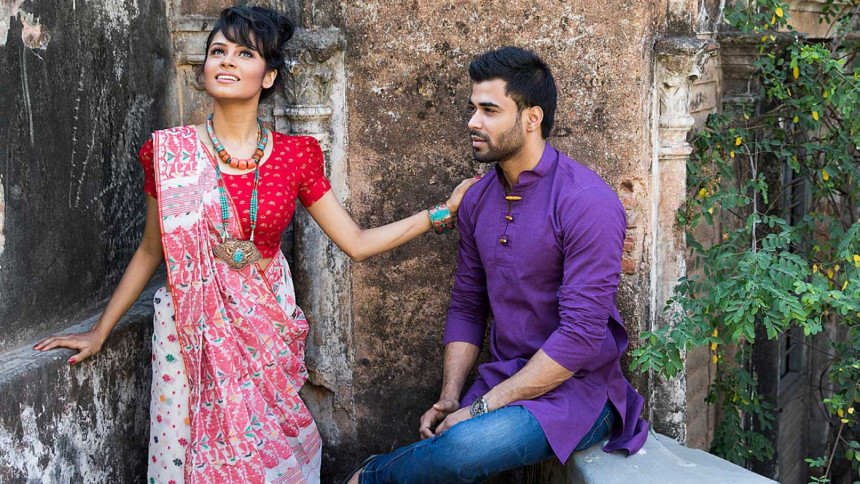 Pohela Boishakh is all about the celebration of life.
With every passing year the festivities gather new fervour. Fashion houses bring out new Boishakhi collections, businessmen open a new ledgers and the rest of the folks just bask in the warmth of the first day of Boishakh.
Focusing on some of the essential aspects of Boishakhi fashion this year, Star Lifestyle brings for its readers an elaborate ensemble.
As the fashion frenzy gathers new momentum this New Year, let Star Lifestyle be your guide. 
Shubho Noboborsho!
Under the Boishakh sun
Boishakh comes in a range of colours, designs and motifs. Star Lifestyle's Boishakh special takes a look at our heritage and identity that is associated with the Bengali new year in our lives. Going beyond the red and white, we see the day in all its features. Flip through to see what we have in store for you as the skies rumble and the season takes a turn. 
THE ENTIRE PHOTOSHOOT 
WAS CONDUCTED BY
PHOTO: SAZZAD IBNE SAYED
MAKEUP & HAIRSTYLE: FARZANA SHAKIL
STYLING: AZRA MAHMOOD
SPECIAL THANKS TO KOLORS OF KATHMANDU
(www.facebook.com/
KolorsOfKathmandu)