Plan your day trip adventure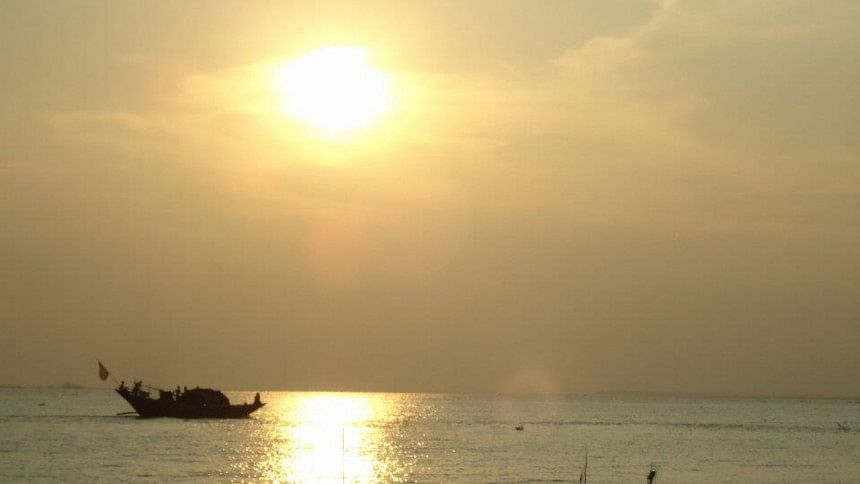 Dusty roads, never ending traffic, blaring horns, thousands of people thronging the streets, and the relentless sun shining upon your back as you make your way to and from classes or work—A routine day in the life of a Dhakaiite. As wonderful as this city of millions is, it can often become taxing to go on day upon day without any break. The tedium of the hectic city life can be relieved with a little time out from our busy metropolis. Coming weekend, instead of heading off for another expensive dinner to the multitude of restaurants sprouting around Dhaka, why not drive away for a short trip out of the city?
Lower Padma:
How to get there: Car/Bus from Gulistan to Mawa Ghaat
Time: Around 90 minutes from Dhaka
Total Cost: From as low as 500BDT to higher
Around 90 minutes drive away from the city is a recipe for the perfect day out. Quintessentially Bangladeshi elements make this place worth a visit. Fried Hilsha sizzling in the pan, the vast steely Padma rolling for miles under the blue sky, boats of all shapes and sizes braving the mighty river and vendors screaming on top of their lungs selling their knick knacks by the New Mawa 'Ghaat' make Padma busy yet serene at the same time. You can hire a boat to one of the many sandbars of Padma and spend a good part of the day swimming in the river and sleeping under the shade of the tall grasses growing abundantly on the sandbars.
Satchari National Park:
How to get there: Bus from Mohakhali or Syedabad Bus Terminal/Private Car
Time: About three hours
Total Cost: About 1000BDT but you can splurge!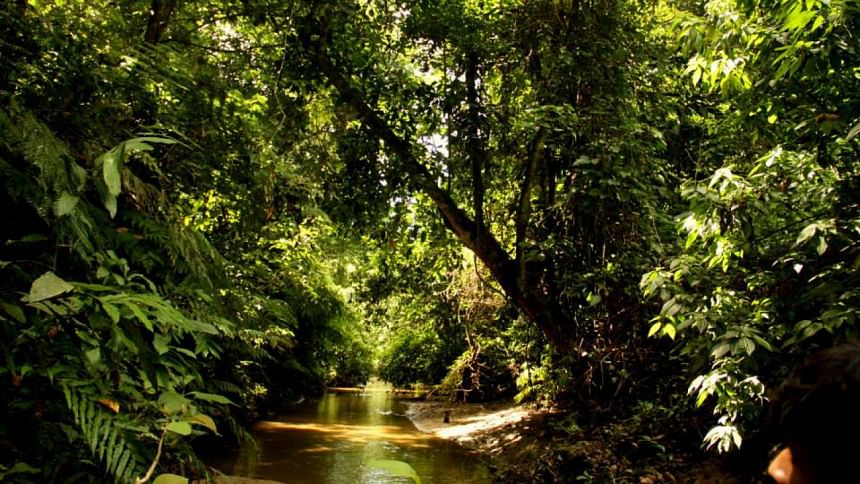 An early morning start will ensure you reach your destination, about 120 kilometers from Dhaka, in three hours or so. This rainforest nestled in the Raghunandan hills was formerly known as Tellyapara Forest Reserve and when translated Satchari means the land of seven streams. Take the forest trail and you will find yourself walking in quiet serenity underneath towering Chapalish and Shimul trees. If you are a wildlife enthusiast, you will find the Gerald Durell inside you being tickled as you come across birds of many different colors and if you are lucky you may be greeted by the critically endangered Hoolock gibbon. This forest, now a tiny patch, is testament to what the North-East Bangladesh once boasted of-- great tracts of rainforest, home to diverse flora and fauna—now all but gone.
Gazipur:
How to get there: Bus from any major bus stoppage in Dhaka/Rent-a-car options/Private car
Time: Up to 120 minutes from anywhere in Dhaka
Total Cost: Around 2500BDT per person (If you are going in large groups)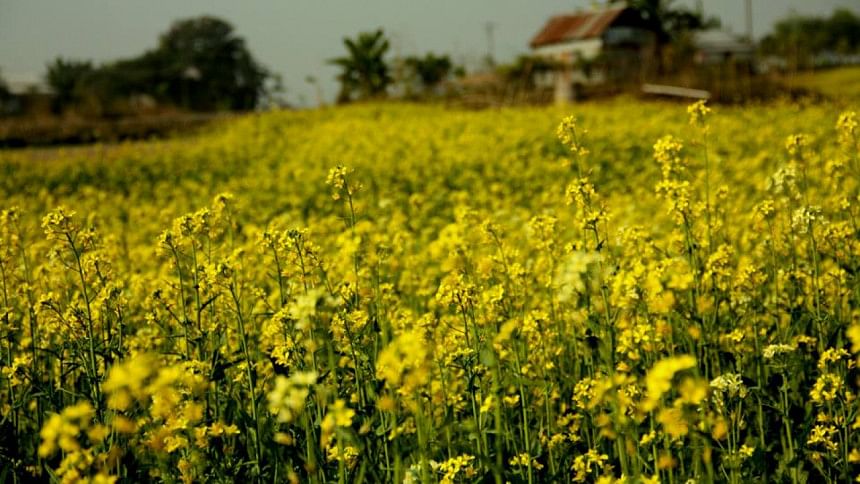 This may not be the first place that comes to mind when thinking of a day trip, but if you are looking forward to a day of relaxation and good time with family then Gazipur might just be your closest option. With resorts and picnic spots sprouting up left and right, the options are countless. If you are simply looking for a day out in the nature devoid of all city pleasures you can opt to go to 'Jal o Jangal er Kabbo'—A machan cottage, sumptuous 'Deshi' breakfast and lunch on the menu and rolling green fields covered in the early morning dew in this winter—a glimpse of what life could have been out of the city. On the other hand there are many resorts that offer cottages with all the city amenities and also include swimming pools in their premises. Either option is a stress-buster. So pack your towels and start early to make the most of the day.
Panam Nagar:
How to get there: Bus from Syedabad or Private car
Time: Around 90minutes or so.
Total Cost: 500BDT onwards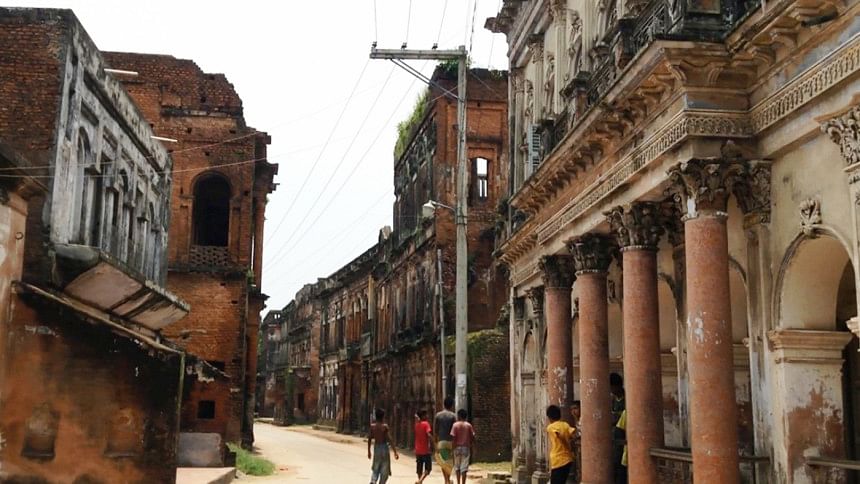 It is the deserted city of Sonargaon. Situated about half a kilometer away from the Dhaka-Chittagong highway, this architectural wonder is suffering from the brunt of time, wind and weather. However the city remains a beautiful lens into the grandeur of the past when day to day activities flourished here. This was a major township of the historic administrative, commercial and maritime centre in Bengal. Elaborate two and three floor buildings line the main road and whisper stories of the merchants and trade that once flourished in this town. Dating back to almost the 13th century this town has seen many rules and dynasties come and go. The buildings remain though—a testimony of history.
Old Dhaka/ Puran Dhaka:
How to get there: Bus/Car or even a Rickshaw ride can take you to Old Town
Time: Depends on where you are starting from. (It takes about 30minutes from Dhanmondi by Rickshaw)
Total Cost: About 500BDT to 1000BDT (Can go much higher depending on your food adventure in the old town)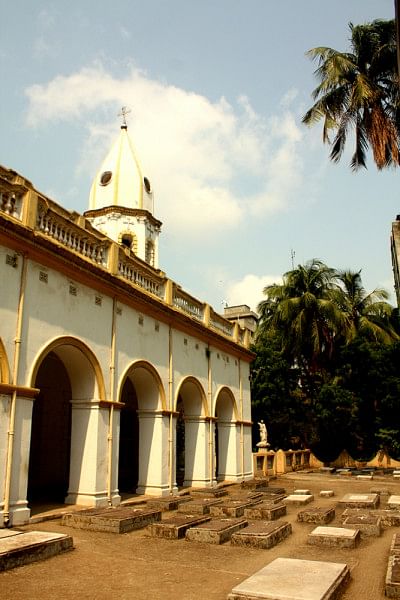 A personal favorite, the streets of Old Dhaka are an instant mood lifter. Narrow streets, smell of 'Dhoop' and fresh flowers mingled with the smell of parathas and biriyani being cooked laces the air. Old Dhaka is a treasure trove waiting to be found. A 17th century Mughal complex, Lalbagh Fort, the official residence of the Dhaka Nawab Family—Ahsan Manzil, a testimony to the existence of a significant Armenian community in the region in 17th and 18th centuries—The Armenian church, all proudly stand tall in the old part of the town. Looking for a little green in all this humdrum? Fear not, the 'Puran Dhaka has Balda Gardens-Balda Garden is one of the oldest botanical gardens established in this part of Bengal. Narendra Narayan Roy Chaudhury, landlord of the Estate of Balda, began creating it in 1909. For the foodies, Old town is a haven of sorts. From Biriyani to leg roast, from vegetarian dishes at Beauty Boarding to lemonade, Old Dhaka can satisfy your deepest cravings. End your day with a boat ride on the Buriganga, the iconic river beside which our beloved Dhaka has grown, watch the hustle and bustle of this all familiar city as the sun sets casting an orange glow on the murky river.