perspective
Things I failed to learn during the pandemic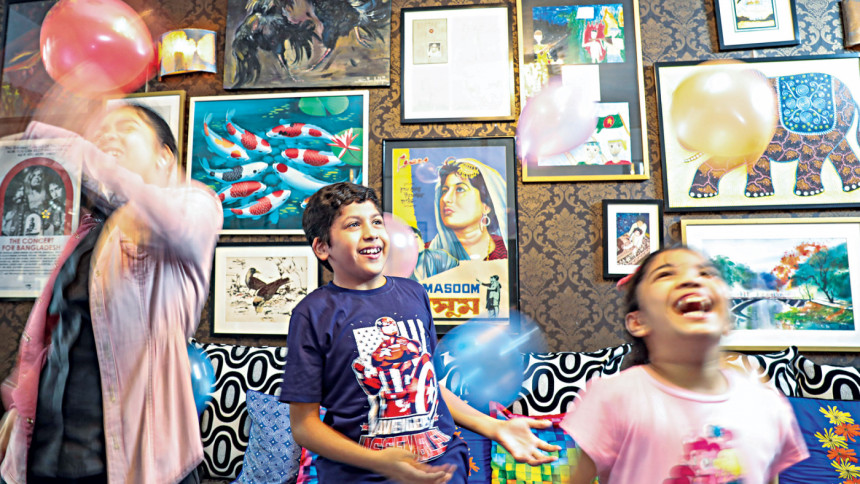 The pandemic has taught me many things, from making fancy hot chocolate to finally learning how to knot checkerboard laces on gym shoes. What it has not taught me is how to remain calm when the toddler of the house faces an online admission test for kindergarten!
The idea behind an interview of Baby D bewildered the husband and I. Neither one of us, mummy or daddy, had the slightest idea as to how we could make the tiny Tasmanian sprite sit still on a chair, let alone face any Q&A session with strangers.
And yet, we were faced with the gargantuan task of calming down the rebel in his two's and teach him to look intelligent in front of the panel of a few 'serious men.'
Well, to continue with the story; all this fuss had to be made since it is almost inconceivable to not have one's child go to one of the best schools in the country! Please don't get us wrong. All this hard work was not because Baby D would learn anything extra, or be more disciplined,but because it would fit our self-worth, and especially image, in front of all the bhais and bhabis in our social circle!
But that is definitely a different matter of discussion.
To calm the nerves of the little one on the very day of the exam, we decided to take him out, buy him goodies and feed him a lot of ice cream! However, the last step was probably a mistake, because Baby D ended up jumping like a happy kangaroo, and that too,right before the scheduled meeting.
So, we decided to tie him up on his high-chair and started the Zoom call frantically, praying to God that He would mediate directly for Baby D. Meanwhile, the husband and I put on our fake, flashing smiles as best as we could, while our hands sweat and our nerves wreaked havoc.
Then began the interview.
Out of sheer tension and cluelessness, the husband almost answered to one of Baby D's interrogations — what colour is this flower they asked? The husband blurted 'yellow' while Baby D tried his best to conceive ways to untie the buckle that tied him to the high-chair!
As for me, well, I blanked out, as I always do, and went away to some faraway land wanting to forget this particular event completely. Thanks to the husband's nudge, I managed to leap right back onto the present, remembering to correctly answer all the questions that were meant for me.
The rest of the session went better than planned because the little one somehow felt sorry for us and also because he really wanted to get out of that damned chair.
Baby D took the entire episode lightly, almost like a game and answered each and every one of the teacher's questions promptly. Yes! I was definitely a proud mummy at that very moment, and also because I revelled at the idea that Baby D had an abundance of my genes — clearly!
All this while, my other daughter, a pre-teen, but I'll still call her Baby S, did her class over Google Classroom, carried out music sessions on Google Meet, submitted exam papers on Google Docs and watched YouTube, all at the same time.
Beats me, how this generation does it!
Photo: Sazzad Ibne Sayed
Model: Dayyan, Rania, Anaya