"Street Oven" Pizzas for a steal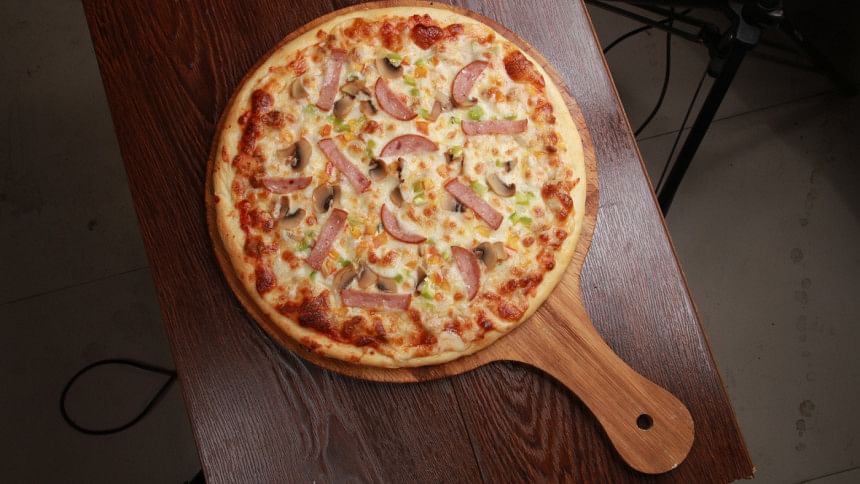 The best thing about meeting up with friends on a monthly basis, say for a movie night marathon or even a simple catch up, has to undoubtedly be the food consumed, in between pulling each-others' leg or berating the other one for never showing up on time.
Whilst the choice of food can be selected from a range of cuisines, nothing beats a good old classic pizza. This week, we took a look at Street Oven, which within less than a year's time, has already opened up five branches, covering Bashundhara DOHS to Bailey Road. 
Samira Tarim, who aside from being one of the owners, also looks after the marketing side of Street Oven, said, "My husband really was the brains behind the inception of Street Oven. He wanted to make pizza affordable for everyone."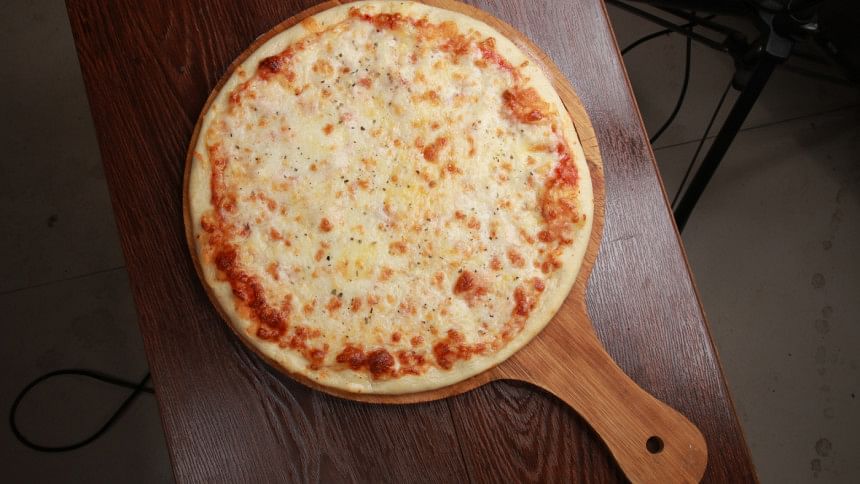 When asked about how it all began, Tarim said, "We started off with a cart in the alley beside Rangs KB Square in Dhanmondi."
With extensive research done into developing the menu, perseverance, diligence and an uncompromising focus to use the best quality of ingredients in the market, Tarim said that the task didn't come without its challenges and that at the end, it all came down to hard work and how much customers loved and raved about the pizzas at such attractive prices.
"Neither my husband nor I are food experts, but we definitely are foodies at heart. It was integral for us to offer good pizza at a more than reasonable price," she said.
So, what sets this eatery apart, amongst the plentiful of pizza joints to pick from? If it isn't the mouth-watering flavours of the eight pizzas that the menu has to offer, then it surely has to be the price. Each pizza comes in three sizes, 'F, M, P' (family, medium, pan) with starting prices as low as Tk 130, Tk 240 and Tk 380 respectively. One of the most popular pizzas on the menu is the "Creamy Melt," which although is available in only two sizes – 'F' and 'M,' is priced at Tk 570 and Tk 370, accordingly, and is worth more than you pay for. This pizza is loaded with all the goodness of mozzarella, parmesan and cheddar cheese, in addition to being topped off with smoked chicken, sweetcorn, capsicum and tomato.
Other favourites include their Barbecue, Americana and Beef supreme. They also offer wraps, shawarmas, wedges, and fries. 
It comes as no shocker that the immediate conclusion that most would jump to, is that for such prices, quality, portions or flavours would be subpar.
Wrong again!
Although it was not easy for the owners to tackle the obstacle, their family size pizza is 12 inches, with the most expensive one priced at Tk 590 only.
Every pizza undoubtedly comes with its own unique taste which blends beautifully with the cheese used. It is the perfect harmony between cheesy goodness and flavours, that doesn't make you feel an ounce of guilt for the calories consumed or the money spent.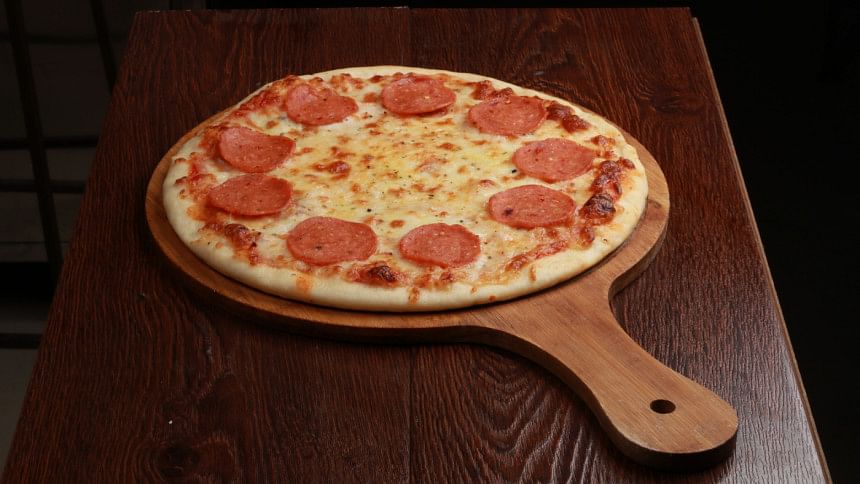 Photo courtesy: Street Oven
The five existing branches are found in Bashundhara DOHS, Bailey Road, Mirpur DOHS and Dhanmondi (Ground Floor of Rangs KB Square Building and Shimanto Shombhar), in addition to being available on all food delivery services—Pathao, Sohoj, Uber Eats, Hungrynaki, and Food Panda.