Dishing it platter style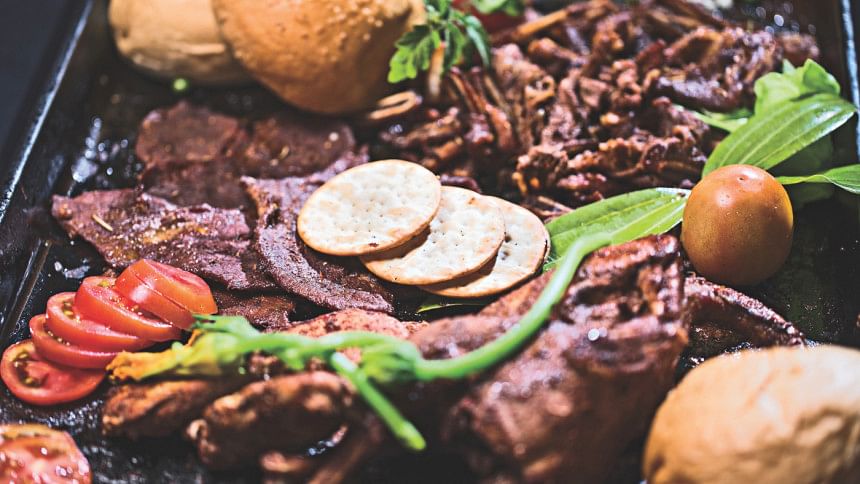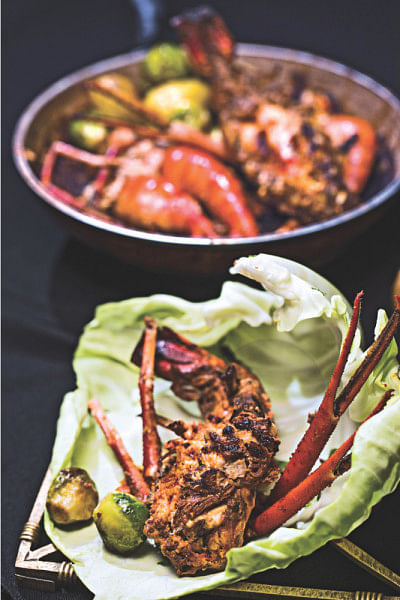 If food is at the heart of all celebrations, then what better way to do so then with a platter style buffet feast?
From the conventional, cheese, cold meat cuts to salads, spruce up and save time with a platter version of a buffet style feast. Still unconvinced? Well, this sort of feasting not only completely eliminates the hassle of having to serve food to your guests, but also significantly reduces the number of runs the host needs to make from the kitchen to the food station.
With the temperatures cooling down and calls of grilling season ahead, here are some of the must try recipes for your next platter style buffet get together.
COLD CUTS AND CHEESE
Ingredients
Rosemary sprigs
½ cup of banana peppers
¼ cup each of assorted cured meats, such as salami, prosciutto, and mortadella
Assorted cheeses, such as Parmigiano-Reggiano in bite-size chunks, and bocconcini
14g marinated olives
Marinated vegetables, such as onions, or peppers
Method
Take a large circular platter and line the edge with the rosemary sprigs. Place the peppers on a side inside the sprigs and then arrange the meats, cheeses, vegetables and olives as you please.
FRESH FRUIT BOARD WITH RICOTTA, GRANOLA, AND HONEY
Ingredients
3 cups plain Greek yoghurt
2 cups ricotta cheese
2/3 cup wildflower honey (or, regular honey)
3 cups honey granola
10 cups assorted berries and sliced fruit (use seasonal fruits)
Method
Wash all fruits properly and cut the whole ones into slices. Place them on a large board so that guests can pick from the assortment as it pleases them.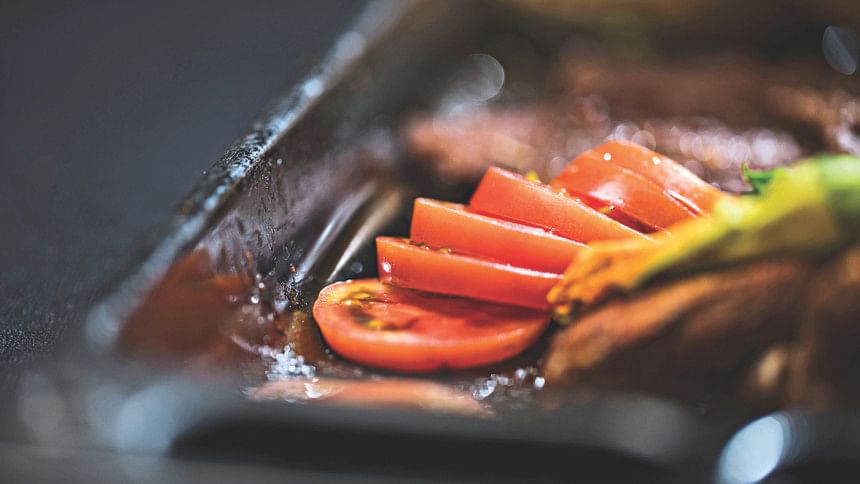 In a separate large bowl, combine the yoghurt and ricotta. Take out three separate bowls in different sizes to pour out the mixture, for the granola and honey. Guests can pair their fruit bowls with any three of the options available.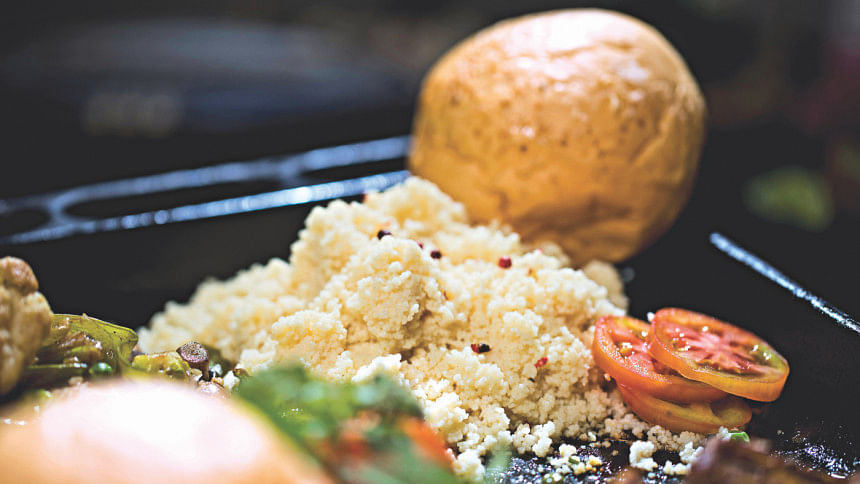 GRILLED MEAT-VEGETABLE PLATTER
Ingredients
24 small white potatoes (roughly 900g)
1/3 cup of olive oil
2 zucchinis, cut into ½-inch thick discs
2 red onions, quartered
1 bunch asparagus, trimmed
1 kg chicken breasts, bone and skin less
500g beef tenderloin
Salt for seasoning
250ml of BBQ Sauce (of your choice)
8 wooden skewers, soaked in water
Method
Boil the potatoes in a large saucepan for about 10 to 12 minutes, until just tender and not fully cooked through.
Preheat barbecue to medium.
Season the vegetables and meat separately with oil and salt.
After the grill has been heated up for 15 to 20 minutes, cook the chicken and the beef tenderloins. Make sure to coat the meat with BBQ sauce towards the end of cooking. Make sure the meat is completely cooked through before removing from heat. Allow the meat to rest in a parchment lined plate for 10 minutes before serving.
While the meat rests, skewer the potatoes and vegetables and cook for 6-8 minutes, turning over and basting the sides with the bbq sauce, until they thoroughly cooked, and charred on the outside.
Cut the chicken and beef tenderloins and arrange them on a large serving platter with the grilled veggies and serve!
Tips
Use two different barbecue sauces for the meat and vegetables to bring in variation in flavour.