In cheese we trust!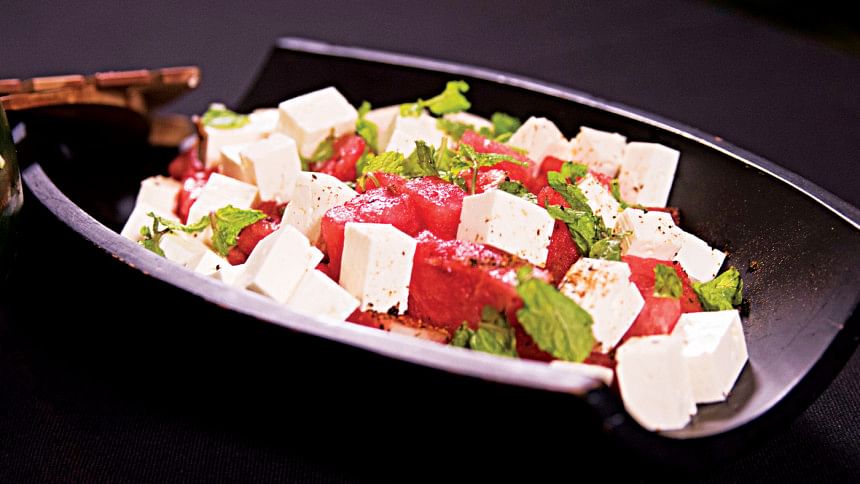 The block of dairy goodness known as cheese is a delight in every way for the foodie. Sliced, shredded, melted or just nibbled on its own; there is no end to the possible combinations of enjoying cheese. However, there comes a time when you just need to take the guesswork out of the equation for a no-fail, well-rounded dish of cheesy comfort. And at times, it's easier to go with the flow of tastes, smells, and textures.
CHEESE PLATTERS FOR ALL
One of the easiest ways to enjoy a variety of cheese with an equal variety of accompaniments is the cheese platter. However, the best platters take textures and flavours into account to create a unique experience. Nuts, savoury crackers, seasonal fresh fruits and berries (or their dried versions) are all easy pickings, but it's the cheese that matters the most. Locally made Dhaka poneer can easily be given a place on the cheese board, right alongside imported Swiss cheese and gouda. Grilled vegetables, grapes, apple slices are fail-safe pairings for any cheese — from strong flavourful Camembert to crumbly feta.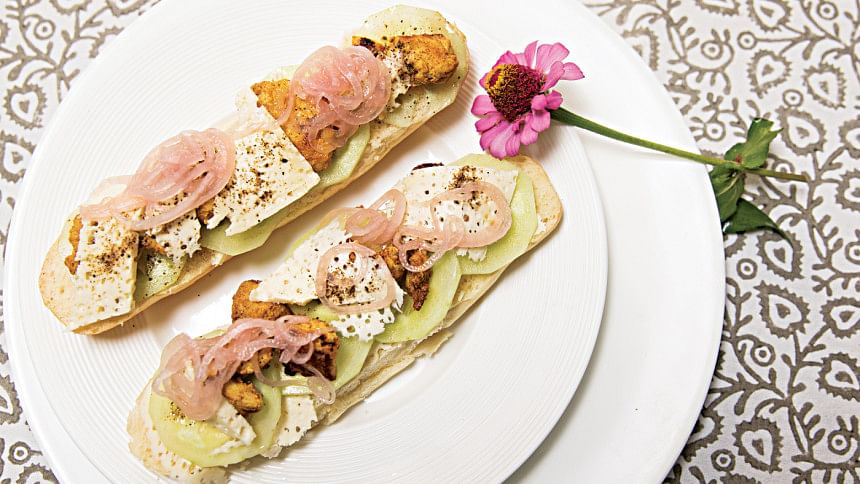 TEXTURE MEETS TASTE
It may seem like the best choice based on intuition that hard cheese pairs well with soft accompaniments like pesto, chutney or jams, and soft cheese is complemented by crunchy things like nuts, crackers and grilled vegetables and the likes. At the same time, acidic elements like tomatoes, lemons, and olives can balance out the overpowering smells of cheeses like Camembert.
 It may come as a surprise, but hard cheeses go equally well with hard textures that crunch, such as a nut brittle or caramel toasted corn. At the same time, soft textures like fruit purees and pesto can also complement soft cheese variants.
BEYOND BREAD, CRACKERS AND NUTS
Chocolate, often aptly termed the food of the Gods, also happens to be a winning combination with cheese. Of course, not all chocolates will go with all type of cheese.
Firm cheese, mainly hailing from the Gruyère family are best accompanied by dark chocolate, preferably with cacao content of 70 percent and above. For an added crunch, a handful of cashews is a definite win! If you happen to get your hand on blue cheese, dark chocolate with orange is just the right pick. As for cheese like Parmesan, mozzarella, manchego, American cheddar, they can all benefit from a hazelnut infused dark chocolate — either as solid chocolate or poured over the cheese in its melted form. Even available chocolate hazelnut spreads can work out well.
THE RULE OF NO RULES
The true beauty of enjoying cheese lies in its ability to not being bound to any particular 'rule' of pairing and consuming. There are tons of accompaniment suggestions that contradict each other and it is easy to get overwhelmed. Taste palates vary widely and can change without any visible signs. Some shudder at the thought of having sliced pickled okra with blue cheese, or having honey roasted baby potatoes with a hard cheese might seem a bit much, but ultimately, it's all about balancing the taste. Before giving any cheese and food pairing a try, the first step begins with accepting the fact that no one knows if a combination will work unless it's tried out!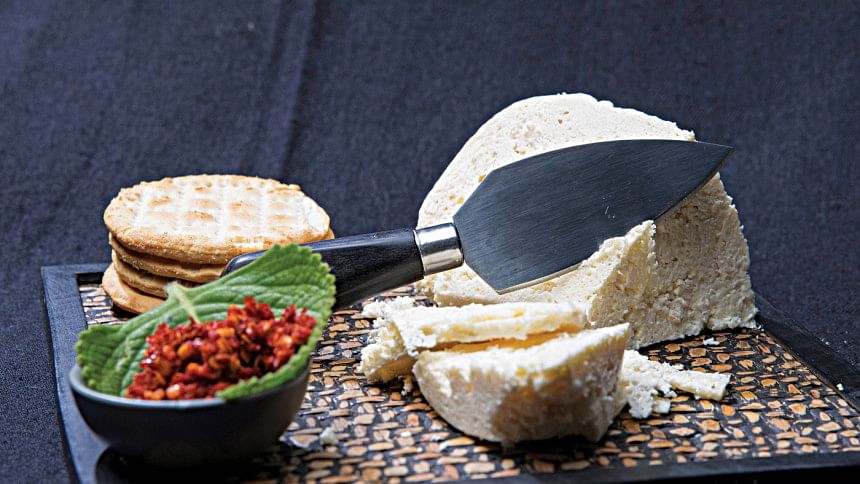 Photo: Ls Archive/ Sazzad Ibne Sayed