Recipe collecting through the ages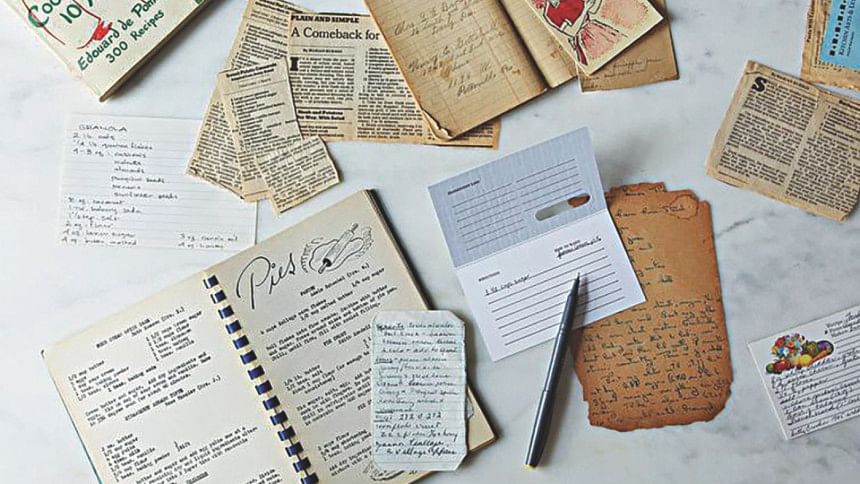 Growing up, you have probably seen your mother resort to a special drawer that is only opened before special occasions or when you had guests over. Occasionally, you would see her stuff pieces of newspaper cuttings, or even take a journal out every time there was a cooking show on TV.
Years later, when you open the drawer just out of curiosity, you watch in amusement as a huge stack of dusty old newspaper cuttings and multiple journals fall onto the floor. Upon closer inspection, you see that they are all cooking recipes, whether cut out from magazines that are decades old, or carefully handwritten on crumpled pieces on paper.
Recipe hoarding —as the phenomenon is called — is nothing new in a Bengali household. In fact, that is how the culinary secrets have been passed from generation to generation. That is also how your mother is an excellent cook. It's not only years of practice, but also years of searching, collecting and preserving the best recipes found.
"My mother had a huge collection of recipes and every weekend, she would try one of the dishes out. Not all of them would turn out well though, but that never stopped her from trying a different one the following week. The good ones would then be presented at family parties. The other relatives could never quite know what mom's secret was!" said Ridwana, who works at a corporate firm.
While magazines, books and TV shows were the only medium for collecting recipes even a few years ago, the technological revolution has brought with it new mediums that are far more efficient and vast in terms of content.
You now have an array of exotic salads, mouthwatering cheesecakes and delicious steaks to master as well. Whether you are an amateur trying to make simple dishes or an aspiring enthusiast following world-class chefs, there is now plenty of content thanks to YouTube channels, Pinterest and food blogs. 
"I have my mother's tendency to hoard recipes, but instead of newspapers, my search is limited to boards on Pinterest. I've always enjoyed Mediterranean cuisine, and I've even tried making them once in a while. What's so great about these sites is that not only do they give you detailed descriptions on how to make things but also give tips on presentation," Ridwana explains.
With cookbooks from masterchefs and various YouTube channels, finding recipes from Western cuisine or even Indian cuisine is rather easy. For Bengali food, the number of such channels are quite limited. However, there are a few that can get you started on your cooking journey!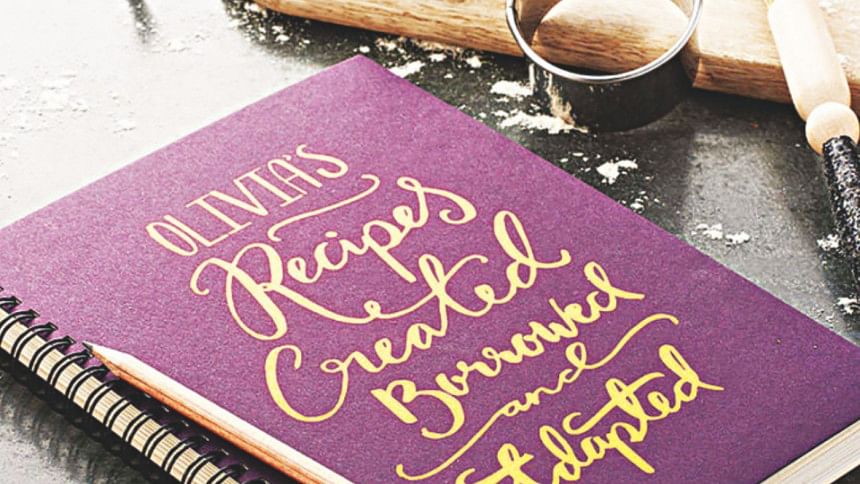 BANGLAR RANNAGHOR
With over thirty thousand subscribers on YouTube and 1.1 million likes on Facebook, Banglar Rannaghor is the ultimate go-to place for every beginner cooking enthusiast. The mouth-watering recipes simply presented in videos that are only about 2-3 minutes long are sure to get you running to the kitchen immediately!
From basic everyday necessities such as cabbage fries and parathas to more complicated Bengali delicacies, they have it all.
Whether you are a housewife searching for a quick traditional dessert for your house-party or a struggling student trying to cook khichuri for the first time, this is the channel to go to, especially if you are short on time.
Once you start the video, the soothing background music, along with the aesthetic cinematography, will make it really easy to focus on the relatively simple steps.
Ideal for those who find cooking too daunting, the channel covers chicken recipes, beef recipes, fish recipes and even traditional pithas and mishtis!
www.youtube.com/channel/UCcf99XTO-KPPAGs03HcNXdA
COOKING STUDIO BY UMME
For those of you who prefer a personal touch to cooking, Cooking Studio by Umme is the channel for you! With over 400,000 subscribers, this channel not only covers a variety of content but also explains the reason behind each step, at times even suggesting alternative methods of cooking the same dish. Ideal for those with a bit more experience in the kitchen, Cooking Studio by Umme will help you try out more complex recipes.
From making baby food like Cerelac from scratch to vibrant patishapta pithas, this channel will definitely help you hone your cooking skills.
The videos are about 8-12 minutes long and can be on kebabs, Bengali street food or even Bengali wedding food! Yes, almost anything Bengali you can think of, this channel has you covered!
www.youtube.com/channel/UCYtF9WkDFA6kEeyulEh3Ynw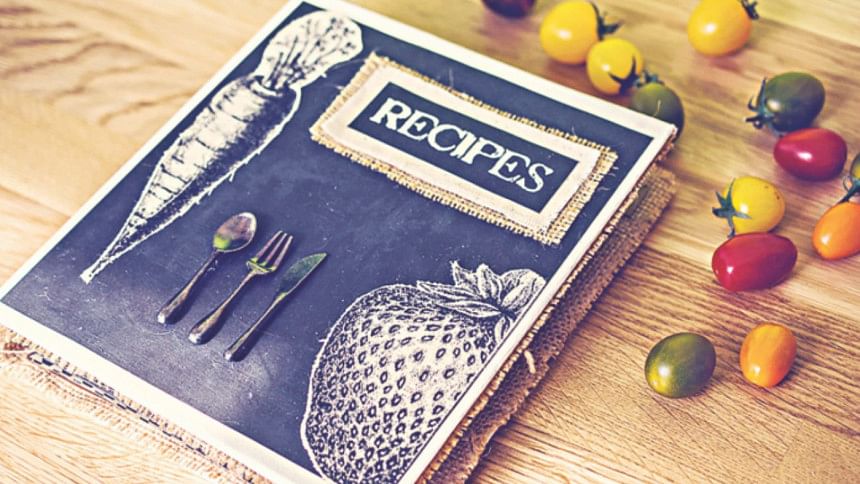 SPICE BANGLA
Although their food journey is only nine months old, Spice Bangla already has a growing fan base with over 100,000 subscribers. From yummy pickles to traditional biryanis, the channel not only focuses on just Bangla food, but also covers continental delicacies including Indo-Chinese cuisine, fast food and so on. You can count on Spice Bangla to come up with unique food ideas that can rock your house parties.
Whether it is a Spanish leche frita or a homemade cappuccino, Spice Bangla is definitely a step forward in your culinary journey. The videos, which are about 7-12 minutes in duration, are intricately detailed with instructions, thus making it easier for even beginners to try them out.
www.youtube.com/channel/UC2FrqldzfmxVaOzOqSqIZYg
Photo: Collected