NeoFarmers Delivering the next generation of natural products
Try to visualise your morning with a protein powder shake and toast with peanut butter. If these all came from a source that delivered with the best quality, your day is already better than most people around you! Yet, reality is a far cry.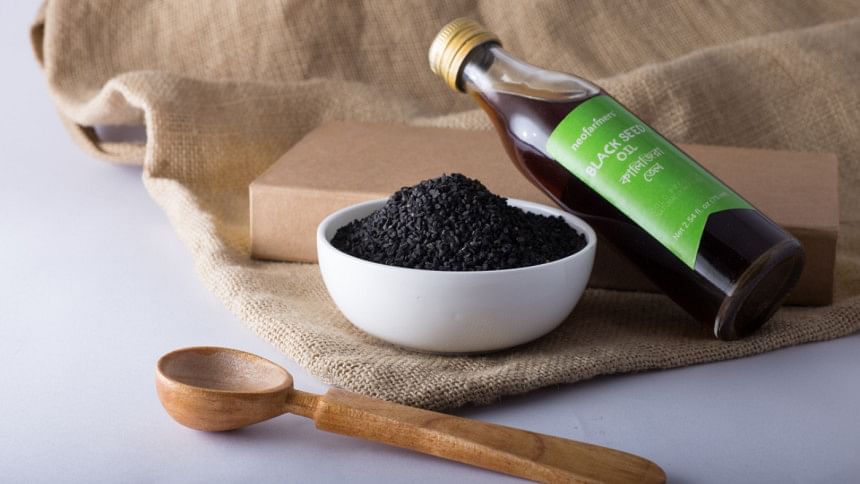 Everyday essentials are faced with challenges like never before – food and daily use products are filled with harmful chemicals and compounds which should not come in contact with the human body.
It's not just the end products that reach our kitchens and tables, rather it is the entire chain of production that is faced with this problem of contamination, whether intentional or unintentional. While there have been several ventures out here in Bangladesh to tackle this, NeoFarmers happens to be one that has a carved its own presence with delivering daily necessities with honest packaging.
Putting together the growing demand for kitchen essentials via online shopping and home delivery, NeoFarmers was launched in mid-2017 through Facebook with the tagline – "Naturally Grown, Honestly Packed."
It was in a much smaller scale than the one which is more familiar to the customers of now. In the beginning, items like Bini Turmeric powder was kept in the virtual shelf, to give interested consumers a taste of what naturally grown high quality produces can be like, as well as almost vanished food products like Binni rice from the Bandarban region.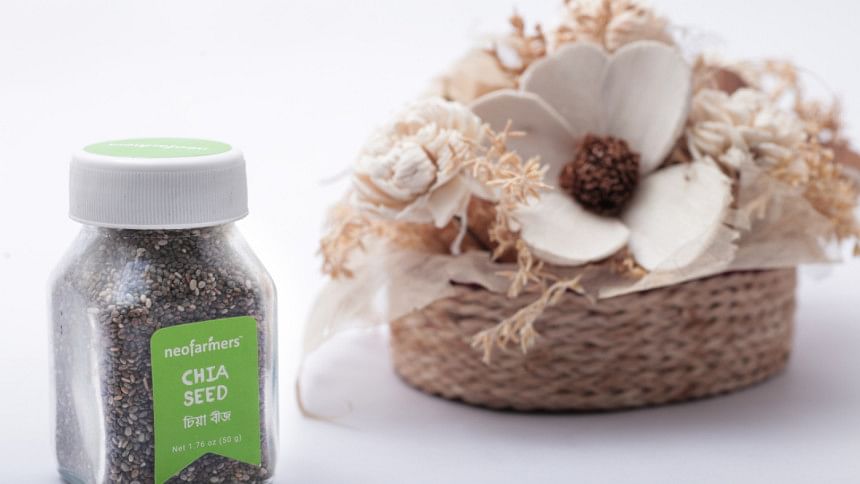 Currently, the list of products has grown well over sixty, with more soon to be added. From honey to nuts and powdered spices, you can expect everyday kitchen essentials from them, all packed in glass containers or paper packets. The offered oils, like onion oil, hibiscus oil as well as the coconut and neem oil, are packed glass bottles with suggested use.
NeoFarmers' latest milestone is reaching 6,500 individual customers this year, and it is growing! Of course, this is not where they are stopping. As they have received orders from other urban places, to reduce the cost of delivery, hubs on particular places can reduce the delivery cost. With this in mind, they have opened a delivery hub in Chattogram and looking towards other major places like Sylhet and Khulna.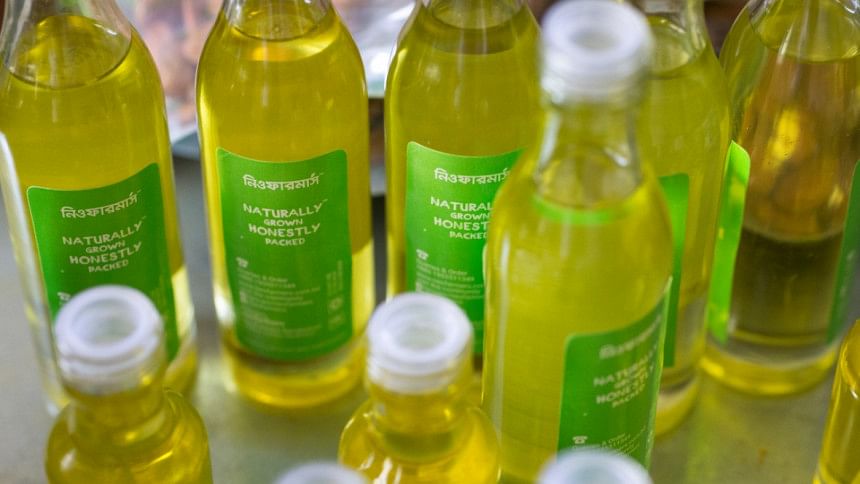 While it may look like a modern day online venture, NeoFarmers is looking to reintroduce customers to actual natural products.  In the words of Tamzid Siddiq Spondon, Managing Director and Co-founder, NeoFarmers Bangladesh Ltd.,  "…as in what it tastes like, feels like, and what it looks like."
Spondon highlights this with examples of some of their own products. A peanut butter spread may have some oil over it when kept in a jar and it is a natural process since no hydrogenated vegetable oil is mixed in it. Pure coconut oil may have residue from the coconut and it is perfectly alright.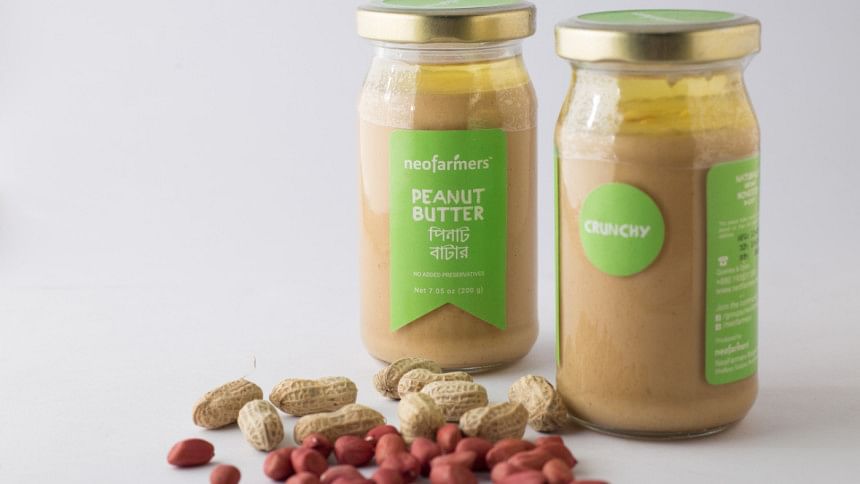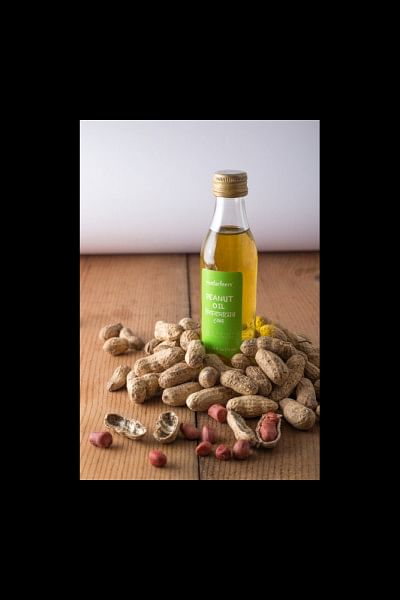 He further adds that even properly packed rice may have an unsavoury little bug or two after opening, because the rice is not treated with chemical compounds during storage. At NeoFarmers, since everything is stored naturally, the shelf-life is less than commercially available products. That also means output is limited in quantity to maintain overall quality. However, this is seen as a challenge to tackle instead of an obstacle to get through.
With plans to reach the super shops around Dhaka, NeoFarmers is looking to build a solid base first.
With the launch of their website, Neofarmers is able to showcase their products better. The website lists products and clearly marks which products are sold out or a current a favourite amongst buyers. Typical payment options are available with next day delivery. Special care is given to packaging, especially for glass bottles. One of the biggest highlights lies in their refund policy. It is one of a kind and best stated in their own words — "If you have any reservation with our products, even if you have unpacked or have already used it, let us know to give back and get refund."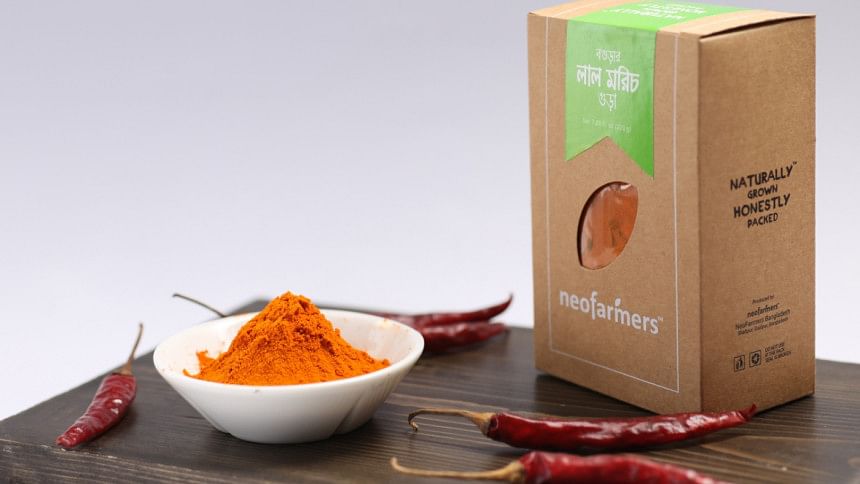 Not only does it respect the customer, it also shows confidence in maintaining the quality of their products.
As a modern-day venture with a vision, NeoFarmers looks to not just offer pure food, and they want to encourage the purity of lifestyle for everyone.
Special thanks to Tamzid Siddiq Spondon, Managing Director and Co-founder, NeoFarmers Bangladesh Ltd.
Photo: NeoFarmers Bangladesh
To shop, visit www.neofarmers.com.bd; To stay updated, check out www.facebook.com/neofarmers