Spring-Summer 2015 trends: flowers, denim and military style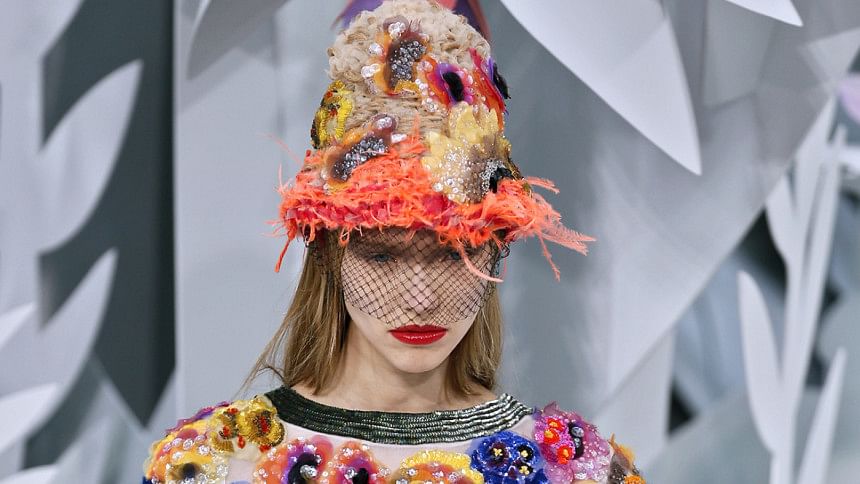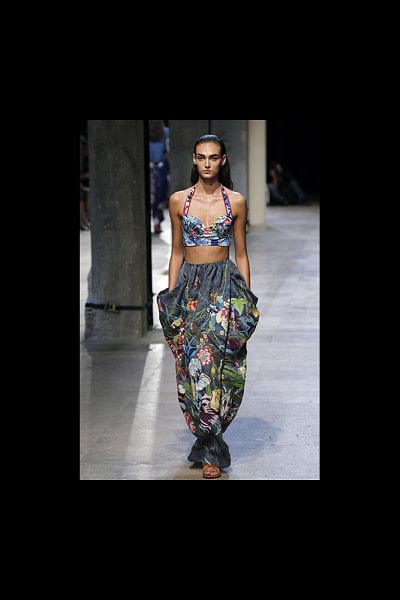 Last September's runway shows revealed the trends of Spring-Summer 2015, including denim; military-inspired prints, colors and tailoring; and flowers galore in embroidery, prints and 3D details.
Flower power
Though not quite as pervasive as they were last year, flowers are still hard to miss in the spring-summer 2015 women's collections, and they come in all shapes and sizes this season. Floral motifs were seen at Christian Dior, as usual, but also at Chanel in vibrant watercolor prints and at Manish Arora in pink motifs and appliqués. The showy oversized prints of 2014 have given way to more discreet florals this year, seen mainly in prints and delicate embroidery.
One exception was seen during the haute couture shows in January, when Alexis Mabille unveiled a series of pieces adorned with gigantic flowers, including a black kimono accented with oversized poppies.
Denim forever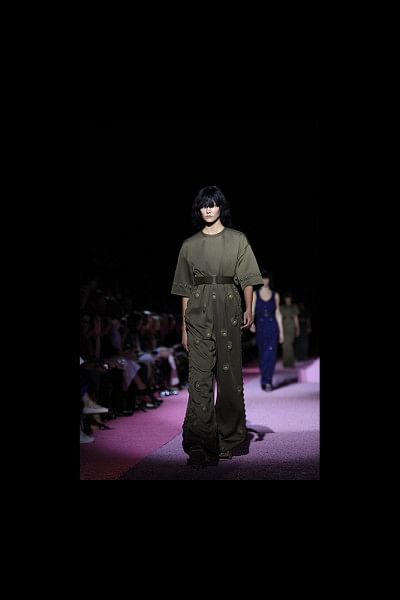 Always in style, denim is exceptionally hot this season. Whether dyed, ripped, raw, stonewashed or printed, the fabric can be found in almost all of the latest ready-to-wear collections.
Aside from traditional jeans, designers have concocted pantsuits, skirts, dresses, culottes, pants, shorts, trench coats, shirts and jackets from the famous fabric. Some brands chose to combine denim with high-end materials for an elegant result (lace and denim at Leonard), while others chose a more casual patchwork approach (Tommy Hilfiger).
Military inspiration
Seen at all of the leading fashion houses during September's fashion weeks, the military style trend revolves around baggy tailoring and uniform-inspired colors and details.
Army green and navy blue were all over the runways in Paris and New York. The trend was perhaps most visible at Marc Jacobs, where gold buttons adorned loose-fitting pants and jackets, and cargo pockets lent a military feel to short dresses. Ralph Lauren also exemplified the trend, namely through shirts and pants with cargo pockets, which combined elegance with military-inspired practicality.