First Car Free Friday of 2019
September 22, has been observed as ' World Car Free Day in Bangladesh for quite some time. In continuation of the events, first Fridays of every month are special because they are observed as 'Private Car Free Manik Mia Avenue'.
The event was organised by Surf Excel, Dhaka Transport Coordination Authority (DTCA), and Dhaka Metropolitan Police (DMP).
On 4 January, two hundred metres of Manik Mia Avenue Road was closed for traffic, between 8 AM to 11 AM with the perfect backdrop of the National Parliament Building. 
The monthly event aims to reduce traffic congestion, and carbon emission and its footprint left by daily commute of private cars and public transportation. It strengthens the community feeling, as everyone gathers under an umbrella — a common cause, every Friday to contribute to the wellness of our environment; our health.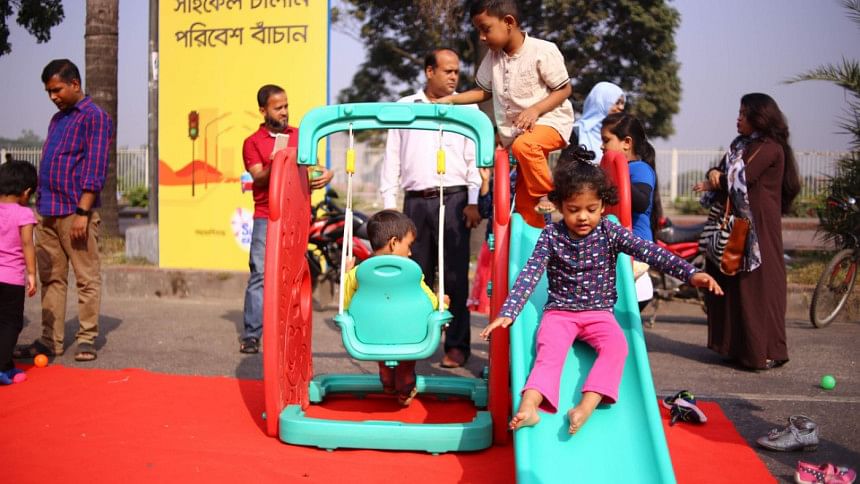 Surf Excel, DTCA and DMP, through the Car Free Day, works together to guarantee that the future generation will learn values of taking care of our roads and environment.
The 200-metre play zone for the Car Free Day participants include numerous activities like painting, life-sized chess boards, badminton, and basketball. The organisers provided the sports equipment to the children.
For toddlers, there was a playpen, seesaws, playground rocking horses and slides that the children really enjoyed. A small section was set aside for classical dance performances.
While the Private Car Free Manik Mia Avenue even had a specific age group in mind, people of all ages takes part in physical exercises, and there are women who take the pleasure of riding their bicycles on a free road.
The event gave families a chance to spend a morning together, busy with outdoor activities. The Car Free Friday event also gave children a chance to make new friends.
Needless to say, it was an incredible way to start the first Friday of the year.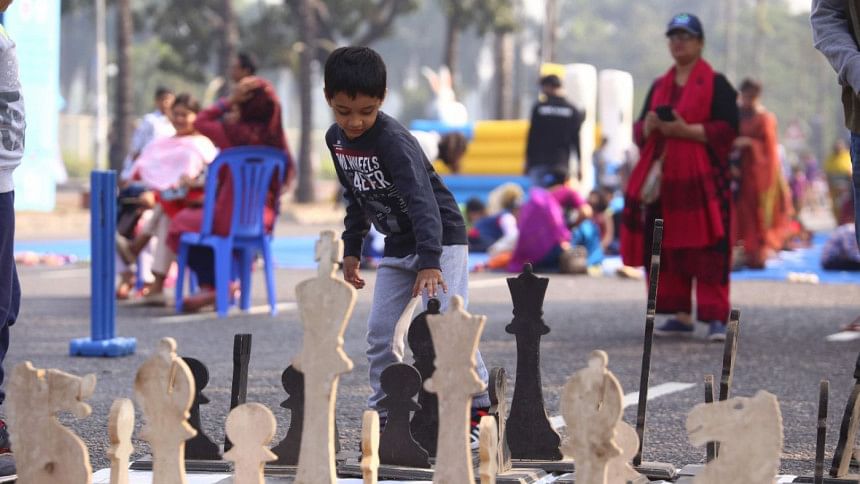 Photo:  Surf Excel/Unilever Bangladesh Ltd