The versatile palm juice
Palm juice or "taal er rosh" is the sweet sap extracted from the fruit of palm trees during summer. This is a symbolic and well-known food in Bengal. It contains vitamin A, B, C and the elements zinc, calcium, potassium, and iron. It also contains antioxidants.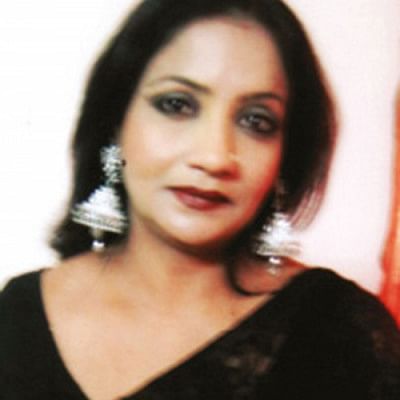 How to extract the palm pulp —
Peel the fruit, separate the seeds (there are usually three segments) and cut off the fibre with a pair of scissors. Just rub the fibre over colander holes until the pulp passes through. Now pass the pulp through a sieve. The juice is ready to use.
TAAL ER ROSHER BORA
Ingredients
1 cup palm pulp
1 cup rice flour
½ cup mashkalai dal
¼ cup sugar
Pinch of salt
For the syrup —
1 cup sugar
1 cup water
2 cardamom pods
Method
Soak mashkalai dal in water for 4-5 hours. Then drain the water completely. Grind it in a mixer as a smooth batter. Pour the batter in a bowl, add palm pulp, rice flour sugar and salt. Mix it properly until its airy and nicely fluffed up. This really helps to make them soft and light inside, and crispy outside.
Meanwhile, prepare a single-thread consistency sugar syrup. Boil sugar and water. Once the sugar dissolves and it comes to a boil, let simmer for around 15-20 minutes. Add the cardamom pods. Heat oil in a pan. Take a spoonful of batter and drop it in the oil and deep fry them. Strain the excess oil on a tissue paper and soak them in the syrup for about 5 minutes.
ICE APPLE SHARBAT (TAAL ER SASH ER SHARBAT)
Ingredients
5 ice apple/palm shell (taal er shash)
2 tbsp sugar
2 glasses coconut water
1 glass water
Method
Peel the ice apples carefully, cut them into small cubes. Keep the juice in a glass. Take a jug. Add water, coconut water, ice apple juice and sugar. Stir well until sugar dissolves. Now add the ice apple cubes, stir and sharbat is ready to serve.
PALM FRUIT PAN CAKE
Ingredients
1 cup palm pulp
1½ cup rice flour
¼ cup sugar or as per your taste
½ cup milk
3 tbsp ghee
Pinch of salt
Method
In a bowl, add rice flour, palm pulp, sugar, milk, and salt. Whisk to a smooth batter. Set aside for 15 minutes. Meanwhile, heat a large cast iron or non-stick skillet over medium high heat. Add 1 teaspoon of ghee to the pan and swirl to coat. Add 2 tablespoon portions of the batter to the pan, cook on the first side until bubbles appear on the surface, the edges begin to look dry, and the bottoms are golden brown. Flip the pancakes and cook for 2 minutes. Repeat using more ghee and cook the remaining batter.
PALM LADDU
Ingredients
2 cups scraped fresh coconut
2 cups palm pulp
1½ cup dry roasted press rice powder
2 cups sugar
½ cup mixed nut
2 tbsp palm oil
Method
Heat palm oil in a non-stick pan. Add scraped coconut, palm pulp, and sugar and cook for 10 minutes. When the water dries up, add 1 cup pressed rice powder and condensed milk to it. Mix well and cook until it turns sticky and you can make 'laddu' from the mixture. Now add mixed nuts and turn off the heat. Mix continuously for 2-3 minutes. Transfer the prepared mixture in a bowl and set aside to cool. Divide the prepared mixture into equal portions shape them into 'laddus'. Coat the 'laddus' in remaining roasted, press-rice powder. Store or serve.
TAAL ER KHEER
Ingredients
2 cups palm pulp
1 cup sugar
1 cup grated coconut
1 litre milk
Method
Heat milk in a heavy bottomed pan on low flame. Keep stirring continuously to prevent the milk from burning at the bottom. When the milk thickens add the palm pulp and sugar. Stir steadily and add coconut. Cook for 1 hour and stir continuously. Now the mixture should thicken and the distinct and flavourful smell of palm should be released. Pour the 'kheer' on a serving dish. Cool in a freezer and serve.
Photo: LS Archive/Sazzad Ibne Sayed