Daycation at Kaalmegha Country Club & Resort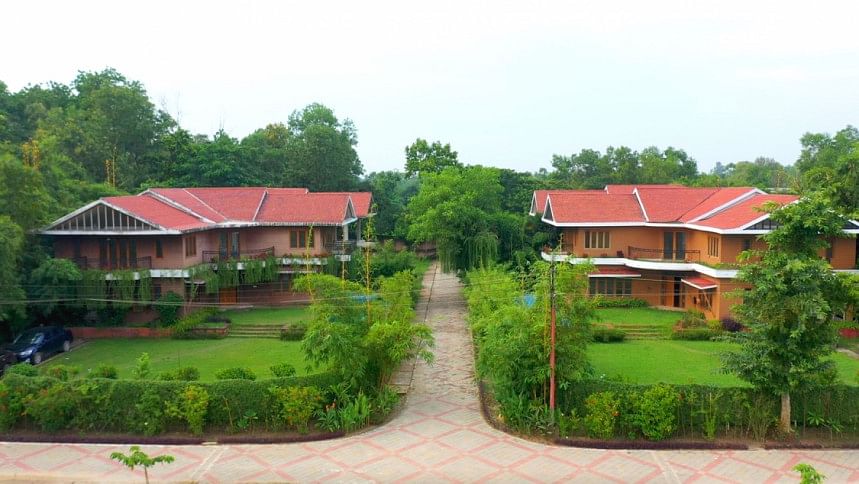 The Dhakaites out there who have been grinding hard at the office or at their side hustles tend to believe the only gateway they can have is outside the concrete jungle. Most of the time they are right. However, more than often cannot spare two nights in a week to travel out of town and spend measly few hours in a hotel or resort for a price of an entire day. Why not decompress at a getaway which is within your reach? Maybe in the outskirts of Dhaka only a few hours of drive away? Kaalmegha Country Club & Resort just might be the answer to your woes.
I took a day off, along with my friends, just to avoid getting burnt out from my gruelling schedule and hopped onto my car in the early hours of the morning. Zooming past the roads, on a weekend, I had only one thing in mind; enjoying my daycation. One can get in touch with nature in the heart of Kaalmegh forest, Gazipur; where unwinding and relaxation can be your only goal at Kaalmegha Country Club & Resort.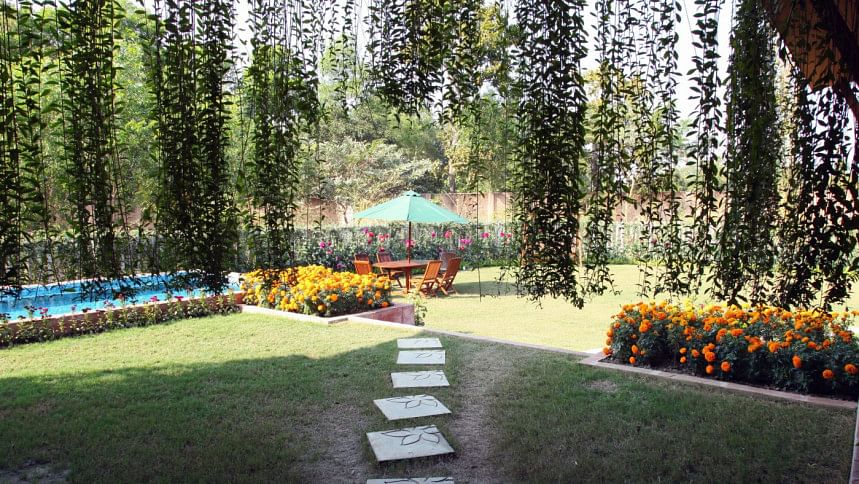 After reaching Zaina Bazar to the country road of Sakhipur, the greenery changed our mood and without even realising we went into a zen mode. Shortly after Zaina Bazar, we reached the gate of the resort.
As an initial impression, I felt like entering a bubble of fresh air shielding its inhabitants from the dust and noise pollution we live in the metro city every day. Kaalmegha Country Club and Resort, a unison between nature and modern architecture, was built in 2013-14 on 17 acres of land. We were pleasantly surprised and excited to see that each villa comes with an open-air Jacuzzi with a private swimming pool along with a large green lawn. The Kaalmegha team even entertain their guests with folk music performed by their baul team.
When we checked into our assigned villa the collaboration of raw nature and modern interior design incorporated together made us intrigued. The bespoke architecture of the 2013-14 Asia-Pacific Property Award-winning resort made the critique in us shy away.
The beautiful lake in the middle of the resort is another refreshing note. Guests can go boating or fishing in it! For the young and energetic people out there, the large playgrounds, long tennis courts, badminton courts, archery, and golf facilities are the places to be. And for the indoor sportsman, table tennis and carom board will be at your disposal inside the villas.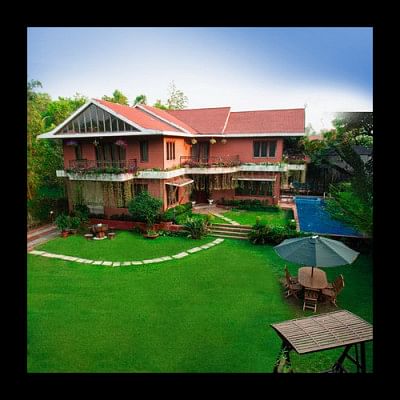 I, for one, was more interested in the bicycle ride. I was looking forward to enjoying the beautiful nature of the village or the Kaalmegha forest.
By the time we were done exploring the resort grounds, our stomachs began to growl. We ordered to our heart's content from their multi-cuisine menu. If that is not enough, they even arranged a live poolside BBQ on the private lawn of our villa.
Kaalmegha Country Club & Resort is a place you want to unwind and celebrate your precious times with your loved ones. With them holding the number 1 position on Tripadvisor, your time will not be wasted especially with their excellent hospitality.
Not only luxury but also tents and more indoor and outdoor adventurous activities are available here for you to enjoy and explore.
Each affordable villa can accommodate 9-16 people. Thanks to my group being bigger, our overall cost went lower. Not to mention they were uncompromising about privacy in the villa throughout the entire trip.
In short, Kaalmegha Country Club & Resort is a perfect place for those who want to spend a wonderful time away from the chaotic city in a rural environment near yet far from Dhaka.