7 amazing places to visit in Thailand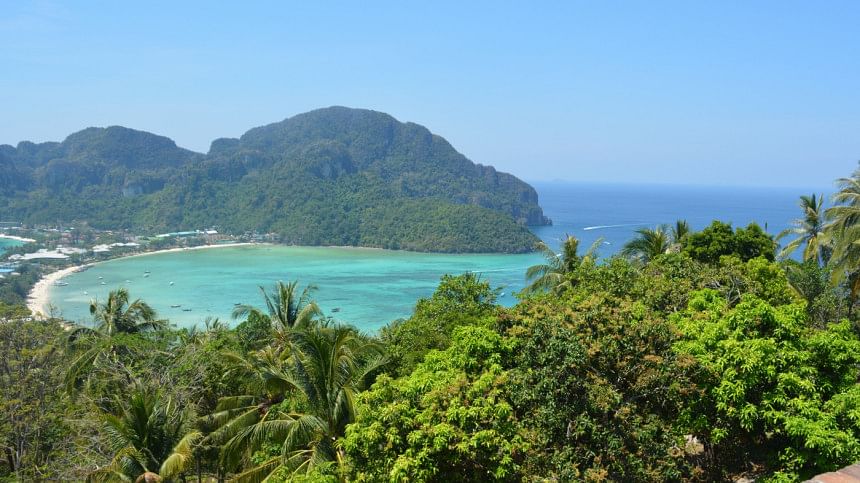 Thailand is definitely one of the most popular travel destinations in Southeast Asia. Travellers who visit the so-called "Land of Smiles" for the first time were overwhelmed by the incredible number of interesting attractions and all the amazing things you can find in Thailand.
Here are the top 7 places in Thailand that you should not miss if you are planning a trip soon. 
Phi Phi Island 
Phi Phi Island is a beautiful spot in Thailand, with limestone hills, turquoise lagoons, and the world-famous beach at Maya Bay.
There are two main islands — Phi Phi Leh and Phi Phi Don — and both have amazing scenery. Leh is completely uninhabited, while Don has hotels, restaurants, and more.
It's easy to visit the Phi Phi Islands on a day trip (by boat) from Phuket or Krabi, and that gives you enough time to see Maya Bay and the other main sights, or you can stay a few days on Phi Phi Don and do even more exploring.
Maya Bay
Maya Bay is part of Phi Phi Leh island, which is located in the Andaman Sea of Thailand, about 40 kilometres (25 miles) southeast of Phuket and about the same distance from Krabi.
The beach at Maya Bay is one of the most famous and photogenic places in Thailand, and it was the main reason for bringing tourism to Phi Phi Island. In fact, it's now one of the most famous white sand beaches in the world. The entire beach is surrounded by tall limestone cliffs. The water is clear turquoise, with baby sharks swimming around, and the sand white as snow. Everything about it looks perfect.
Sukhawadee Mansion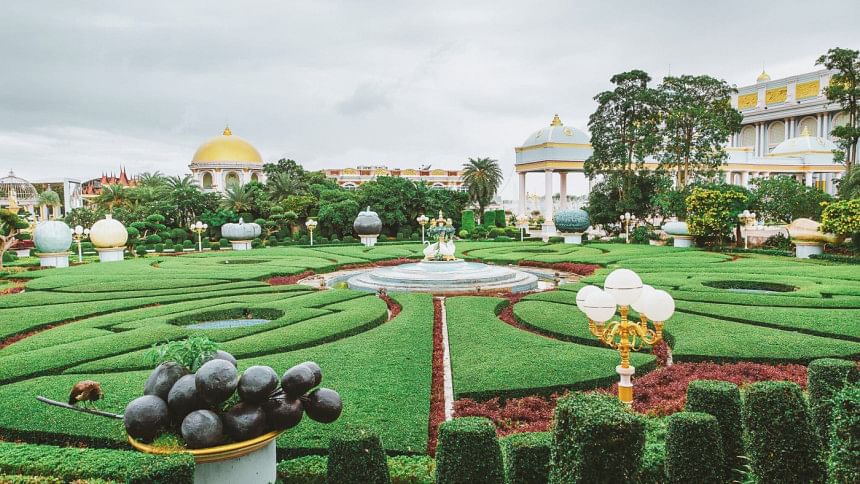 One of the best architectural specimens in Thailand, this beautiful mansion stretches across an area of 128,000 sq m and among the most popular tourist places. 
It is located on Sukhumvit Road in Pattaya.
Contrary to what the name implies, it is not a single building, but a castle consisting of several gorgeous blue and pink contemporary buildings. The castle was made during the economic crisis of 2000 to demonstrate the harmony and dignity of Thailand despite the rough phase. 
Lad Koh Viewpoint
Lad Koh Viewpoint is located Bo Put, Ko Samui District, Surat Thani and is slowly emerging as a tourist hotspot and over the last few years, it has become one of the most famous places to visit in Koh Samui. The vantage point offers the most spectacular views of the east coast of the island and turquoise waters of the sea. Photography enthusiasts and nature lovers will find their calling at Lad Koh. 
Patong Beach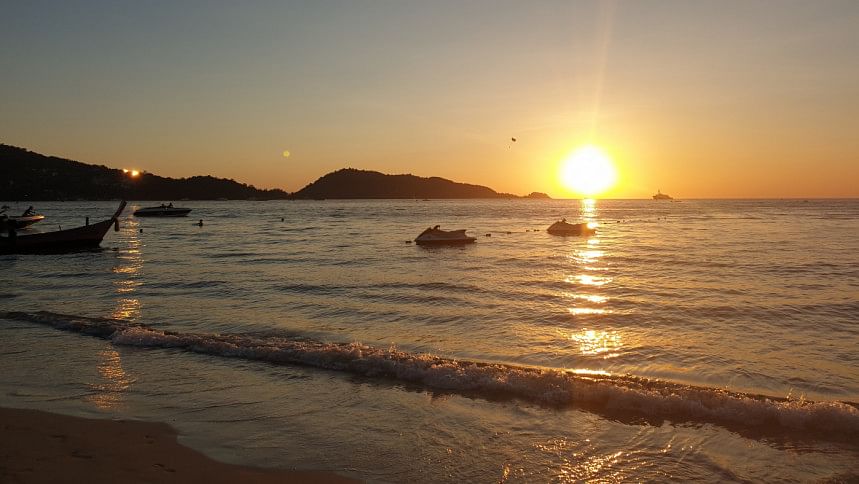 Patong is a big public beach surrounded by green hills, located in a bay on the western coast of Phuket. The resort, which is located on the beach, is considered the centre of entertainment in Phuket. Along the 4 km coastline, there is a lively autobahn that provides easy access to the beach. Fans of active entertainment on water and on land, noisy parties, dancing and adventures rush to Patong. It is better to go to another beach for those who prefer silence, broken only by the surf and the singing of birds, as well as families with children.
The Patong resort beach can be reached by taking a bus and any local transport in a short time.
Railay Beach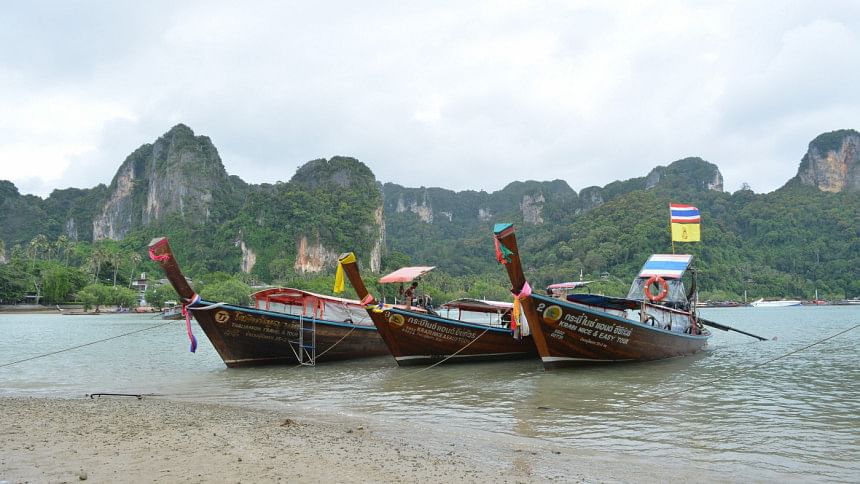 It's no secret Thailand boasts some of the most pristine beaches in the world. One lesser-known Thai destination and certainly one of the best unspoiled destinations that should top your Thai beach bucket list is beautiful Railay Beach.
Situated 11 km from Krabi Town in Southern Thailand, Railay Beach is a dreamy gem only accessible by boat. Although Railay is not an island, it sure does feel like one! The reason for this is that even though Railay Beach forms part of the mainland, it is surrounded by massive towering limestone mountains. Completely cutting it off from land access.
Wat Plai Laem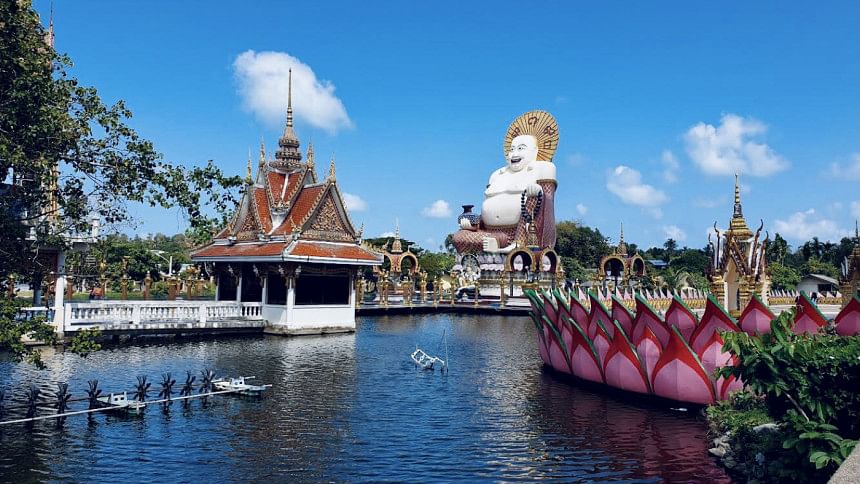 Wat Plai Laem is a Buddhist temple compound on Samui's northeast coast, which features a striking white, 18-armed image of Guanyin, the Goddess of Mercy and Compassion. Close to the Big Buddha temple, Wat Plai Laem offers visitors a view into Chinese-Thai beliefs as well as some elaborate Buddhist art and architecture.
Wat Plai Laem is located on the North Eastern tip of Koh Samui on road 4171 between Big Buddha beach and Choeng Mon beach. It is very close to Samui's airport and the Big Buddha of Wat Phra Yai.