How to jazz up your chocolate drink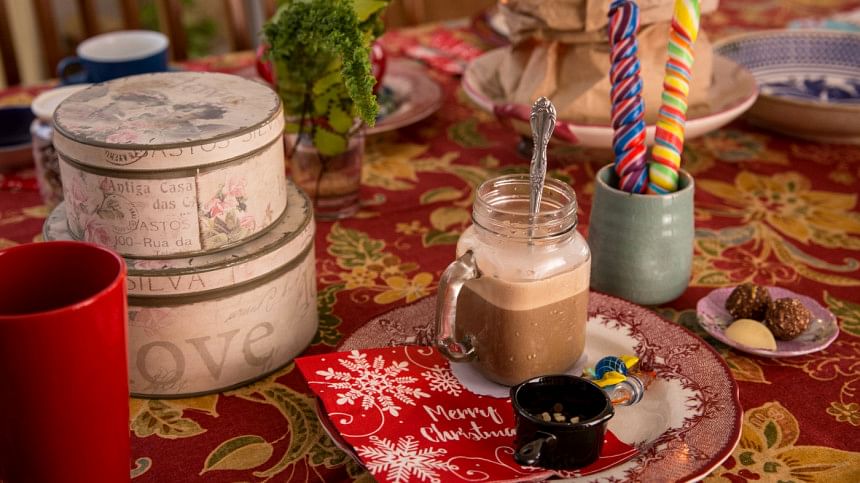 A piping hot mug of classic hot chocolate is the perfect, heart-warming drink for these cold days in the winter season. It's a classic and has plenty of room for experimentation to level up its taste. Of course, you can always go down the classic route of warming up some milk, adding in heavy cream (if you like it thick), chocolate, cocoa powder, and sugar, but you can jazz up the drink with different add-ins, making it more delicious and multidimensional.
Below, we show some ways in which you can upgrade your hot chocolate game.
The classics
You can never go wrong with classic add-ins: marshmallows and/or whipped cream. Just top off your drink with marshmallows and/or whipped cream to make it delicious while looking perfectly cute and festive. You can amp it up by toasting the marshmallows on top with a blow torch, melting them down to create marshmallow fluff, or using flavoured marshmallows.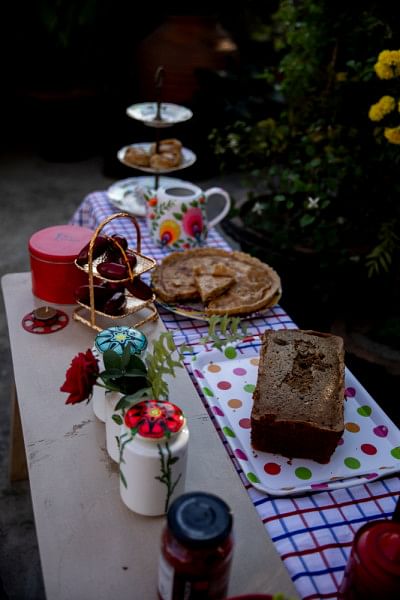 Breakfast spreads
Breakfast spreads, specifically chocolate-based spreads like Nutella can add both body and a great deal of chocolatey flavour to your hot chocolate. Nutella will also add in the hazelnut flavour, bringing in a nutty edge to the drink. But don't limit yourself to just chocolate spreads, use peanut butter, Lotus Biscoff spread, and other kinds of spreads to take your drink to another level.
Warm and spicy
Different spices can add a great depth of flavour and provide extra warmth to your chocolate drink, something so deeply craved in these cold winter days. Add a touch of chilli powder to make a wonderful cup of Mexican hot chocolate. Cinnamon and nutmeg pair amazingly with chocolate and make it toasty. You can also add in ginger, cardamom, and cumin. If you want your drink to taste like fall, then look no further than in pumpkin spice.
Sticky sweetness
If you have a bit of too much sweet tooth, a dash of caramel sauce in your hot chocolate will be heavenly. Just pour some caramel on top of the marshmallows and the drippings will add a rich flavour to the beverage. Other incredible options could be salted caramel, Dulce de leche, and butterscotch.
Flavoured extracts
To make your hot chocolate unique in flavour, do not shy away from using various flavoured extracts. In addition to being great for baking, these extracts can really take your beverage to a whole other level. Vanilla extract/paste/pods will serve to make your hot chocolate even more delicious with its perfect scent and flavour. Almond extract will add a nutty flavour to the drink, perfect for warming you up. You can add toasted nuts as a garnish to amp up the nuttiness. You can use peppermint extract to make the drink compatible with the Christmas theme. Other unorthodox choices could be raspberry, cherry, and strawberry extracts and syrups. You can also add orange zest and orange extract to add a citrusy note to the chocolate flavour profile.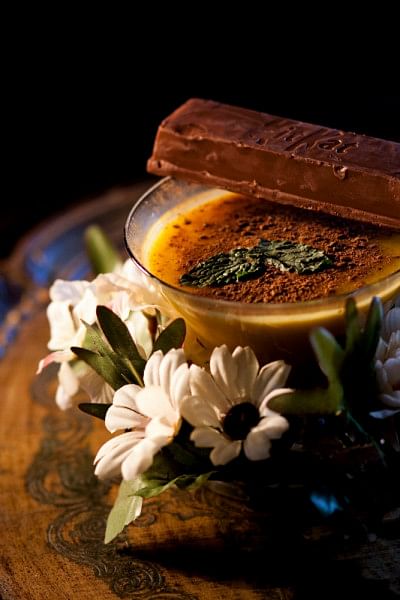 Coffee
Coffee is very well known to awaken the flavour of cocoa of any chocolate concoction whipped up in the kitchen, so it is not a surprise that a pinch of coffee and instant espresso powder will really upgrade a warm mug of hot chocolate. If you are a dark chocolate lover, make your hot chocolate with some Lindt dark chocolate and mix in some coffee of your choice for a rich and luxurious chocolate flavour, perfect for watching the sunset.
Crushed crunch
Cookies and cream remain a sought-after dessert flavour across the globe. So why not infuse it in your hot chocolate? Simply add in some crushed Oreos for textural diversity, delivering some crunchy bits as you drink your smooth silky hot chocolate. Another option could be to use the crushed Oreo bits as toppings. You can also crush other biscuits of your choice or use crushed pretzels to add a fun salty note to your drink.
Hot chocolate bombs
Hot chocolate bombs — also called hot cocoa bombs — are spheres of tempered chocolate filled with hot cocoa mix, mini marshmallows, and sometimes sprinkles. Hot chocolate bombs went viral last winter in 2020 thanks to TikTok. They are pretty simple to make and you can fill the bombs with mix-ins of your choice. In addition to making a delicious cup of hot chocolate, hot chocolate bombs also provide a very fun and enjoyable experience totally worth the effort.
Don't be afraid to mix and match and play around with the mix-ins mentioned above. Most of the add-ins complement each other really well so there is nothing to lose with playful experimentation.