Budget Saudi airline Flynas gets permission to carry Bangladeshi hajj pilgrims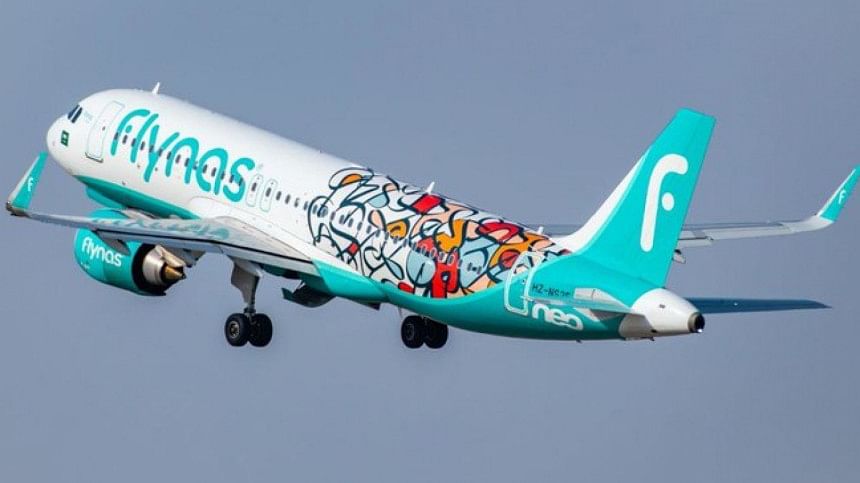 After 10 long years, Flynas – a budget Saudi Arabian carrier – has become the third airline to get permission to carry Bangladeshi hajj pilgrims from this year onwards.
The Civil Aviation Authority of Bangladesh gave the approval in a letter on Friday (May 6, 2022).
Earlier, only Biman Bangladesh Airlines and Saudia Airlines were allowed to carry hajj pilgrims to Saudi Arabia.
Hajj Agencies Association of Bangladesh, a platform of over 1,500 private hajj operators and different quarters have long been demanding a third carrier for operating hajj flights as the existing system of ferrying the pilgrims to Saudi Arabia has been costing the pilgrims more and creating a duopoly.
The national flag carrier Biman and its Saudi Arabian counterpart Saudia were the only two airlines transporting pilgrims from Dhaka since 2012 as per the hajj agreement signed between the two countries.
Since then, the two companies have enjoyed this duopoly over the hajj flights, charging exorbitant fares from the pilgrims, pointed out leaders of HAAB and Association of Travel Agents of Bangladesh (ATAB).
M Shahadat Hossain Taslim, president of HAAB, told The Daily Star that they are happy that the government has allowed another airline to ferry hajj pilgrims to Saudi Arabia from Bangladesh which will create scope to deliver better services to the pilgrims.
"Hajjis will now have another option for travel to Saudi Arabia apart from Biman and Saudia. They will be able to buy tickets at a competitive price," Taslim told The Daily Star.