Hajj pilgrims must have Covid negative report to board flight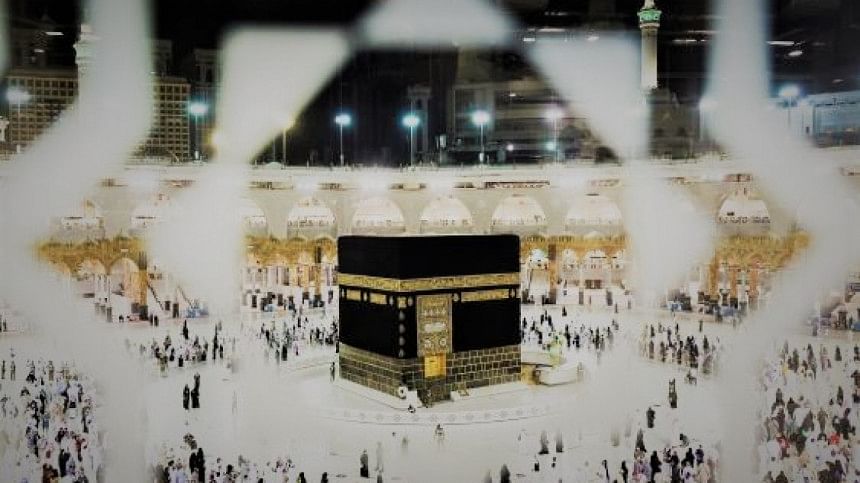 This year, hajj pilgrims have to carry negative report of Covid-19 test – done within 72 hours before boarding flight from Bangladesh.
Apart from this, they must carry Covid-19 vaccination certificate, the Ministry of Religious Affairs has said.
The ministry issued a notice for the hajj pilgrims today.
According to the notice, people aged below 65 years (whose date of birth as per passport is July 1, 1957 and later) will be eligible to perform hajj 2022.
The notice also said if any registered elderly pilgrim above 65 years of age (according to the passport, whose date of birth is June 30, 1957 or earlier) in 2020 is interested to go for Hajj, he or she will get priority in zero quota, reports BSS.
Pilgrims registered under all government and private managements in 2020 will get the opportunity to go for hajj this year.
The ministry has requested to complete preparation for some of the following issues to apply for visa for hajj 2022 in the shortest possible time. These are:
Hajj pilgrims registered under government management in 2020 will have to complete the package transfer from any registration centre within three working days after the announcement of hajj package for 2022. For this, the package price paid in 2020 will have to be adjusted and the remaining amount for any package of 2022 will have to be deposited at Sonali Bank through vouchers.
Within three days of the transfer/registration of the package, the pilgrims under the government management will have to submit their respective passports to the Hajj Office in Dhaka.
To ensure registration, pilgrims under both government and private managements will have to verify validity of their passports (till at least January 4, 2023).
During the hajj period, the aspirants have to move in a group at every point as per the rules of Saudi authorities.
During hajj visit, hygiene must be maintained according to the rules introduced by the Saudi government.
Multiple copies/laminated copies of Covid-19 vaccine certificate should be carried for use during the hajj journey.
No medicine can be carried without prescription.
The ministry has requested to contact the Hajj Office, Dhaka (call center number 09602666707), for any information about hajj.