Air travel to cost even more: Jet fuel price goes up again
Price now Tk 106 per litre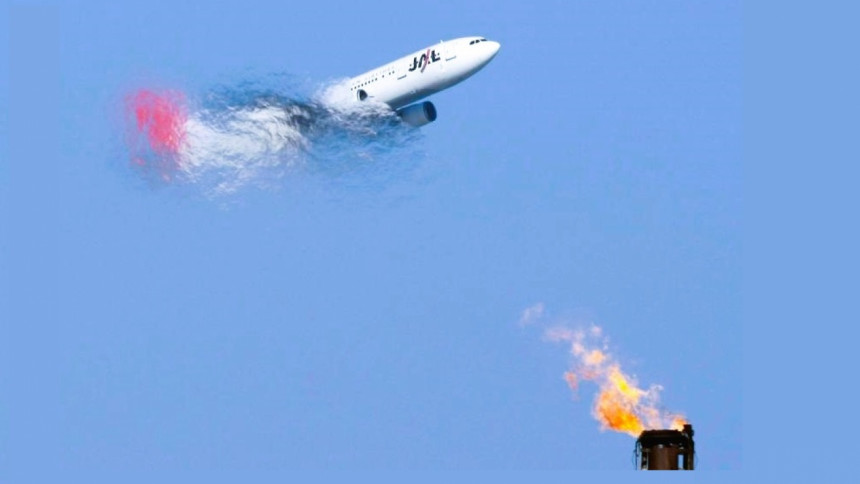 Jet fuel price has gone up again – the 14th price hike in 18 months – dealing a severe blow to the already struggling aviation industry.
Air travel will inevitably cost more as a consequence and it will be the passengers bearing the burden at the end of the day.
The price of jet fuel is now Tk 106 per litre after Padma Oil Company, a subsidiary of Bangladesh Petroleum Corporation (BPC), raised it by Tk 6 a litre.
Earlier in April the price of jet fuel was increased by Tk 13 per litre.
In December 2020, the price of jet fuel, which accounts for up to 46 percent of the operational costs of an airline, was Tk 48 per litre.
The price of jet fuel increased 130 percent in the last 18 months, according to sources in airlines of the country.
Kamrul Islam, spokesperson of US-Bangla Airlines, said 40 to 46 percent of an airliner's operational cost goes to fuel.
Mesbah Ul Islam, head of marketing and sales of Novoair, said, "Under the present circumstances, our survival is at stake."
Asked, Bangladesh Petroleum Corporation Chairman ABM Azad said price of all products have increased at present due to Russia-Ukraine war. Price of jet fuel has also increased for the same reason.
"We don't produce jet fuel. We need to import it. The local price of jet fuel corresponds to those in the international market," he also said.
He said jet fuel still costs less in Bangladesh compared to the price in India.