You won't be missed, Internet Explorer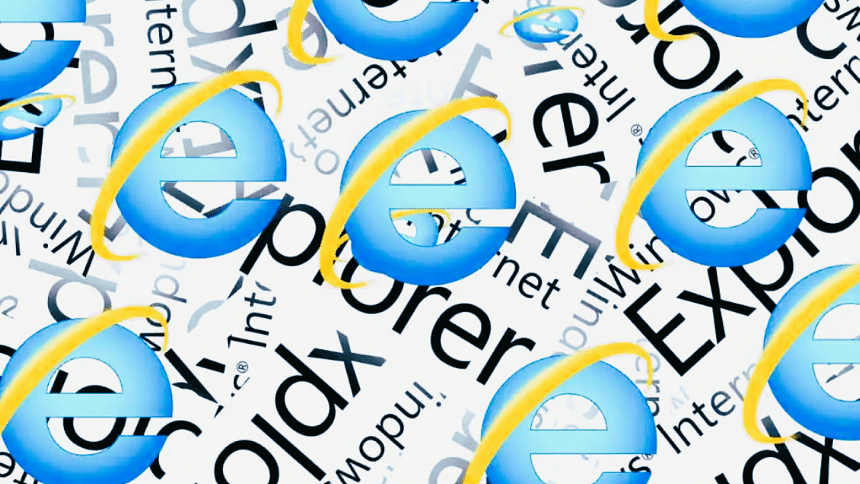 Back in the mid-noughties, if you stumble upon your friend's pc and nonchalantly suggest an alternative to the Internet Explorer, the most probable response to your suggestion would be a look of confusion or laughter.
The infamous Internet Explorer began its journey on a high note in the mid-90s, and by the first year of the 21st century, it had 95 percent control of the world's web browser usage. With the all-but-ubiquitous control, its dominance was cemented with the launch of Windows XP. The nerds, geeks, and developers started to build websites solely based on the parameters of what the Internet Explorer could or could not do.
It was all due to it being a stable and staple browser for everyone who fancied surfing the web.
As all advanced civilizations eventually fell, Microsoft's hubris was the downfall of its web browser. Its tech support waned as it continually ignored web standards and repeatedly missed updates, criticized as one of the "worst tech products of all time."
Thanks to the next generation of web browsers like Opera, Firefox, and almighty Google Chrome, the last nails in the coffin for Internet Explorer were hammered in. Thinking they had a fighting chance, Microsoft held onto its "switchblade" while fighting the Web Browser War. To put into perspective, Google Chrome marketed its versatility across platforms like pc and smartphones with new functionalities such as "Incognito Mode." However, Microsoft never even scratched the smartphone demographic's surface.
Like Nokia, Internet Explorer ignored the progression and doubled down on establishing its own standard. It did so by not following the World Wide Web Consortium's guidelines, which establish web technologies' standards. It was the classic case of "too big to fail."
Since its inception, Google Chrome has been updated 70 times. Microsoft, meanwhile, updated Internet Explorer only four times between its eighth iteration and its final, eleventh one. With much of a lack of marketing, interest, and foresight from Microsoft, the Internet Explorer finally ran for the last time on 15 June, 2022.
However, Microsoft Edge, the relatively new replacement or reincarnation of the Internet Explorer, could see the same fate even with its latest browsing capabilities, if Microsoft does not do proper marketing.