Wasfia Nazreen: Don't let ageism break your spirit
Wasfia Nazreen speaks candidly with The Daily Star at Renata Park.
Our culture has conditioned us to discussions like 'You are too old to be wearing this dress, to be dancing at clubs, climbing mountains, or even enjoying burnt marshmallows dipped in hot chocolate.' These seem like regular conversations with people who are looking out for us, but to be frank, when does the official age of 'too old' even start?
"I am surprised when people tell me that outdoor sports are only meant for younger people. With my feats, I have proved time and again that outdoor sports, including mountaineering, are meant for everyone, and at any age, as long as the person is mentally and physically fit for it," says Wasfia Nazreen, Bangladeshi mountaineer, activist, environmentalist, social worker, and writer.
The mere fact that Wasfia Nazreen, even with her extraordinary achievements and so many accolades to her name, has to face these needless validations should not come as a surprise to the world, because the reality is that 'below average mentality' strikes everywhere, is highly deep-rooted, and pays zero respect to any type of accomplishment.  
This brings us to our next discussion; how trends in fashion, food, and even music these days seem to be mostly tilted towards the younger generation – perhaps people who are in their early twenties and maybe not surprising at all, even younger! And yet, the people who can actually afford indulgences regularly are those who have worked hard at least a decade after university and saved enough to be able to pamper themselves with non-essential delights.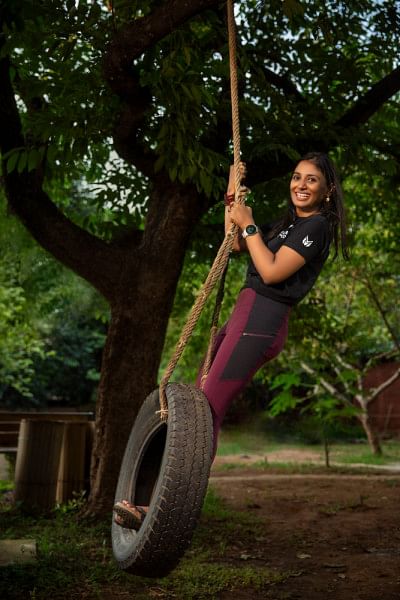 "The fashion world is the most brutal of all. You cannot be 'walking the ramp' in your thirties. The ramp is only meant for young blood. And that's why most of us prefer to go backstage, once in our thirties, if we still want to remain connected to this hip-and-happening world," explains Sonia Yeasmin Isha, model, and choreographer. 
In the 21st century, when we are fighting and almost winning against thousands of baseless and hurtful stereotypes, we need to include ageism in the conversation as well. Seeking validation from any generation to do something we like is unwarranted, especially when we claim to be free in this modern age and world.
Having said all that, to round it all up, we need to get back to one of the most clichéd lines in the world: Our age is just a number. For the wiser, it can mean much more. Age can be a thing of pride – where you can do whatever you wanted to do earlier and yet with more fulfilment and confidence.
In frame: Wasfia Nazreen
Special thanks to Renata Limited for location support.