Embracing ageing: In the words of Jamie Lee Curtis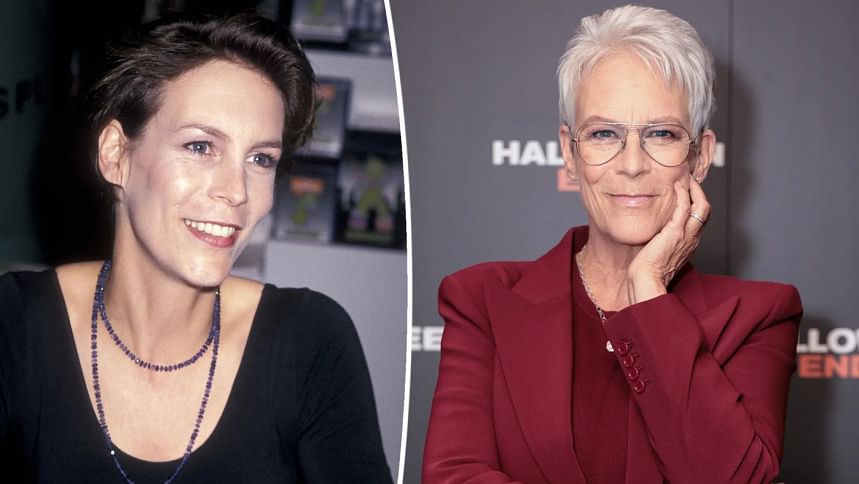 Botox, fillers and plastic surgery. Little nose and lip jobs. A tuck here and a nip there, and a newer, younger face is ready. And it is driving the world crazy. In an effort to outrun age, there are many who are going for all kinds of artificial measures. However, American actress, producer, children's author, and activist Jamie Lee Curtis is here to warn people how dangerous spiralling down that route can be.
Actress Jamie Lee has enjoyed an illustrious career of nearly four and a half decades. In this time, she too was guilty of plastic surgery on her face due to pressures on her to look a certain way. Years later, she regrets it.
In a recent piece of advice, she dished out to her two daughters, Annie and Ruby; she minces no words as she says, "Don't mess with your face." As the guidance seems strongly based on her own experiences, it might be worthwhile to consider where the veteran actress is coming from.
Curtis shares that when she had a Botox done on her face, it may have smoothed out the wrinkles, but it simultaneously ended up making her look superficial — not a good look on anyone. She feels like one simply does not need to make any changes to their faces or bodies as they age, and that surgeries and injections, or the lack of them, should not hold the power to make one feel beautiful. There is grace in trusting the natural process and embracing the changes that the face and body goes through as it grows older.
Taking a brave stance against superficial standards of beauty, Curtis has announced herself pro-ageing, allowing herself to grow old naturally, even while she knows she is constantly to remain in the public eye. The actress says that it took her a while to get comfortable in her own skin too, and to see the beauty in the short haired, monochrome clad woman but she got there.
Curtis's botched plastic surgery had her hooked to Vicodin and she is 22 years sober now. The reason she revealed all of this now is because she wants to make her own two daughters, as well as other women, be more sensible about the choices they make for themselves. She wants people to see beyond physical features and give value to their actions instead. Curtis wishes that people would be more satisfied with themselves and not spiral down the endless abyss of filters, fillers and procedures to fix what is already beautiful. "It is wiping out generations of beauty. Once you mess with your face, you can't get it back." she says.