Thank God It's Friday: Weekend of art and music
Summer Colada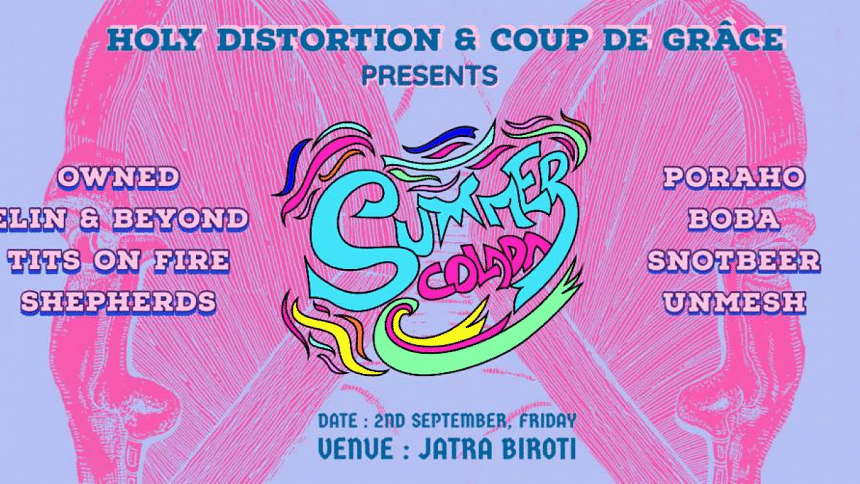 Date: 2 September, 2022
Time: 5 PM
Venue: Jatra BirotiCoup De Grâce and Holy Distortion presents Summer Colada.
What's a summer without a proper end of summer gig? It's not just a bunch of amazing underground bands under one roof but also a collaboration between organizers. Line-up: Owned, Poraho, Elin & Beyond, Boba, Snotbeer, Tits on fire, Shepherds, Unmesh.
Ticket price: Tk 500. Tickets will be sold at venue.
City Subconscious - An exhibition by Aananda Antahleen
Date: 30 August – 3 September, 2022
Time: 4 PM – 8 PM
Venue: Dwip Gallery, 1/1 Lalmatia Block-D, Dhaka
This story is about the city of Dhaka; a subjective narrative of the different circumstances/situations/experiences in the context of the city. Just as this story contains commentary/critique of urban economic, political, cultural, and power structures, representations of private, intimate moments are included. Call it a docu-fiction constructed through a dialectical understanding between the broader structures and an individual. City Subconscious - A Ghartera project - is curated by Kazi Tahsin Agaz Apurbo, Doito Bonotulshi, and Ata Mojlish.
An Ode to Joy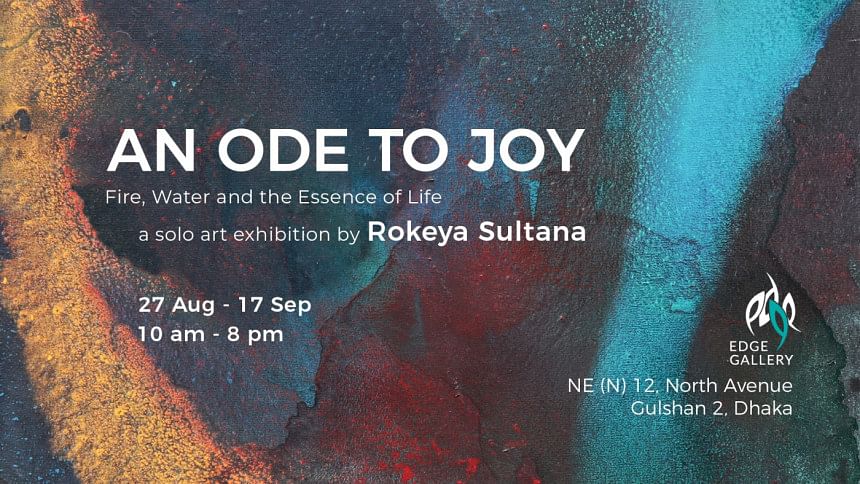 Date: 30 August - 17 September 2022
Time: 10 AM – 8 PM
Venue: Edge Gallery, Bay's Edgewater
For those seeking something a little different, artist Rokeya Sultana has created a collection that is unique. So, take in the works and perhaps you will find a piece or two that speaks out to you in the inimitable language of Rokeya Sultana. They place special emphasis on ensuring physical distancing and proper safety and hygiene standards.